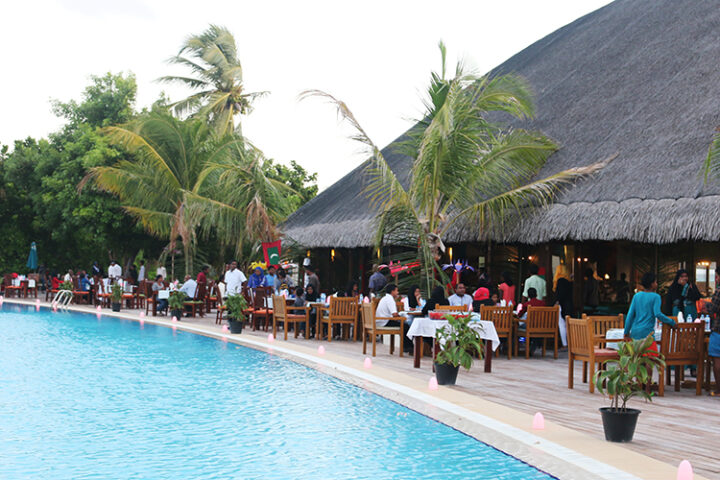 Herathera Resort hosts Ramazan breakfast for executive staff members' families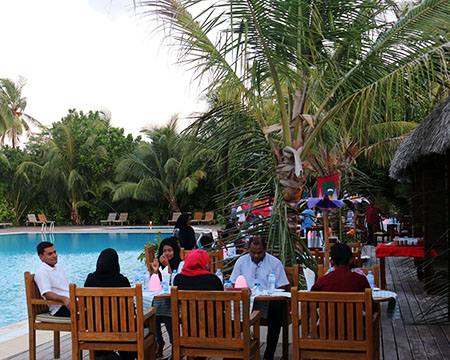 Herathera Island Resort has hosted a special Ramadan buffet breakfast for the family members of their executive staff.
The special breakfast, which was attended by over 30 family members, was held as part of the resort's celebration of the holy month of Ramadan and as a special treat for the executive staff members. The special meal was a chance for executive associates to welcome their loved ones to the island.
Associates' family members were collected by private speedboat transfers from islands across Addu Atoll, including Hithadhoo, Feydhoo and Maradhoo. Arriving in the afternoon, the resort organised a private island tour for the family members, many of whom were visiting the island for the first time.
The executive staff were consulted prior to the event and were given the chance to design the special menu themselves and to give dish suggestions. The meal consisted of many typical Maldivian foods, as well as other Asian cuisine.
After the event, family members were given access to prayer facilities and many chose to stay with their families in their executive accommodation. Other chose to return home that evening.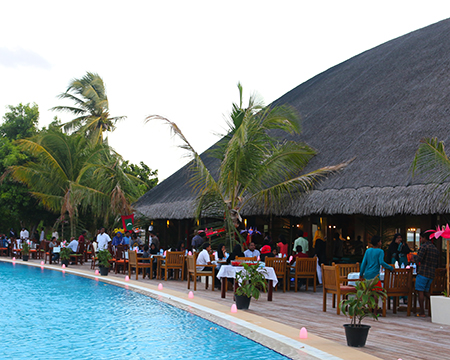 General manager of the resort, Moosa Didi said that he was extremely happy to have the opportunity to welcome associates' family members to the island for this wonderful occasion.
Herathera Island Resort is located in the most southern atoll of the Maldives, Addu and is home to 271 villas. The resort is only accessible via a 70 minute domestic flight to Gan airport, followed by a 10 minute speedboat ride.