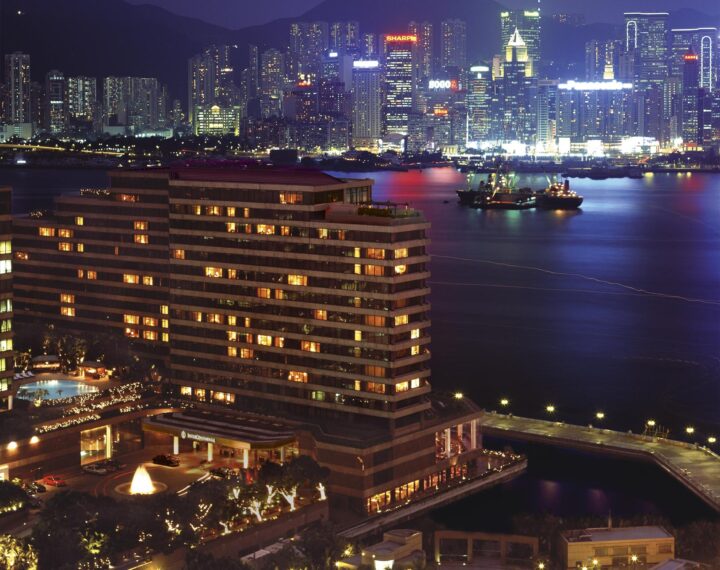 HICAP Deal of the Year award finalists announced
Award finalists have been announced for the Reggie Shiu Development of the Year and Single Asset Transaction of the Year. Awards will be presented at the Hotel Investment Conference Asia Pacific (HICAP), scheduled for 19-21 October 2016 at the InterContinental Hong Kong.
HICAP is hosted by BHN, Horwath HTL, and Stiles Capital Events.
Finalists for the Reggie Shiu Development of the Year Award are:
ALILA SOLO, INDONESIA – Built within nine futuristic towers from 11 to 27 stories, guests enjoy 270-degree views from the AGRA rooftop bar (the highest entertainment venue in Central Java), swims in a near-Olympic-sized landscaped pool and world class concerts in the 2,100 square meter ballroom, the largest venue of its kind in the country with a purpose-designed light-paneled ceiling. The sky-high Alila Suites feature private plunge pools. A 40 meter long masterpiece commissioned from Solonese painter Sucahyo adorns the lobby commemorating the city's glorious batik art inheritance. Within ten months of opening, Alila Solo already achieves premium RevPAR performance and first rank out of the 58 hotels in Solo on TripAdvisor. Developed by PT Narendra Lentera Adisakti; Lender: CIMB Niaga; Operated by Alila Hotels & Resorts; Architecture and Interiors by Denton Corker Marshall, Indonesia.
HOSHINOYA TOKYO, JAPAN – Tokyo's first luxury ryokan is first noted by its distinctive kimono motif facade. Guests then enter through three meter tall solid hiba doors, remove their shoes and are guided to elevators closing with the sound of hyoushigi. Custom crafted guestroom furniture ensures comfort before soaking in the deep, black resin bathroom tub surrounded by optionally frosted glass walls. Each floor, with just six guestrooms, features a common lounge with worktables, dining areas and relaxing oversized sofas. On the top floor, a natural hot spring – a first in central Tokyo – offers indoor and outdoor baths. Developed by a JV between Mitsubishi Estate, Mitsubishi UFJ Trust, and Banking Corp, Urban Renaissance Agency; Operated by Hoshino Resorts; Architecture by Mitsubishi Jisho Sekkai, NTT Facilities; Interiors and Façade by Azuma Architect & Associates.
THE NAI HARN, PHUKET, THAILAND – This unique 30-year old property was in perpetual decline before being fully reimagined, with an exhaustive top-to-bottom/inside-out renovation, into a striking contemporary luxury resort with 18 percent more and enlarged rooms (130 in total). Terracing up the hillside at the northern end of Nai Harn Beach, overlooking a picturesque bay and moored yachts, all rooms feature uninhibited sea views and naturally lit bathrooms. The resort also offers Phuket's closest-to-ocean roof top lounge and event space. With the repositioning affording significant increases in RevPAR and net operating income, the stabilized value of the property is expected to double its total acquisition and development cost. Owned and Operated by SC Capital Partners; Lender: CIMB; Architecture by Habita; Interiors by P49.
Finalists for the Single Asset Transaction of the Year Award are:
HOTEL GRAND PACIFIC LE DAIBA, TOKYO, JAPAN – The largest hotel deal to date involving a Japanese company, Hotel Grand Pacific Le Daiba was acquired by Japanese developer Hulic and Okura Nikko Hotel Management from railway operator Keikyu Corporation in May 2016 for JPY60 billion (approx. USD590 million). Hulic will lease the land and buildings to Okura Nikko Hotel Management in exchange for rental fees, which should translate to a stable source of income for Hulic. Thirty stories high, located on Tokyo's scenic Daiba waterfront and connected directly to the Daiba Station and just 20 minutes from Haneda Airport, the 884-room hotel was rebranded as the Grand Nikko Tokyo Daiba in July 2016. A renovation is expected to follow, both to tap into Japan's increasing inbound tourism and in anticipation of the foreign demand for the 2020 Tokyo Olympics. Previously, the largest deal of this type was the 2011 acquisition of ANA InterContinental Tokyo for JPY50.7 billion, according to the Urban Research Institute.
INTERCONTINENTAL HONG KONG – In September 2015, the iconic InterContinental Hong Kong was acquired by Supreme Key Limited (a consortium of investors managed by Gaw Capital) from InterContinental Hotels Group (IHG) for USD938 million. The transaction represents the largest single hotel transaction ever in Asia Pacific and the second largest globally. The sale represents the highest ever price per key paid for a single asset in Asia. The sale fulfilled IHG's strategy of partnering with a long term strategic investor who would oversee a comprehensive renovation of the property to reaffirm the hotel's position as Hong Kong's pre-eminent luxury waterfront property. The transaction aligns with the buyer's strategy for acquiring a core, trophy asset for their portfolio. The sale is the most significant trophy hotel to have transacted in the Hong Kong market in over a decade underpinning the rarity of this trophy transaction.
SURFERS PARADISE MARRIOTT RESORT & SPA, QUEENSLAND AUSTRALIA – In this deal, Bensonlily Surfers Paradise Pty Ltd (owned by Thailand-based KS Hotels & Resorts) acquired two-thirds' interest in the iconic Surfers Paradise Marriott Resort & Spa from Marriott Vacations Worldwide Corp (MVW) for AUD70 million or approximately USD50 million. A complex and unusual transaction that was completed in May 2016 at remarkable speed, this was a strategic sale for MVW – allowing it to resize and retain a third of the 329-room upscale leisure resort, located in Australia's famed Gold Coast, by converting eight floors into 88 Marriott Vacation Club (MVC) timeshare guestrooms and suites. For Bensonlily, the deal marks its first investment in the Australian hotel market. Early results from the introduction of the MVC timeshare component have already shown substantial improvement in yield management and profitablity, driven by projected and realized gains in hotel ADR and annual occupancy, MVC guest spend and allocation of hotel overhead costs.
The Sustainable Hotel Awards will also be presented at HICAP, recognising hotels in the Asia Pacific region demonstrating exemplary sustainable best practices.
HICAP is Asia's largest and longest running hotel investment event, making it the most important gathering of hotel developers, investors, lenders, operators, and other industry executives for information exchange, trend spotting, and deal making. The 26th annual HICAP held in October 2015 in Hong Kong attracted over 800 delegates from around the world.
Burba Hotel Network (BHN) is the worldwide leader in developing and organizing conferences for the hotel and tourism investment community. With three decades of experience, over 130 events completed to-date, and more than 90,000 international delegates, BHN conferences have become "must attend" events for industry leaders who come together to network, conduct business, and to learn about the latest trends. BHN events include: the Americas Lodging Investment Summit (ALIS) in Los Angeles; ALIS Law in Los Angeles; ALIS Summer Update; Alternative Ownership Conference Asia Pacific (AOCAP) in Singapore; Caribbean Hotel & Resort Investment Summit (CHRIS) in Miami; Hotel Investment Conference Asia Pacific (HICAP) in Hong Kong; HICAP UPDATE in Singapore; Hotel Investment Forum India (HIFI) in Mumbai; Hotel Opportunities Latin America (HOLA) conference in Miami; and Hotel Investment Conference Europe (Hot.E) in London. The BHN website at www.Burba.com is the gateway for information about the conferences BHN produces, as well as a direct link to important players in the hospitality investment world.
Horwath HTL is the world's largest hotel industry specialized consulting organization, currently with 45 offices in 38 countries. Since the set-up of Asia Pacific operations in 1987, Horwath HTL – Asia Pacific has been involved with thousands of projects throughout the region in all phases of the property lifecycle for clients ranging from individually owned businesses to the world's most prominent hotel companies, developers, lenders, investors, and industrial corporations. Horwath HTL currently operates out of regional offices in Tokyo, Beijing, Shanghai, Hong Kong, Bangkok (Health & Wellness), Singapore, Jakarta, Kuala Lumpur, Mumbai, Sydney, and Auckland.
Stiles Capital Events LLC (SCE) has been involved in event management, communications and marketing in the publishing, entertainment and hospitality industries since 1989. SCE has been associated with the development and organization of the Hotel Investment Conference Asia Pacific (HICAP) since its inception and the subsequent launches of HICAP UPDATE in 2009 and AOCAP (Alternative Ownership Conference Asia Pacific) in 2014 together with partners BHN (Burba Hotel Network) and Horwath HTL. SCE is based in the San Francisco Bay Area.