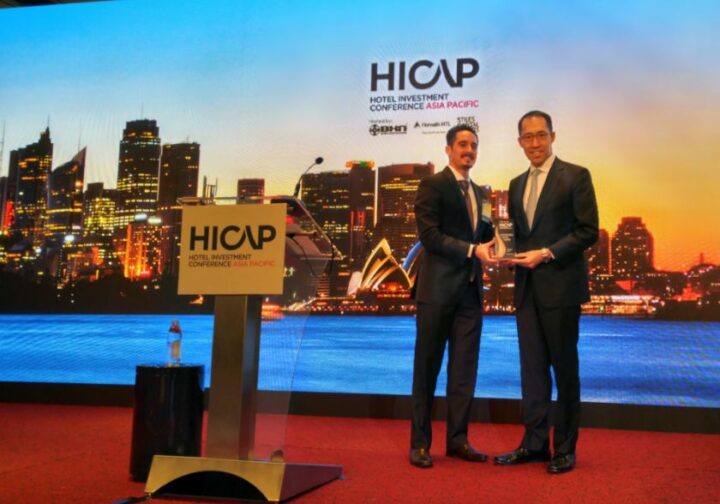 HICAP opens application for the HICAP 2017 Sustainable Hotel Awards
The Hotel Investment Conference Asia Pacific – HICAP 2017 Sustainable Hotel Awards are now open for entries. The awards are hosted by Burba Hotel Network (BHN), Horwath HTL, and Stiles Capital Events, co-hosts and organizers of HICAP.
The deadline for submissions is August 1. The 28th annual HICAP will be held October 18-20, at the InterContinental Hong Kong.
The annual HICAP Sustainable Hotel Awards were launched in 2007 and are designed to recognise hotels in the Asia Pacific region creating innovative new methods, strategies, and technologies to face today's sustainable development challenge while providing tangible examples of sustainable best practices that can be replicated and adapted across the region.
Submissions will be judged by a specially selected panel of experts including:
Robert Day, Senior Vice President, WATG
Lyndall DeMarco, Managing Director, Only Sustainability Pty Ltd
Prashant Kapoor, EDGE Program Lead and Principal Specialist Green Buildings, IFC
Eric Ricaurte, Founder & CEO, Greenview
Masaru Takayama, Founder and Chair, Asian Ecotourism Network
Winners will be notified in September 2017 and the awards will be presented at the Closing Awards Luncheon at HICAP on October 20, at the InterContinental Hong Kong.
Instructions for HICAP Sustainable Award entries and the judging criteria can be downloaded from the HICAP website, www.HICAPconference.com.
The winners of the HICAP 2016 Sustainable Hotel Awards are; The Temple House in Chengdu, China, in the Sustainable Project Design category; Nikoi Island in Riau Province, Indonesia, in the Sustainable Communities category; and ITC Grand Chola in Chennai, India and Jetwing Yala in Yala, Sri Lanka, in the Sustainable Operations category.
HICAP is Asia's largest and longest running hotel investment event, making it the most important gathering of hotel developers, investors, lenders, operators, and other industry executives for information exchange, trend spotting, and deal making. The 27th annual HICAP held in October 2016 in Hong Kong attracted approximately 800 delegates from around the world.