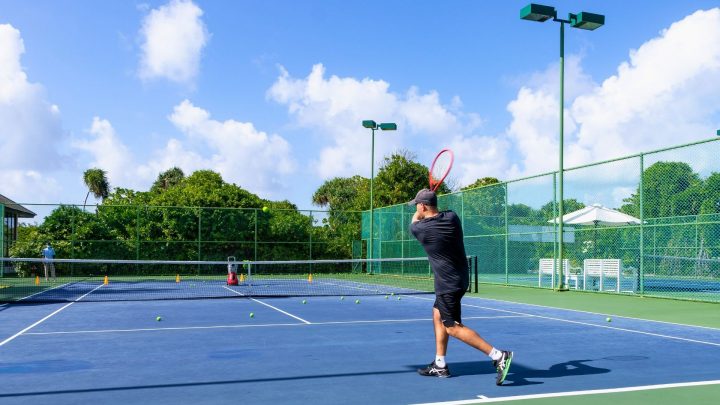 Hideaway Beach Resort to host exclusive tennis camp with WTA Coach Carlos Martinez Comet
Hideaway Beach Resort & Spa, the epitome of luxury in the Maldives, has announced an extraordinary tennis camp experience featuring renowned WTA tennis coach, Carlos Martinez Comet.
Set against the breathtaking backdrop of the Maldivian paradise, this exclusive event promises to elevate your tennis skills while indulging in the lap of luxury. The camp is to be held during this October for five days.
Carlos Martinez Comet is the driving force behind acclaimed tennis academy based in Spain – CMC Competition. He is a tennis visionary known for his commitment to shaping the future of women's tennis. With an unwavering passion for the sport, his coaching philosophy emphasises technique, mental strength, and hard work, fostering a new generation of tennis stars. His students, mentored under his expertise, have risen through the ranks of the Women's Tennis Association (WTA) and currently is coaching the rising star – Daria Kasatkina – who reached to the top 8 in the World WTA rankings last year.
From October 16th to 20th, 2023, Hideaway Beach Resort & Spa will transform into a tennis enthusiast's haven as it welcomes acclaimed Coach Carlos Martinez Comet. With a track record of coaching some of the world's greatest players, Coach Comet will lead an immersive tennis camp that promises to refine your game, perfect your strokes, and elevate your serve.
In collaboration with RTC Sport (Royal, Timeless & Challenging), Hideaway's resident tennis pro and also the resort's resident Sports Master, Ameen, will guide participants of all experience levels through a series of comprehensive tennis lessons. Whether you're an absolute beginner or a competitive player, this five-day intensive course will cater to your individual needs.