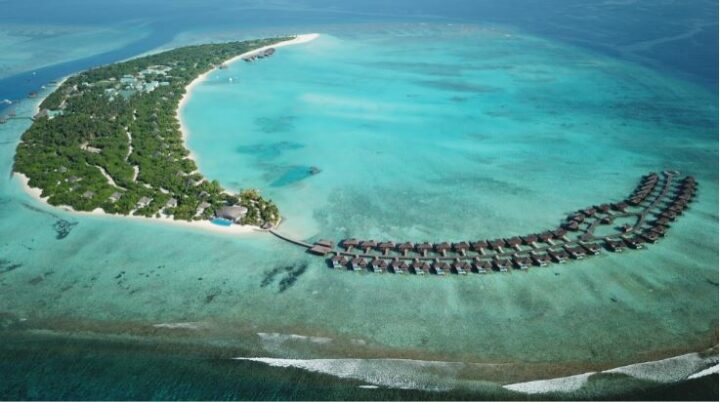 Hideaway Beach Resort & Spa introduces exclusive seaplane service
Hideaway Beach Resort & Spa located in the northern Haa Alifu Atoll has introduced its very own exclusive seaplane service. An all-suite Maldivian resort for those who demand genuine luxury and the utmost in privacy, Hideaway will be taking its services to even greater heights with this new development.
The specially-chartered seaplane from Hideaway Beach Resort & Spa will fly guests from Male directly to the resort from March 1st, 2019. This 65-minute picture perfect flight will be a treat for the eyes gliding over turquoise waters, emerald-green lagoons and evergreen islands of the country. The resort is aiming to provide a relaxing experience with paradisiac sights for their guests apart from the faster arrival with this new seaplane.
At the Male Airport, guests are greeted by a dedicated team and treated to an exquisite selection of drinks, canapés, pastries and free Wi-Fi in the Hideaway VIP Lounge at the Trans Maldivian Airways Seaplane Terminal. The flights will be operated by Trans Maldivian Airline and the offer will be effective from March 1st for all visitors to the Hideaway Beach Resort. Thanks to this new charter flight, guests can now save themselves a flight to Hanimaadhoo and speed boat transfers.
Hideaway Beach Resort & Spa is located on the crescent-shaped island of Dhonakulhi in the northernmost part of the Maldives, almost 290 km away from the capital Malé. For more information about Hideaway Beach Resort & Spa and what it offers, please visit www.hideawaybeachmaldives.com.