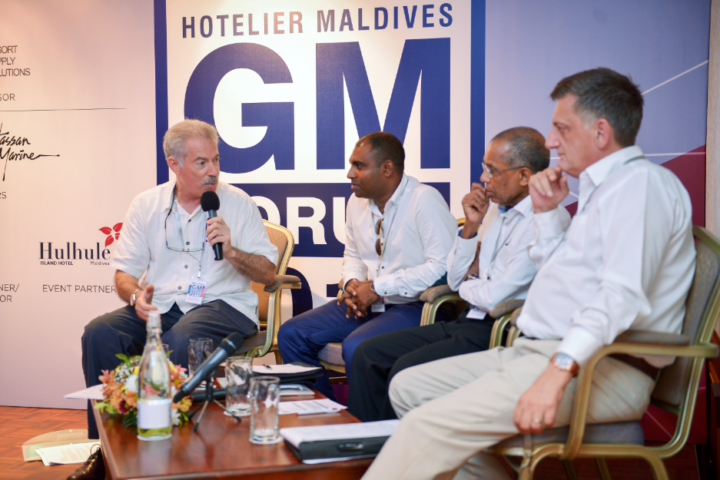 29 General Managers confirm Hotelier Maldives GM Forum attendance
With a little over a month to the Hotelier Maldives GM Forum 2017, twenty-nine General Managers have confirmed their attendance at the forum. The annual gathering of General Managers – the second such forum hosted by Hotelier Maldives – would be held on April 19, at Hulhulé Island Hotel.
Some of the brands that have already confirmed their attendance at the forum this year include Starwood Hotels and Resorts, Constance Hotels and Resorts, Universal Resorts, Cheval Blanc, Banyan Tree Hotels and Resorts, Four Seasons Hotels and Resorts, Minor Hotels, JA Resorts and Hotels, and One&Only Resorts, to name a few. So far, 17 properties that were not represented at the 2016 forum have also confirmed their attendance for this year's gathering.
This year, the GM Forum would feature Hussain Afeef (Champa) – a tourism industry pioneer and entrepreneur, and Jesper Palmqvist – Area Director for the Asia Pacific Region at STR Global, as keynote speakers. It would also see presentations and panel discussions themed around transportation, statistics and forecasting, employment law, environment and sustainability, a discussion on the emerging trends in the travel sector and a look at the Indian Market.
The GM Forum serves as a networking and knowledge sharing platform and brings together hotel owners, operators, industry professionals, government officials, suppliers, and other industry stakeholders. GM Forum 2016, held May 25, 2016 at HIH, brought together over 100 delegates including over 20 General Managers representing various properties in the Maldives. As attendance is invitation-only, limited number of seats would be reserved for attendees including hotel suppliers and related businesses.
For general inquiries and sponsorship requests, please contact Abdulla Navaal on navaal@167.172.155.58 or mobile +960 791 0868.