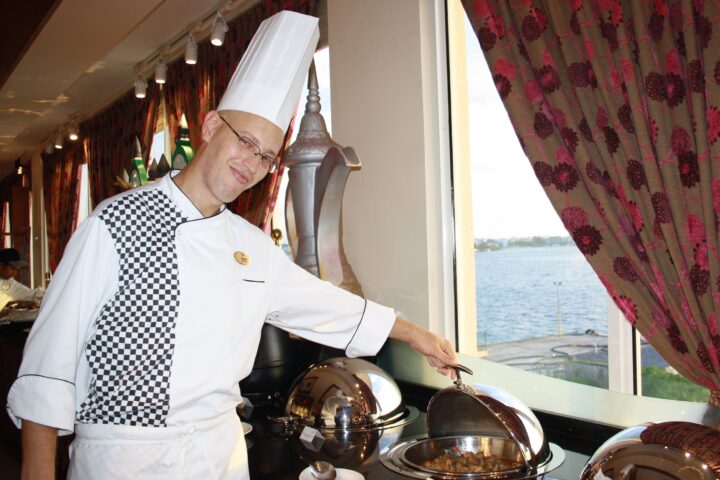 HIH hosts Arabic chef during ramadan to organise Arabic-inspired iftars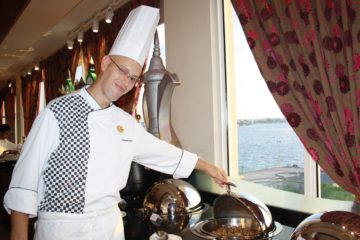 Hulhule' Island Hotel, also known as HIH, is once again hosting an Arabic chef during the month of Ramadan, to cook up authentic Arabic dishes for the hotel's daily iftars or 'Roadha Veellun'.
This year it is Algerian national Ibrahim Tadjer who joins the hotel's award-winning culinary team. Hailing from the country's capital, Algiers, Tadjer has worked throughout North Africa as well as in Turkey and Malaysia. He will be responsible for providing guests and diners with famous Arabic dishes such as juicy shawarma, freshly made hummus, falafel and harira, a traditional North African soup. He also plans to use local, freshly-caught fish to create dishes such as samaka harra, a Syrian spiced fish.
"Arabian food is all about flavour," Tadjer explains. "When I arrived at HIH, I was surprised and delighted to see that the hotel had obtained all the authentic spices that we use in preparing authentic Arabic food."
The Arabic-inspired menu will be served alongside local, Maldivian dishes at the buffet at the hotel's Uduvilaa Restaurant under the expertise of Chef Ravi who is looking forward to welcoming guests for fast breaking.
The hotel's Faru Coffee House will be an alternate venue on the ground floor with food inspired by the Indian subcontinent and its neighbour Sri Lanka along with famous international dishes.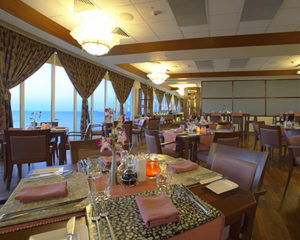 The hotel's F&B Manager KK Bajpai said: "There is simply nowhere else in Male' that is offering locals such an elaborate choice. We have two buffet spreads every evening, with combination of dishes changing every day. We have a large number of regular customers who know that we serve consistently high-quality food."
The hotel offers all diners complimentary transfers to and from Male'. In addition, prayer rooms are available and transport to the airport mosque can also be arranged.
Throughout the month, the restaurant is also hosting a raffle draw, with chances to win prizes such as stays at the hotel, and return flights to Male'-Dubai-Male' with Emirates. The winners will be announced on the TVM Eid special programme 'Mivaguthu Live'.