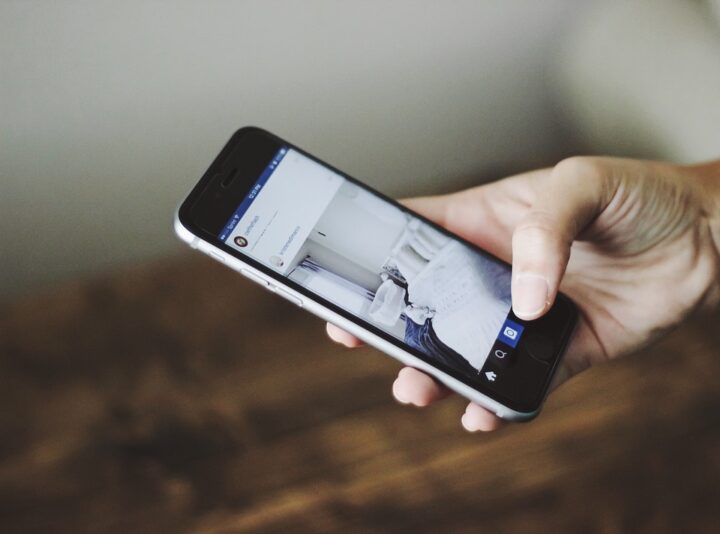 Hospitality industry courts millennials with new technology
Reaching out to the growing millennial market using digital platforms is now essential to the travel and hospitality industry.
Hotels all over the world are incorporating innovative and technology-driven services and marketing methods to cater to the increasingly important group of independent-minded and tech-savvy market – the millennials.
Hospitality giant AccorHotels recently announced the upcoming launch of a youth hostel brand called Jo&Joe. The new brand will blend the best of private-rental, hostel and hotel formats to totally reinvent the hospitality experience, the group said.
The brand's venues will be geared for city-center locations that are close to public transport and less than 15 minutes away from the major points of interest. Concerts, yoga classes and do-it-yourself workshops will be available for guests and locals alike.
The company plans to open new hostels in Paris and Bordeaux in 2018. More are planned for Warsaw, Budapest, Rio and Sao Paulo with a target of 50 new hotels by 2020.
"It wasn't an easy brief to put into practice, particularly when you're primarily targeting millennials, who can be very difficult to win over," Sébastien Bazin, chairman and CEO of AccorHotels, said in a statement.
"But with the launch of our new brand, Jo&Joe, we have now more than met that challenge. I'm extremely proud of the work accomplished by the AccorHotels teams in mobilizing the energy necessary—both inside and outside the Group—to bring this enormous project to life.
"More than just an accommodation solution, Jo&Joe has been conceived as an experience enhancer thanks notably to its offbeat design, innovative digital ecosystem and catering offerings," added Frédéric Fontaine, SVP, global marketing innovation lab. Fontaine cited the brand's "open house" concept that lets guests and locals alike treat Jo&Joe venues as an annex of their living room.
According to a recent report by research firm KPMG, the youth hotel sector is undergoing profound changes with renewed interest from investors.
"In this traditional not-for-profit sector, investors see new prospects for profitability through changes in quality and product offering," the report observed.
It also suggested that a large number of beds, coupled with lower operating expenses, allow youth hostel managers to generate attractive profitability levels.
Travel industry research shows that a full 18,000 hostels are operating worldwide. In 2014, the market was worth €5.2 billion.
Mobile check-in/check-out is one of the biggest trends in the hotel industry. Although only a small percentage of guests use mobile check-in, studies have found that most millennials prefer to get to their hotel rooms faster.
According to a recent study, more than 20 percent of millennials have used their mobile devices to check into a hotel and 46 percent have booked a hotel stay the same way.  More than 9,000 millennials from around the world were surveyed about their mobile usage.
Hospitality brand Marriott International offers mobile check-in and check-out across 4,300 hotels in its brand portfolio worldwide.
Marriott recently rolled out mobile requests to 700 hotels globally, allowing guests to use their phone to request extra amenities, ask a question or chat with an associate.
Hilton Worldwide's HHonors app allows members to check-in, choose their desired room and enter that room with their smartphone as their room key. The brand recently added Uber integration to the app.
In May, Hilton also integrated Google Maps into the app, which gives guests additional context of the hotel's surroundings and the room's potential view, said Dana Shefsky, Hilton's director of digital product innovation.
In addition to offering increased opportunities for mobile check-in, innovative hotels are using text messaging to ask guests about arrival times in advance so they can better plan their room turnover activities. Hotels also are using text messaging to ask if the guest needs a car, directions or anything else upon arrival.
Millennials across the globe are already using their mobile devices to varying degrees to conduct core functions with hotels. Besides mobile check-in and mobile booking, rooms service was the most common request when millennials were asked how else technology could improve their stay.
Loyalty is a priority for food and beverage: 52 percent of millennials want to use their mobile devices to take advantage of loyalty programs offered by restaurants, bars and coffee shops. Millennials want to be acknowledged with personalised rewards that reflect their individual preferences.
In several instances, millennials' desire for mobile-driven activities and their actual experience using them varies. Some 29 percent of U.S. millennials reported having paid with a mobile device, but 44 percent expressed a desire to do so.
According to industry experts, the travel industry has misunderstood millennials.
Clayton Reid, CEO of MMGY Global, calls traveler stereotypes a "plague" that prevents marketers from reaching their desired audiences. According to Reid, following hard data will yield better results than giving in to easy clichés perpetuated by the media.
"Start thinking about micro-segments," said Reid. "You have to dig deeper beyond what those stereotypes are."
Common misconceptions about millennials include the idea that they're single and self-absorbed, when in fact many millennials are settling down, starting families, and mimicking their parents' more conservative travel habits.
According to Reid, millennial families spend more money than childless millennial couples do, and millennials are taking staycations as well, not just flying off to backpack around Southeast Asia.
Reid stated that contrary to the digital-native stereotype, millennials are using online travel agencies as showrooms rather than actually booking through them.
A survey conducted by research and consulting company Agility Research and Strategy, the 'Asian Affluent Traveler Report: Generation AAA' found that more than 80 percent look at travel options online, and 62 percent reported that social media is an important avenue for researching their travel.
The survey was conducted among than 900 affluent Asian travelers between the ages of 18 and 34, who have traveled outside their country in the past year.
The survey also revealed that about 75 percent of Asian millennial travelers prefer to plan activities in advance, even when it comes to booking dinner at a restaurant.
While Agility didn't specify Chinese consumers in this case, another Chinese luxury traveler report revealed almost half of those surveyed get travel information through WeChat Moments.
Agility's survey suggests that while Chinese may make an exception for Paris, safety is still a number one priority for Asian millennial travelers overall, with 54 percent saying they would choose a destination based on how safe they would feel.
About 44 percent of those surveyed said 'cultural offerings' was the most important factor when choosing a travel destination, and 39 percent prioritized cost.
Overall, 77 percent of those surveyed wanted to travel to a new destination.
While cost seems to be less of a priority overall, when it comes to Chinese travelers, "splurging" takes precedent. Just over 70 percent said they would spend more on luxury goods while traveling in the next year, and 68 percent said they "would travel more luxuriously."
India's millennials are meanwhile 81 percent more likely to seek out more high-end travel experiences in the next year.
Of all the Asian millennial travelers surveyed, more than half said they would buy luxury goods while traveling, with 53 percent saying the ability to purchase luxury goods is a factor when choosing the destination. The ability to make duty-free purchases is still important to the younger Asian travel market as well, with 44 percent saying they'd prefer to make their luxury purchases at the airport.
On the other hand, in the UK, businesses are losing out on up to £27 billion each year by gearing their customer service toward millennials and overlooking the more lucrative baby boomers, a study has found.
Research from the Institute of Customer Service (ICS) found the 63 per cent of UK businesses focus their efforts on targeting millennials, despite older people spending more.
British businesses are failing to meet the needs of baby boomers – people born between 1946 and 1964, particularly where customer service is concerned, according to the ICS. It also found that 93 per cent of people in this group feel they are let down by customer service and 49 per cent say they have stopped buying products or paying for services as a result.
The markets most affected financially by poor customer service are utilities, travel and insurance as these are the sectors where baby boomers outspend millennials by the most money. While millennials spend £7.9bn each year on utilities, baby boomers pay out £12.2bn – a difference of £4.3bn.
In the travel sector the difference is £2.2bn and in the insurance sector it is £800m. Baby boomer spending is significantly influenced by excellent service, with 48 per cent of people in this group citing it as the most important factor influencing their spending, compared to 24 per cent of millennials.
"Baby Boomers are sending out a clear message to British boardrooms – they will spend money if service standards are improved and if they believe that they matter to an organisation, said Jo Causon, CEO of the ICS.
Businesses will "reap the rewards" of the "silver pound" if they ensure their customer service is up to scratch, Causon added.