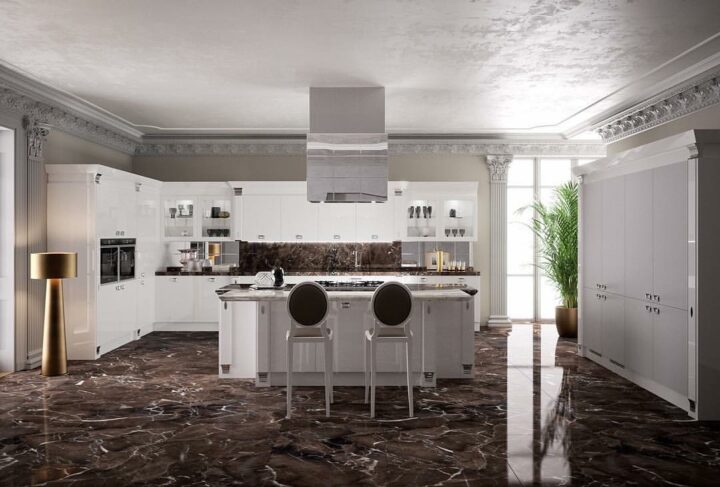 Hotec introduces Italian Scavolini products to Maldives
Hotec Maldives has introduced a new line of Italian designer kitchen and bathroom solutions to Maldives, with the opening of its new showroom Hotec-Scavolini.
Speaking at the opening ceremony of the new showroom in Male' Scavolini's Export Sales Manager Roberto Gramaccioni noted that the most prominent feature of Scavolini is that the brand customises its designs for its customers, producing unique designs for every client.
Gramaccioni assured that the same service is available from the Maldives' showroom, whose designers have been trained under Scavolini designers in Italy.
Scavolini has been producing kitchens for over 50 years. Vast experience built up over time, responding to the tastes and trends of almost three generations of consumers.
From a small workshop the company has grown to major industrial status, pursuing its growth aims through all the necessary stages with toughness and determination with absolute respect for the public at large, and in harmony with the needs of its surrounding area.
Its history – a crescendo of initiatives reflecting its ability to adapt innovatively to changes in taste, lifestyle and the market and the advent of each wave of new technologies – is a striking example of corporate growth, nowadays taken as the benchmark model for the entire industry.
Scovolini's Maldivian partner, Hotec Maldives Pvt Ltd is the sales agent in the Maldives for a number of internationally renowned manufacturers of small equipment and supplies for the food service industry in Maldives.
The company's philosophy is to bring customers the best food service equipment – quality cookware, coffee makers, bake ware, knives, toasters, blenders, juicers, cold drink dispensers, glassware, plate ware, flatware, and other kitchen utensils and accessories – from the best brands in the world.
At present, Hotec provides food service equipment from brands including Alessi (Italy), Cambro (USA), Mikasa (USA), Arcoroc (France), Bialetti (Italy), Caedo (Italy), Hamilton Beach Commercial (USA), Hatco (USA), Motta (Italy), Nespresso (Swiss), Robot-Coup (France), Bisetti (Italy), BUNN (USA) and De Buyer (France) among others.