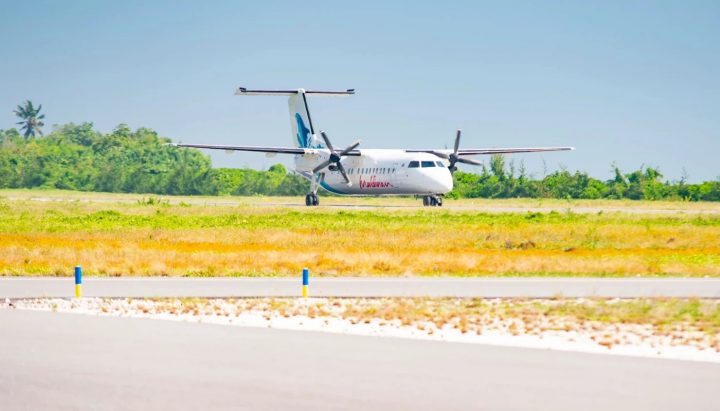 Maldivian increases flights to Madivaru, Maafaru airports
In response to growing demand, national carrier Maldivian has announced its decision to increase the number of flights to Lh. Madivaru and N. Maafaru airports. Effective from July 20, the airline will operate an additional daily flight to both destinations, aiming to enhance connectivity and cater to the rising passenger requirements.
Currently, Maldivian operates a single daily flight to Madivaru and Maafaru, and the decision to add another flight is a strategic move to better accommodate travellers and improve accessibility to these sought-after locations. Passengers can now benefit from the expanded flight schedule, which ensures increased flexibility and convenience for their travel plans. The roundtrip fare for these flights has been set at MVR 2,754, providing an affordable and competitive option for individuals traveling to and from Madivaru and Maafaru.
Maldivian has a history of adapting its flight frequencies based on demand, particularly during holiday periods. However, the recent increase in frequency to Maafaru and Madivaru is not directly linked to the ongoing school holiday season, according to the airline's statement. Instead, it reflects the company's strategic efforts to address the growing interest in these destinations and further strengthen its network.
Lhaviyani and Noonu atoll in the northern Maldives are famous for tourism, with resorts catering to all segments of travellers operating in the atolls.