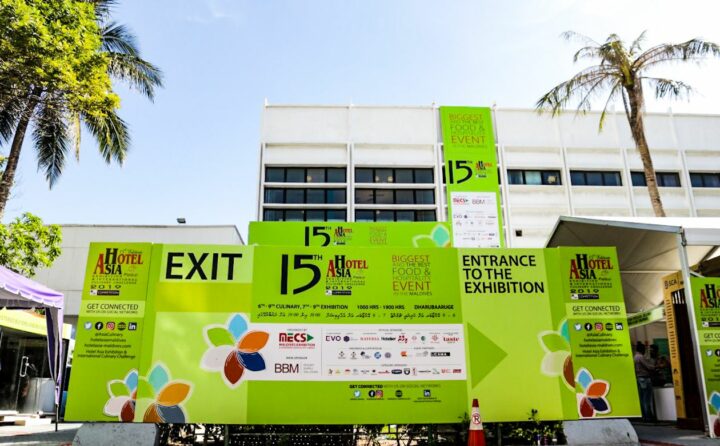 Hotel Asia 2019 wraps up!
Maldives Exhibition and Conference Services (Pvt) Ltd (MECS) wrapped up Hotel Asia 2019 – the largest hospitality tradeshow in South Asia. Together with the Sri Lankan Exhibition and Conference Services (LECS) and the Indian Exhibition and Conference Services (IECS), MECS organised the fifteenth edition of Hotel Asia!
The four-day exhibition concurrently running the International Culinary Challenge 2019 was held from October 6, 2019, to October 9, 2019, at Dharubaaruge – the main convention centre in Malé. A total of 155 exhibitors took part in this year's Hotel Asia, totalling 460 chefs in 22 categories in the International Culinary Challenge.
Since the commencement of the event, the leading resort supplier Bestbuy Maldives (BBM) has served as the main sponsor. Extending their support to the event, BBM has sponsored the following categories of the event. Dress the Cake, Novelty Cake, Bread and Pastry Display, Dessert (Display), Tapas/Finger Food, Desserts, Hot Pasta Appetiser, Creative Asian Dish, Creative Sandwich, Team Challenge, Maldivian Dish, Young Chef, Tea Challenge, and Iced Mocktail. In addition, BBM has also sponsored the main awards: Best Culinary Establishment, Most Outstanding Chef, Most Outstanding Pastry Chef, Top Maldivian Chef, and the Best Artist.
BBM will provide amazing opportunities for winners of the culinary challenge to take their skills to an international level.