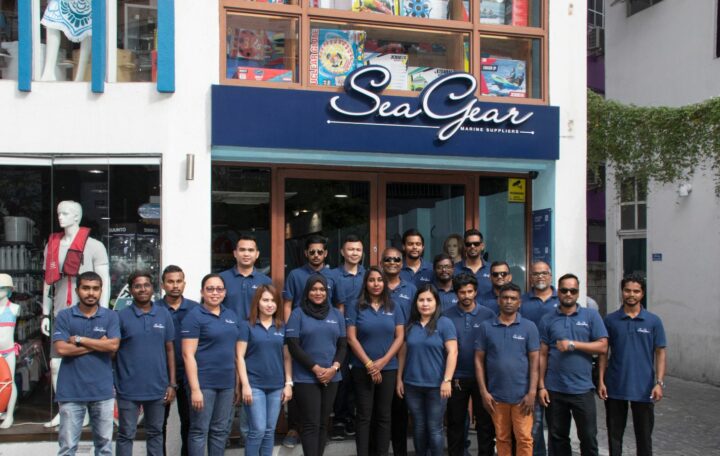 Sea Gear: Inspired by the Sea
Your Marine Supplier
Sea Gear has just recently celebrated its five year anniversary. It took a special concept to stand out against long-established competitors on the market and become one of Maldives' biggest suppliers. Led by a team of capable professionals who are experts in their fields was key to this successful set-up. Sea Gear was established to fill the gaps in the market for required high-quality products at competitive prices. Many businesses had struggled with a lack of availability and choice when it came to branded quality products. Sea Gear has managed to change that.
Why choose Sea Gear?
Sea Gear has the best value-for-money service and cares about its customers and their safety. Get the best international brands and their products at great rates and feel free to seek expertise from trained staff to ensure the best application and usage.
Range
Sea Gear houses different sectors divided into products related to lifestyle, beachwear, watersports, diving and boating. To ensure that quality, reliability and safety, most of the imported brands are from Europe or from the USA. Sea Gear's impressive brand portfolio ranges from GoPro, Suunto, JOBE, AquaLung, SeaJet Anti-fouling, Yachticon, Robline, Polyform-US, Separ Filters, AquaSphere, Animal, Havaianas, Ray-Ban, Oakley, Arnette and many more.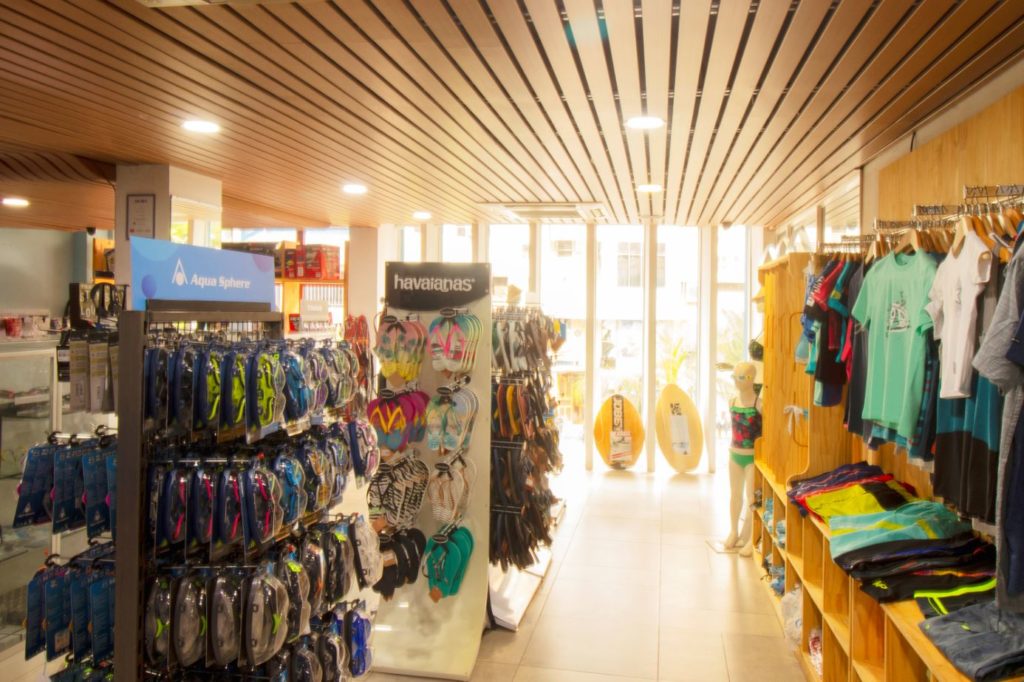 These brands make perfect sense for the Maldivian market. Many items such as anti-fouling, boat cleaners and ropes are specially produced to cater to the tropical local weather and water conditions. Sea Gear caters to resort boutiques, watersports/dive operations and boat builders and is, therefore, a unique supplier on the market. Its versatile range of products offers something for everybody, no matter if you are a walk-in customer in Malé looking for cool sunglasses or the latest Go pro or if you are looking for a towable, Sea Gear has it all.
Sea Gear's newest brand additions are MOTUL lubricants, PADI (reseller), and Lanala (Maldives-themed) swimwear and the opening of Suunto Authorised Service Center.
Thanks to its committed team, Sea Gear has managed to grow continuously and now supplies to over 100 resort operations, dozens of local island operations and many walk-in customers. It has managed to expand its impressive brand portfolio. Recent developments and networking projects by the company will make it possible to cater to even more customers in the near future.
New concepts – The differential
Although Sea Gear has been very successful, the company does not rest on its laurels. On the contrary. It is constantly working on improvements, giving training to its staff or providing workshops for its customers. Customer service is essential to Sea Gear's success story and no other marine company in the Maldives assists its customer during the entire pre to post sales process.
Sea Gear develops and offers new concepts such as starter and consulting packages for Watersports, dive operations and boutiques. Sea Gear wants to help new businesses to get the right gear in place and provide reasonable financial plans to do so. Similarly, it offers packages for boat accessories, anti-fouling, maintenance items, fenders or ropes.
Sustainability
Sea Gear cares about the environment and has, therefore, put much effort into sourcing products with the least environmental impact. The purchasing department is currently working on better packaging options with a group of European suppliers to reduce & minimize plastic waste. Furthermore, Sea Gear only uses paper bags and boxes in its outlets and offers cruelty-free & reef-friendly sunscreen brands. Sea Gear believes that small but important changes can make a difference to preserve the fragile (marine) environment and is committed to doing its part.
Speaking about the challenges faced in the industry, General Manager of Sea Gear, Hussen Abdulla explains, "The challenge of introducing brands to the Maldives involves a lot of marketing to raise product awareness. It takes time to establish new products but Sea Gear has managed to mix up the market with its great value-for-money items such as Robline marine ropes, SEPAR filters MOTUL engine lubricants or Seajet anti-fouling.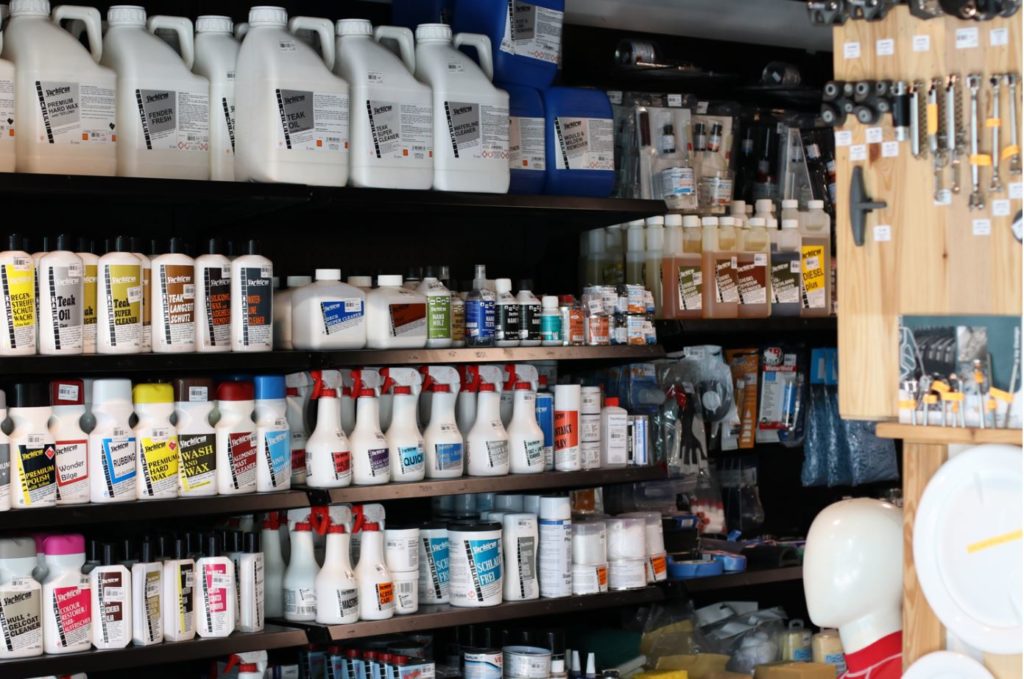 ''It is still often a challenge to make it clear that in the end, the customer pays less when purchasing quality products because they last longer and are more reliable. Some customers still opt for cheap, often Chinese, products which they have to replace frequently but in general, boat owners and keepers are now aware of the benefits of high-quality brand purchases. Having reliable ropes, navigation systems, safety devices and fenders in harsh weather conditions is of utter importance and worth the investment".
Future
To stay on the pulse of time and bring relevant innovations to the Maldives, Sea Gear regularly visits international fairs and its suppliers. Sea Gear's next steps will certainly bring about excitement because they will significantly facilitate the availability and productivity for professionals working in the marine-related field.
Sea Gear has major plans for expansion for 2019, so stay tuned!