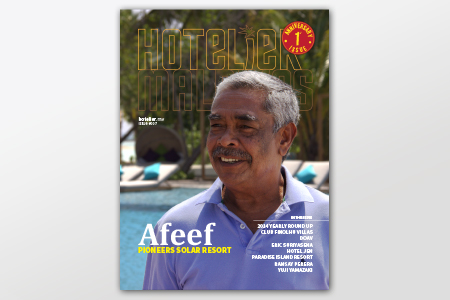 Hotelier Maldives celebrates first anniversary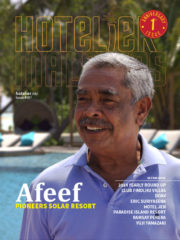 Hotelier Maldives celebrated the launch of its first anniversary issue with high tea at the Salt Café and Restaurant on Thursday afternoon.
In attendance were several prominent advertisers and clients.
 "The whole idea of choosing this magazine to advertise is the exposure I'm assuming can be achieved," said Moosa Shafeeu, COO of Stalwart Maldives.
 "I have been to several resorts. Most of the time, I've seen the magazine in the general manager's room, especially in Male' offices as well as resorts, on the table. That's the reason for advertising, because my potential product is something that has to be acknowledged and marketed by the guys in the resort itself."
 He added that the layout of the magazine was exceptional with "a superb design."
"The best thing about the magazine is that it has been published continuously with progress," said Akhmeem Abdul Razzaq from Getaways Maldives Pvt Ltd.
"During the past year, we have seen progress with each edition. That is really the success of the magazine."
The magazine offers "a very good opportunity" to advertise as industry professionals was the target audience, he noted.
"I hope to see more progress in the coming days," he said.
Hotelier Maldives is a bi-monthly print magazine aimed at professionals in the tourism and hospitality sector.
Featuring a range of content including hotel and resort reviews as well as interviews with industry stakeholders, a total of 1,700 copies are distributed free of charge to resorts, hotel suppliers, airline offices, banks, travel agencies, tour operators, hotel developers and hotel management companies both in the Maldives and abroad.
Hotelier Maldives is owned and published by Perspective Pvt Ltd, a Maldives-based company specialising in tourism and hospitality related publishing, content marketing, public relations, leisure and travel related services.
Late last year, Hotelier Maldives launched an online portal to complement the print edition.
In addition to premium content from the magazine, the website offers regular updates on news and developments in the Maldivian tourism and hospitality sector.