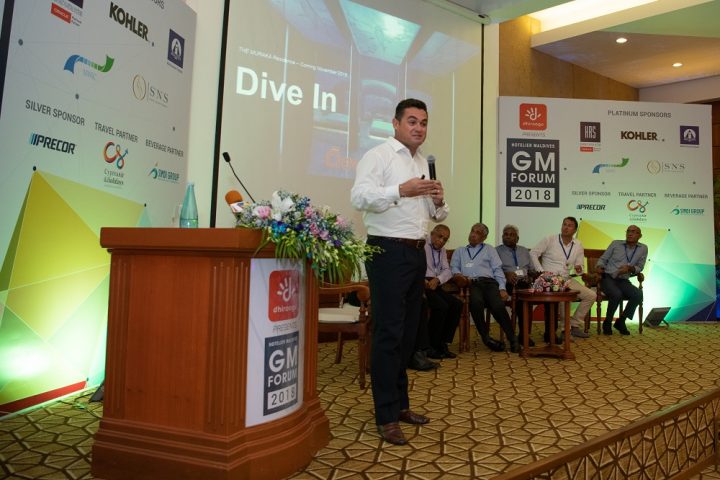 Hotelier Maldives GM Forum 2021 Now Open for Sponsorships
The fifth edition of the Hotelier Maldives GM Forum is now open for sponsorship.
Scheduled to take place on 23rd September 2021 at Crossroads Maldives, the event will feature keynote speeches, presentations and panel discussions on a range of topics including hotel technology, market forecasts and human resources management. Maldives minister of tourism Dr Abdulla Mausoom is confirmed to give a keynote at the Forum.
Sponsorships for GM Forum 2021 are available in the following categories; Title Sponsor, Platinum Sponsor, Gold Sponsor, Silver Sponsor, and Bespoke Partnerships. Early bird offers are available until 25 July 2021 in all categories. To become a sponsor of GM Forum 2021 or make an inquiry, you may call hotlines (+960) 7910858 or (+960) 7999008 or email sales@hoteliermaldives.com
Inaugurated in 2016, the Hotelier Maldives GM Forum is the only dedicated event for resort and hotel general managers in the Maldives. The Forum acts as a platform for general managers to get together and discuss issues faced by the industry. It features keynote speeches and panel discussions allowing the GMs to hear from their peers and global experts on various key topics decided by an advisory panel consisting of industry insiders. It is also the ideal platform for hotel suppliers and service providers to reach out directly to resort and hotel operators and network with general managers, owners and developers.