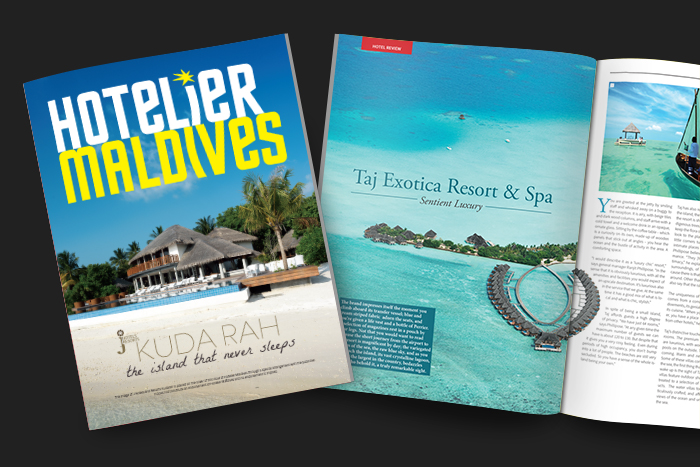 Hotelier Maldives Issue 8 is out now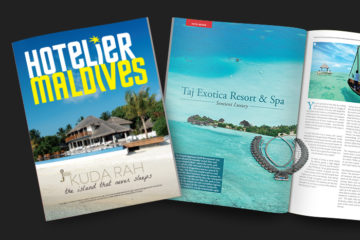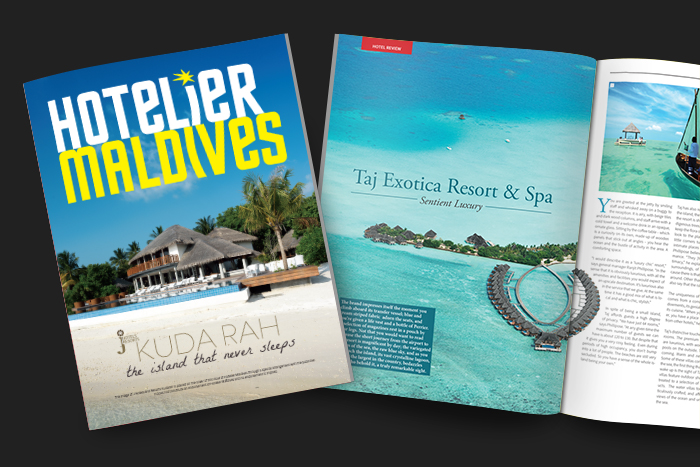 Issue 8 of Hotelier Maldives is out now and is once again jam-packed with industry news, insider knowledge, interviews, reviews and much more.
The cover story this issue is the reopening of Kuda Rah Resort in South Ari atoll, after a wait of nine long years. We talk to the CEO of J Hotels & Resorts Abdulla Shaugy and learn about how the physical space and layout of the property led to the formulation of their unique take on the guest experience.
We also tracked down Nihat Ercan, Executive Vice President of Investment Sales – Asia for JLL's Hotels and Hospitality Group, the agency of choice for private leaseholders and institutions seeking to sell tourism assets in the Indian Ocean. We got to talk to him about the investment climate in the Maldives and how foreign investors perceive the destination.
This edition's Tourism Indicators segment also makes indispensable reading. This issue we review HVS Singapore's In Focus Report on the Maldives, published in April 2015. The report covers overall resort market-wide performance, tourist arrivals and the outlook of the Maldivian tourism industry in the near future.
Our resident resort reviewer Nasiu Zahir also takes an in-depth look at Taj Exotica Resort & Spa. The five-star Maldivian property belongs to one of India's largest and finest hotel groups, Taj Hotels Resorts and Palaces and, as its name suggests, offers the Maldivian market a slice of exotic elegance with a subcontinental twist.
In addition, the latest issue also includes interviews with hospitality veterans such as Director of Sales and Marketing at Atmosphere Hotels & Resorts, Dinesh Bhaskar, who has been involved with the Maldivian Tourism Industry for the past 21 years. We also quiz Qaisar Naseem, General Manager at Paradise Island Resort & Spa about just what it takes to make a resort successful.
We also feature a couple of country firsts in this issue. We speak to Ragni Afeef about the country's first resort museum, established at Meeru Island Resort & Spa as well as featuring the country's first vegetarian restaurant Just Veg, at Atmosphere Kanifushi.
Hotelier Maldives is published every two months and is distributed to all key industry stakeholders, including suppliers, hoteliers, restaurateurs and service-providers. The magazine is also available for subscribers who would like to keep up with the developments in the industry.
Hotelier Maldives was first launched in January 2014. The magazine celebrates, promotes and features the achievements and happenings in the tourism and hospitality industry of the Maldives and related events in the region and beyond. The magazine is published by Perspective Pvt Ltd, (PPL).