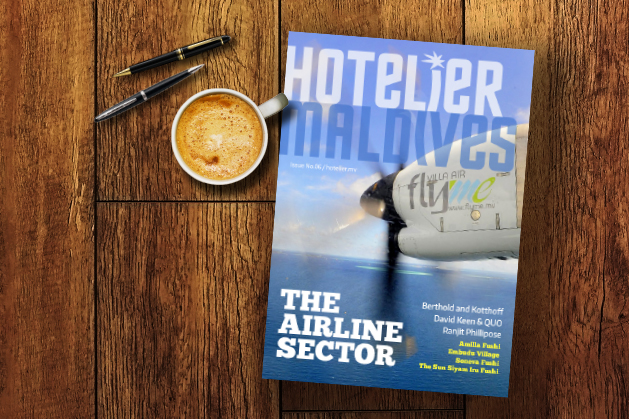 Hotelier Maldives releases Issue No 6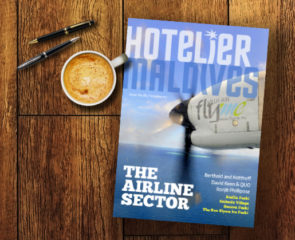 Hotelier Maldives, a bi-monthly print publication aimed at tourism and hospitality professionals has completed its first year since the magazine was launched in January 2014. Featuring a range of content including hotel and resort reviews, interviews with industry stakeholders including key professionals working in the sector, is distributed free of charge and available to purchase through subscription.
Currently a total of 1700 copies are distributed to resorts, hotel suppliers, airline offices, banks, travel agencies and tour operators as well as hotel developers and hotel management companies both in the Maldives and abroad.
Late last year the online portal complementing the print version – www.hotelier.mv – was launched and now serves as a useful source for news and developments in the Maldives tourism and hospitality sector.
With issue No 6 released this month, the magazine has completed publication of the six issues scheduled for its first year.
The Hotelier Maldives magazine and website is owned and published by Perspective Pvt Ltd., – www.perspective.mv – a company based in the Maldives with interests in tourism and hospitality related publishing, content marketing, PR, leisure and travel related services