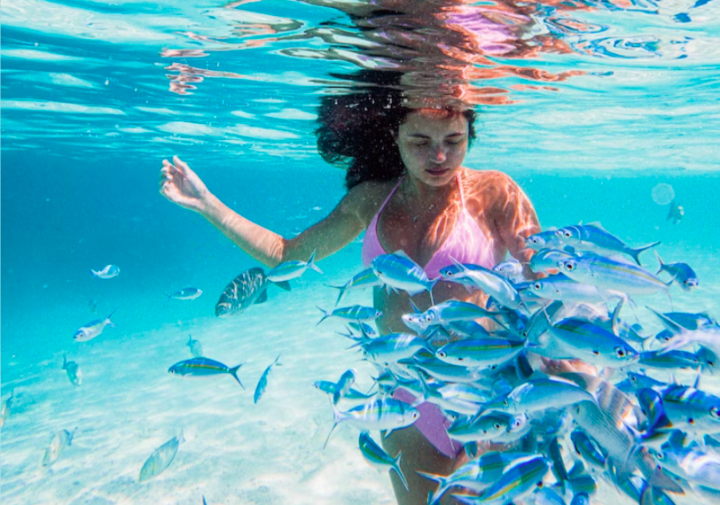 How Can Maldives Cater to the Preferences of Younger Travelers
The travel industry is undergoing a shift as younger generations, Gen-Z and Millennials, are expressing unique travel preferences. No longer content with simply checking off destinations on a bucket list, these younger travelers prioritize wellness, local experiences, and discovering destinations off the beaten path. The younger generations are also willing to pay more for luxury and bespoke itineraries compared to older generations. This article explores the travel preferences of younger generations and how Maldives can cater to the emerging preferences.
Supporting Local Communities
Younger generations prioritize sustainable tourism that benefits local communities. Gen-Z and Millennials are curious to explore new destinations, support local business and experience life like the locals. When surveyed, 81% of Gen-Z and Millennials want to tell family and friends about discovering a new vacation spot compared to 72% of respondents overall. The younger generation (79%) would like to live a day in the life of locals compared to 73% of respondents overall. Both the younger and older generations enjoy shopping at small businesses when traveling, but Millennials and Gen-Z (86%) prefer it slightly more than the older generations (83%).
The Maldives can continue to empower local community-based tourism and promote local experiences. The new generation of travelers may be interested in handicraft workshops led by local artisans to learn the techniques of liyelaa jehun, roanu veshun or kasabu viyun.
Wellness and Self-Care 
Wellness travel is booming as travelers seek experiences that promote physical, mental, and emotional well-being. Younger generations (61%) prioritize wellness in their travel plans compared to 48% of respondents. Interestingly, there was not much of an observed difference between the plans of younger generations (60%) and overall respondents (57%) to take an extended vacation to focus on wellness. However, 60% Millennials and Gen-Z reported going out of their way to book accommodation with spa and wellness services compared to 43% of respondents. The Maldives can anticipate more younger travelers as 71% of Gen-Z and Millennials are eager to book getaways with private beaches to focus on relaxation compared to 62% of overall respondents.
With pristine beaches, luxury spa treatments and diverse wellness practitioners, Maldives is already a leading wellness destination. The Maldives can continue to offer innovative and restorative wellness practices that are in tune with the wellness priorities of younger generations.
Bespoke & Luxury Travel
Leisure travel is an important budget priority for both younger (79%) and older (78%) generations. However, the younger generation (65%) will pay more for luxury customized itineraries with different destinations compared to 59% of respondents overall. Gen-Z and Millennials (84%) would rather take a dream vacation than buy a luxury item and 46% of the younger generation plans to spend more on experiences like travel than goods this year. The younger generation (76%) agree they value a travel experience that fits their expectations more than the cost.
The Maldives is synonymous with luxury resorts with bespoke guest experiences. However, this will need to be balanced with the younger generations' desire to experience local life and islands off the beaten path.
Data from American Express 2023 Global Travel Trends Report
Featured Image: Unsplash