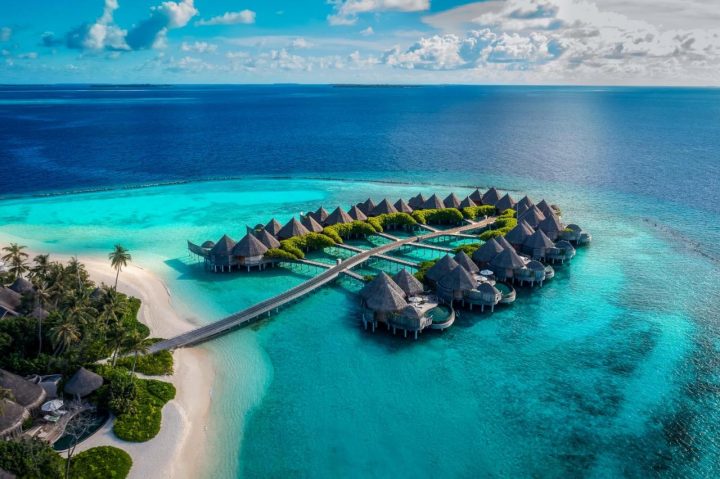 Hummingbird launches UK-Maldives private jet experience
Hummingbird Travel, leading luxury DMC in the Maldives has partnered with Hum Club hotels to launch The Private Jet Experience, the first ever private jet charter from London to Male'.
Launching this year for the the 2023/2024 festive period, the Hum Club jet offering will provide a solution to the increasing demand, according to Tom Chambers, CEO of Hummingbird Travel, "our biggest challenge is that there are not enough business and first-class seats to the Maldives to cater to the luxury hotels in the Maldives".
7 Hum Club hotels are taking part in the Hum Club jet which includes, Soneva Fushi, Soneva Jani, The Nautilus Maldives, Patina Maldives, JOALI Maldives and JOALI Being, and The Private Jet Experience will be exclusively available to the Hum Club agents to book in conjunction with the Hum Club hotels.
Hum Club is a by invitation only and very exclusive club of agents. To be part of the Hum Club the agents are required to book over $1 million worth of bookings across Hum Club hotels per year.
The Hum Club jet will depart from the Harrods private terminal at Stansted Airport in the UK, where guests will enjoy a champagne reception on arrival. Seats can be booked through Hummingbird in conjunction with a stay at the selected Hum Club hotels.
The A340-300 aircraft has 100 lie flat beds, with 24 in the front cabin and 76 at the back. During the flight guests will be able to dine on gourmet quality food, champagne, spirits, and snacks. Upon arrival in Malé, guests will enjoy VIP treatment and a welcome reception at the VIP lounge before continuing on with their luxury holidays.
Return flight London to Malé per person- prices starting from: EUR13,250. To Book your flights and hotels email: club@hummingbird.travel