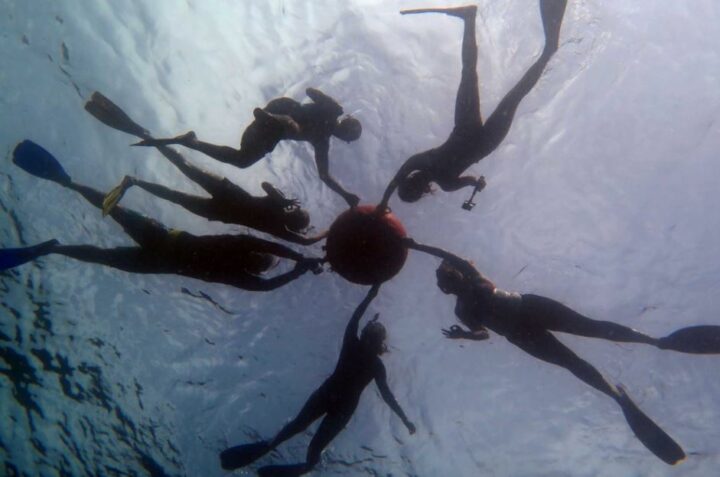 Hurawalhi celebrates Snorkelling Day with Turtle Tour
Hurawalhi Island Resort has celebrated its first Snorkelling Day on July 30. Weather and ocean conditions were as perfect as they get, allowing the resort's guests and team members to have a fun-filled Sunday on the ocean, says the resort in a statement.
According to the resort, the started off with snorkelling at the famous Kuredu Caves, a.k.a. Turtle Airport. This spectacular site, which is suitable for snorkelling as well as diving, never fails to impress, and the team were rewarded with five green sea turtles sightings; among them were two small juveniles, both quite shy and obviously taking an easy Sunday morning pace.
In the afternoon, the snorkelling trip landed on the house reef. After swimming with a multitude of different fish, the team encountered on of the familiar, resident green sea turtles, Zippy. While sea turtles can hold their breath for several hours, Zippy appeared to be quite inquisitive and popped its head through the surface to take a look at the group twice, says the resort in a statement.One snorkelling session later we returned to the lagoon and were pleased to find out that among the four turtles that greeted our guests there was even a newly identified juvenile green sea turtle – for the time being, we refer to it as GRNew36, reads a statement by the resort.
The Turtle Tour at Hurawalhi is one of the most popular snorkelling excursions at the resort. It's a half-day trip that offers a unique chance to snorkel alongside both species of turtles commonly found around Hurawalhi.