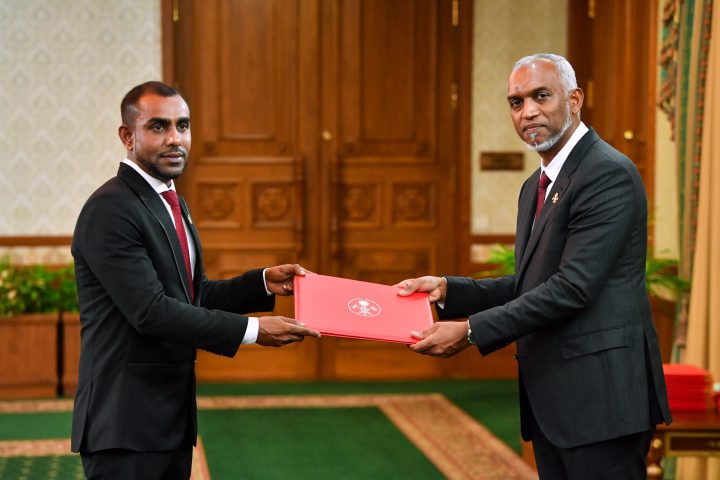 Ibrahim Faisal appointed new tourism minister
President Dr Mohamed Muizzu, who took the oath of office on Friday, has appointed Ibrahim Faisal as the new Minister of Tourism.
Faisal took the oath of office at a ceremony held at the President's Office Friday evening for the swearing-in of the new president's cabinet.
Faisal received his higher education from Westminster International College, Malaysia, in the field of Business Studies. He served as Deputy Minister of the Ministry of Youth and Sports from 2013 to 2015. From 2015 to 2018, he served as Additional Secretary at the High Commission of Maldives in Malaysia.