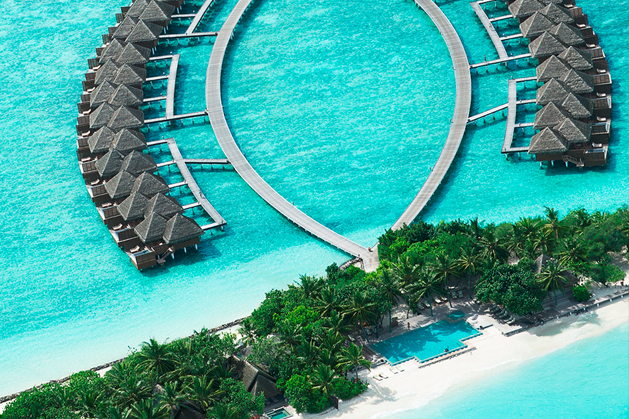 Industry insiders raise concern over US$6 green tax
Taj Exotica Resort & Spa,Maldives
Resorts and tour operators have raised fears that imposing a US$6 a day 'green tax' on tourists from November 2015 onward could adversely impact the Maldivian tourism industry.
Industry insiders expressed concern that the Maldives could become an overpriced destination, reports travel website TTG Asia.
"The green tax will definitely have an impact. It is (already) becoming too expensive to go to the top resorts because of all the service charges and taxes," Shafraz Fazley, managing director of Viluxur Holidays told TTG.
In November 2014, the government announced plans to introduce the green tax as part of new revenue raising measures.
Tourism Minister Ahmed Adeeb said at the time that income from the tax would be used for environmental protection projects such as waste management.
The fledgling guesthouse or mid-market sector would be exempt from the tax.
The Tourism Goods and Services Tax (T-GST) meanwhile rose from 8% to 12% in November whilst the flat US$8 bed tax was discontinued at the end of the month.
Michelle Flake from Koamas Luxury Escapes suggested to TTG that the green tax was the return of the bed tax.
"Have a look at the TripAdvisor Forum…I am sure people are moaning and saying it will be too expensive for them to come soon," she contended.
However, Abdulla Giyas, president of the Maldives Association for Travel Agents and Tours, told the travel website that industry fears over the green tax were unfounded.
"When the bed tax was waived in November most of the contracts were already done with US$8 in mind. Thus I don't think this creates any issues," he said.