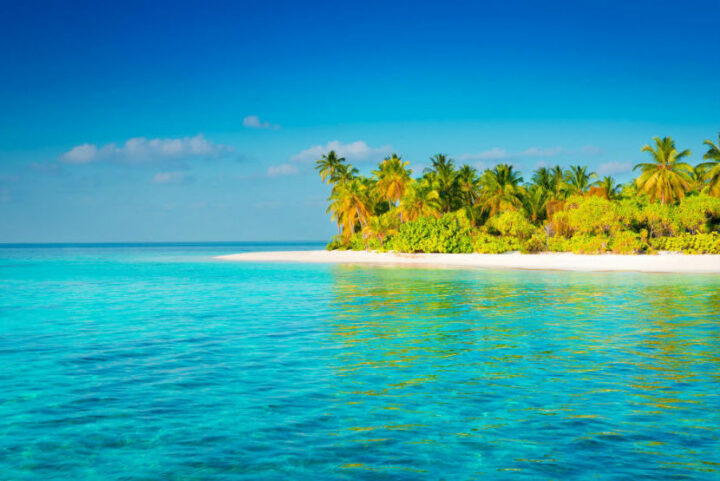 International hotel brands to grace Dhaalu Atoll in 2018
Dhaalu Atoll is expected to see new hotel openings in 2018, with two properties by RIU Hotels & Resorts and one by Baglioni Hotels. The Spanish Hotel Chain, RIU Hotels & Resorts will make an entrance into the Maldivian Tourism Industry with Kedhigandu and Maafushi. And the atoll is scheduled to be graced with Baglioni Resort Maldives, operated by Italian chain Baglioni Hotels, set to open in March 2018.
With Dhaalu Airport commencing flights early this year, the multiple resorts in the atoll have become more accessible to tourists. This includes the hotels Kandima Maldives that opened early this year and St. Regis Maldives Vommuli Resort which opened in November 2016. The RIU Palace will be comprised of 174 rooms while the RIU Classic will feature 248 rooms. The two hotels are scheduled to open in 2018.
The RIU hotels will be ultra-luxurious with private pools and bathtubs on the terraces of the rooms built directly on top of the water on the walkway that joins the two islands. The terraces on both the overwater villas and inland villas will have direct access to the water surrounding the islets, which is a striking turquoise blue given that it is quite shallow.
With the opening of the RIU Hotel Sri Lanka in July 2016 and the hotels scheduled to open in Maldives in 2018, RIU will expand its chain within Asia. The international RIU chain originated in Mallorca in 1953 with a modest holiday firm and it is still owned by the third generation of the family. The company specialises in holiday resorts and 70% of its establishments offer the acclaimed All Inclusive by RIU service.
With the inauguration of its first city hotel in 2010, RIU is expanding its range of products with its own line of city hotels called RIU Plaza which welcome over four million guests a year and provide jobs for a total of 28,000 employees. RIU is currently the world's 30th ranked chain, one of the Caribbean's most popular and the third largest in Spain.
The RIU brand has now extended to over 100 hotels in 19 countries and with over 60 years of experience in hospitality, the chain maintains a standard of exclusivity and quality. For more information about RIU Hotels & Resorts, please go to riu.com/en/hotel.
According to Baglioni Hotels, the new exclusive Baglioni Resort Maldives, set on one of the most spectacular Maldivian Islands, will feature 99 villas, and "will allow guests to experience a bespoke stay in the heart of the Indian Ocean with the unique Italian hospitality of Baglioni Hotels."
Baglioni Group was created in 1974 when Roberto Polito built his first establishment in Punta Ala, Tuscany (Hotel Cala del Porto), working with his wife Lisa to develop a unique concept of hospitality in terms of life experience: a journey in the Italian style through its culture and various traditions.
With this in mind, a collection was developed which currently includes exclusive hotels and a resort mainly located in period buildings in the historical centres of Europe's major cities of art. Their portfolio includes five hotels in Italy, two in France, one in Marrakech and one in the heart of London, a hotel inaugurated in March 2004, marking a significant turning point in the design concept for their collection. To learn more about Baglioni Resort Maldives, please visit baglionihotels.com/category/baglioni-resort-maldives.