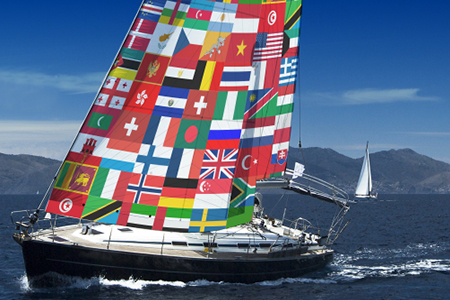 International Hotel Investment Forum to take place in March

The 18th annual International Hotel Investment Forum (IHIF), the largest gathering of industry professionals from across the globe, is due to take place in Germany from March 2 to 4 at the Hotel Intercontinental Berlin.
More than 2,000 participants from over 70 countries attend IHIF each year, including prominent international hotel owners, investors, financiers, management companies, government officials, and advisors.
The three-day forum consists of unrivalled networking events, a tactical educational programme with over 50 sessions featuring more than 150 speakers, and an exhibition.
"A key feature of the IHIF programme is the number of important investors from the Middle East, Asia Pacific, Europe and America who will give their views," noted event organiser Questex LLC, a leading global business company headquartered in Newton, Massachusetts.
A total of 35 investors will take part in the programme, including representatives from US funds actively seeking opportunities in Europe.
Questex assures that participants would gain valuable knowledge of industry trends, available financing and prospective growth markets from experts in the hotel industry.
Other events within the IHIF series include: North America Hotel Investment Conference (NATHIC), Asia Pacific Hotel Investment Conference (APHIC), Russia & CIS Hotel Investment Conference (RHIC) and Mediterranean Resort & Hotel Real Estate Forum (MR&H).
IHIF 2015 will feature new additions to the programme such as a series of "In-the-Round" sessions due to take place on the morning of March 4.
"These sessions will provide a platform for smaller, more intimate and informative discussions, which delegate feedback indicates would be a welcome addition to the conference programme," explained Questex, which presents this year's forum in partnership with Bench Events.
"There will be 20 "In-the-Round" sessions, each being able to accommodate between 20-30 people in a relaxed round circle discussion group. Each session will be led by 1 or 2 industry experts who will prepare and guide the discussion."
Further information about IHIF is available at www.berlinconference.com.