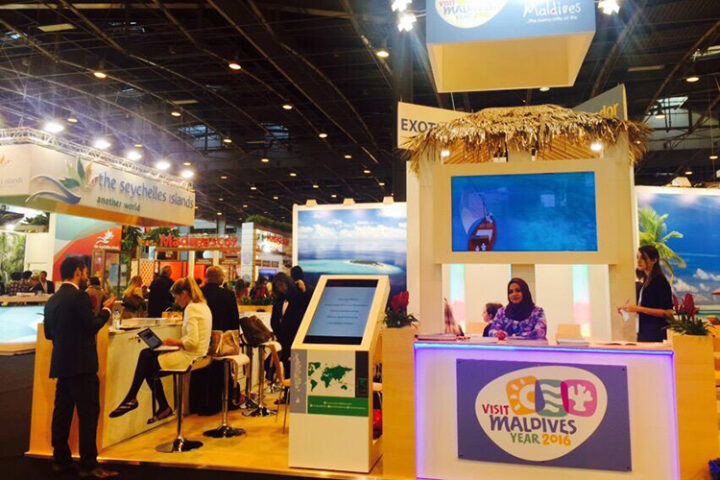 MMPRC takes Visit Maldives Year 2016 campaign to France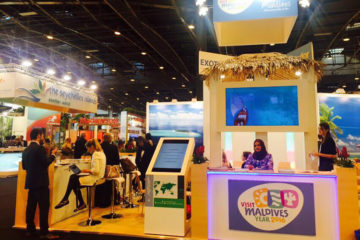 Maldives Market and Public Relations Coorporation (MMPRC), together with 20 different representatives from the Maldivian travel industry are participating in the International French Travel Market (IFTM) Top Resa 2015. The IFTM began on the 29th September and will end on the 2nd October, in Paris, France.
At the currently ongoing IFTM, Managing Director of MMPRC Abdullah Ziyath has given out interviews to the travel trade media informing them about the new developments in destination tourism and the Visit Maldives Year 2016 (VMY 2016) campaign, encouraging French people to visit the Maldives.
As part of the VMY 2016 campaign carried out all over the world, MMPRC also launched a radio broadcasting contest in France, at the RFM radio, which began on the 28th September and will go on till the 9th October this year. Each evening listeners will be chosen for the RFM QUIZZ and three listeners will be asked questions about the Maldives. If the listeners answer all three questions correctly they will be selected for the grand lucky draw on 9th of October.
Two lucky winners will be selected in this grand draw, where the prizes include a 7-night stay on full board basis for two at either Coco palm Dhuni Kolhu and Sun Siyam Iru Fushi. The prize includes return tickets as well.
Last year, the Maldives attracted 1.2 million tourists. Earlier this year, to exceed last year's number and to set a new record, the Visit Maldives Year 2016 campaign was launched, promoting the Maldives as the number one tourist destination.
The end of July 2015 saw a total of 27,274 arrivals from France. France is currently the fifth largest market to Maldives with a 3.8% market share.