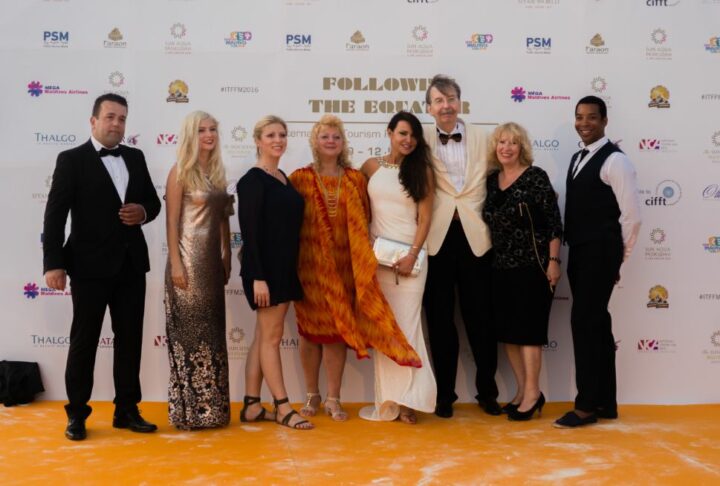 The International Tourism Film Festival Maldives is back by popular demand
The 2nd International Tourism Film Festival Maldives "Following the Equator" is to be held September 6th through 8th at The Sun Siyam Iru Fushi Maldives. Back by popular demand, the purpose of the festival is to gather talents of different ages, interests and backgrounds at one place.
The three-day event screens clips from across the globe with content related to tourism and nature. With an opening gala after cocktails at sunset, stretched over the magnificent beach and a grand finale showcasing the top nominees concludes with a grand dinner and awarding of winners.
The first edition held in July 2016 witnessed a slew of international and local celebrity figures, including Ms. Yang Zi (Actress from China), Ms. Lizzie Cundy (British TV/radio presenter, showbiz, fashion & beauty advisor and model from UK), Ms. Mina Wattan Ramadhan Raheem (Socialite, social media influencer and a travel blogger from Middle East), Mr. Raul Richter (Actor, presenter and voice actor) from Germany with his fiancé  Ms. Valentina Pahde (Actress), Mr. Jumayyil (Maldivian Actor), Ms. Aishath Rishmy Rameez (Maldivian Actress) and Mr. Abdul Fathaah Abdul Gayoom (Maldivian Film Director) together with journalists from international and local media covering the event.
The multi-award winning property of Sun Siyam group, The Sun Siyam Iru Fushi Maldives, which is the flagship property within the group. Located in the unspoiled Noonu Atoll and set within 52 acres of white sands and exotic flora. Since its brand launch in 2014 as The Sun Siyam, it has gained international recognition across the globe. The most recent ones include the award for the resort's French Restaurant and Wine Cellar (Flavors) which received two global awards as the Best French Cuisine and Best Wine Selection, and the resort's Spa (Spa by Thalgo) which received the Best Luxury Spa Resort in the Maldives at the first spa and restaurant gala event that was concluded at the exquisite 5-star Grand Hotel Kronenhof Pontresina, Switzerland, in June 2016. World Travel Awards have recognized the property as winner for the Indian Ocean's Leading Family Resort and Indian Ocean's Best Resort Spa in 2016.
For more information about the event, please visit www.itffm.net