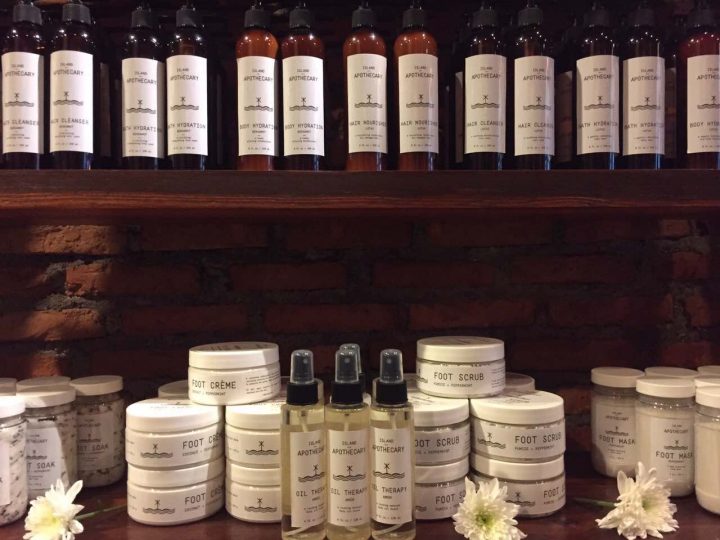 Island Apothecary launches with a pop up event
Island Apothecary launches its first line of products for the Maldivian market at a pop up event held at Meraki Coffee Roasters.
The launch held on 09 December featured a trial station with 25 products from 6 collections where visitors could test the formulations first-hand.
Island Apothecary is an artisan line of skin care products handcrafted in small batch apothecary tradition. Founded by Aminath Shafana, the company provides a holistic approach to self-care rituals. Shafana has extensive experience in the business of formulating and hand crafting solutions for spas.
The ingredients are wild harvested and forest garden certified raw botanical, and natural minerals. They are also all plant-based, and oils therapeutic grade and cold pressed, while being paraben and synthetic ingredient free. All ingredients are selected for their beauty and efficacy – taking cues directly from nature to create restorative, vivifying formulations
Island Apothecary products are from the earth and of the earth, made in small batch apothecary tradition with the sole interest of your well-being in mind.
According to the company, their formulations are 100% vegan and use as little packaging as possible.  Their products never contain, petroleum, mineral oils, fillers, unnatural preservatives, alcohol, parabens, sodium laurel sulfate, artificial colourants or dyes, or synthetic ingredients.