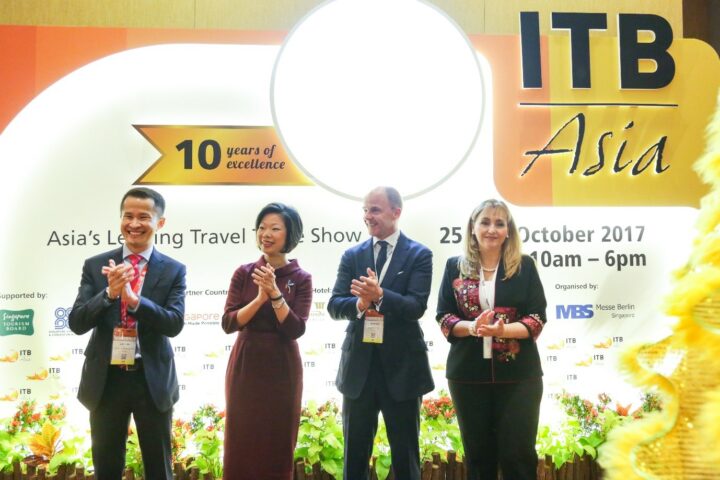 ITB Asia 2018 attracts record number of new exhibitors
ITB Asia, 'Asia's Leading Travel Trade Show' has attracted a record number of new exhibitors, recording a 20.8% increase in new exhibitors signing up for the show, compared to the same period last year. This comes after the success of last year's 10th-anniversary show which saw record-breaking numbers with 113 countries exhibiting at the event.According to the organiser, ITB Asia 2018 has seen a surge in exhibitor demand from National Tourism Organisations (NTO), Regional Tourism Organisations (RTO), hotels and travel and technology sectors. In a bid to strengthen the show's focus on travel technology, key travel and technology exhibitors including the likes of Klook, Sabre and TripCreator are set to feature during ITB Asia 2018 as well.
Asia continues to be a major growth region for the travel and tourism industry worldwide. Whilst worldwide outbound trips grew by 3.9% in 2017, Asia is leading this growth figure by a staggering 11%. Outbound visitor growth is expected to increase by 4 – 5% over the next year, led primarily by US and Asian travellers.
"We are hugely grateful for the ongoing support and commitment from our many exhibitors, who are crucial in driving the growth and success of ITB Asia. Each year we work hard to strengthen our leadership in the travel trade show industry and focus on growing ITB Asia's success in the coming years" said Katrina Leung, Managing Director, Messe Berlin (Singapore), organiser of ITB Asia.The remarkable success of previous years has resulted in the continued partnerships between ITB Asia and Marina Bay Sands as the Official Partner Hotel, as well as Singapore Airlines as the Official Partner Airline.The tenth instalment of ITB Asia was a hugely successful milestone event last year, having reported record-breaking numbers with over 11,000 delegates in attendance, the largest exhibitor showcases from 113 countries as well as over 22,000 business appointments recorded during the show. For more information on ITB Asia 2018, visit itb-asia.com.