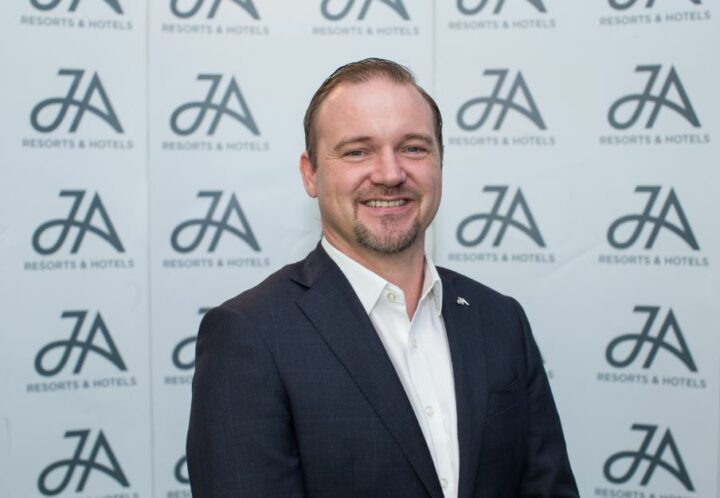 JA Resorts & Hotels welcomes William Harley-Fleming as Cluster General Manager
JA Resorts & Hotels, Dubai-based international hospitality group, has appointed William Harley-Fleming as Cluster General Manager for Dubai and the Maldives. William, who is an Advisory Committee member of the Hotelier Maldives GM Forum, will oversee operations at JA Jebel Ali Golf Resort in Dubai and JA Manafaru in the Maldives as the new Cluster GM. The GM Forum is Maldives' largest and only gathering of General Managers and top management of hotels featuring keynote speeches, panel discussions and insight into relevant and significant trends in the industry.
As part of his new role, Harley-Fleming will oversee all operational responsibilities and the day-to-day management of both resorts. He will also be responsible for developing and implementing strategies to build on the current offering and guest experiences at the award-winning JA Jebel Ali Golf Resort. This announcement comes in line with JA Resorts & Hotels future plans to expand their flagship property's offerings and further enhance the groups existing portfolio.
"I am extremely pleased to have been appointed as Cluster General Manager overseeing two of the groups key properties in Dubai and the Maldives. I also look forward to developing synergies between the two properties, whilst we look to further enhance our guest experiences at JA Resorts & Hotels," comments Harley-Fleming, speaking with Hotelier Maldives.
Prior to joining JA Resorts & Hotels, Harley-Fleming held a number of roles with hospitality companies in the UK, Thailand and Malaysia, which included Le Méridien Hotels & Resorts, Starwood Hotels & Resorts and Rezidor Hotel Group. Working with JA Resorts & Hotels for ten years, he joined in 2007 as Corporate Food and Beverage Concept Director overlooking the conceptual development of the group's food and beverage outlets.
Soon, he was promoted to a dual role as the Resident Manager of JA Oasis Beach Tower and General Manager of Bateaux Dubai and was then promoted to Cluster General Manager of JA Oasis Beach Tower and JA Ocean View Hotel, upon successfully opening JA Ocean View Hotel in 2012. In 2014, Harley-Fleming became a Director and General Manager of JA Manafaru—a 14-hectare private island located in Haa Alifu Atoll—the brand's second overseas property.
Under Harley-Fleming's leadership, JA Manafaru has received numerous global awards, including being voted the 10th best hotel in the world in the TripAdvisor Travellers Choice Awards 2017. The resort has also been awarded the Best Resort in the Maldives by Maldives Resort Ranking, which represents overall happiness computed from guest reviews and other signals.
"William has been an integral part our team for more than 10 years and possesses a wealth of knowledge and understanding of our brand's values and vision," says David Thomson, COO at JA Resorts & Hotels, commenting on Harley-Flemings new appointment.
"The growing success at JA Manafaru under his leadership and his continuous commitment to strengthening the brand's portfolio is a testament to bringing him on board to further develop and enhance our flagship property and Dubai's only true resort, JA Jebel Ali Golf Resort."
In addition, JA Manafaru also won has won the World Travel Awards for Indian Ocean's Leading Hotel Suite for the Royal Island Suites and Maldives' Leading Hotel Suite, for the third consecutive year and Best Resort in the Hotel & Resort Maldives category at the Seven Star Luxury Hospitality and Lifestyle Awards for the third year in a row. In November 2017 it also retained its recognition as the Best Honeymoon Resort at the World Luxury Hotels Awards.