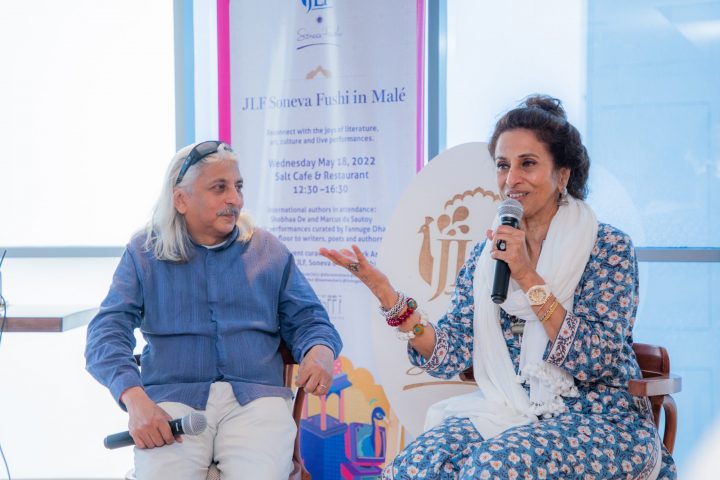 JLF Soneva Fushi Concludes Programme in Male' City
The highly anticipated JLF Soneva Fushi arrived to the capital city of Male' for a special one-day event on 18 May 2022. Held at Salt Café & Restaurant, the programme was curated by Teamwork arts- producers of JLF, Soneva and Fannuge Dharin – a local organisation.
The event featured local musicians, Maldivian authors as well as conversations with prominent international writers Shobhaa De and Marcus du Sautoy. It was also attended by the Speaker of the People's Majlis of the Maldives Mohamed Nasheed and Minister for Arts, Culture & Heritage, Ms Yumna Maumoon.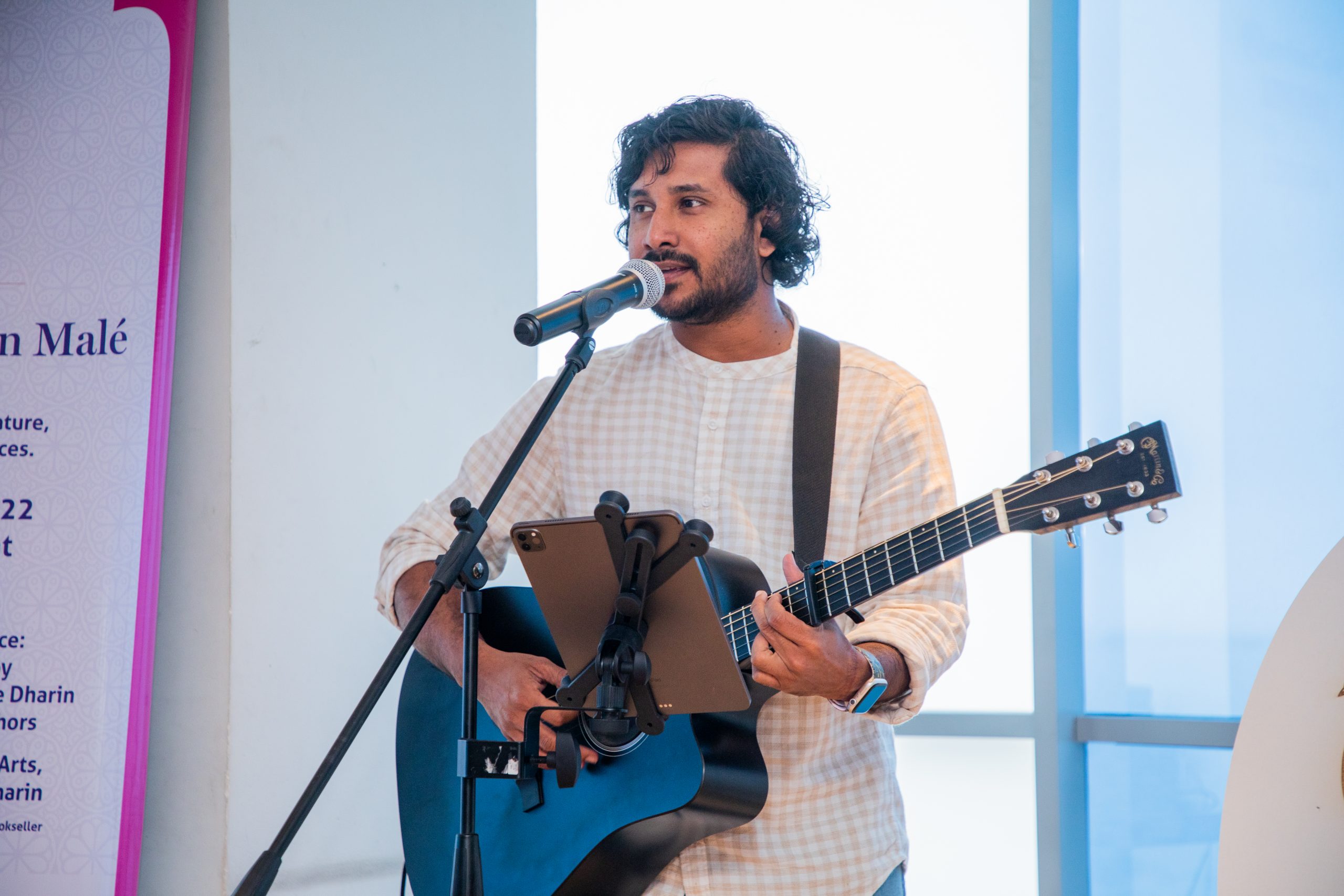 The programme began with opening addresses by Donna Campbell, Communications Director, Soneva, and Sanjoy K.Roy, Managing Director, Teamwork Arts. This was followed by a speech by Mohamed Nasheed and the authors' sessions. Local speakers included Ahmed Mauroof Jameel, a writer of comics, Mauroof Jameel, Maldivian architect and academic; and Zaahie Saeed, an illustrator and author whose work focuses on island life. Music performances by Igyan Rafeeu, Shamoon Mohamed and Ahnaf Ibrahim complemented the progamme.
JLF Soneva Fushi continues until 22nd May 2022 at the Soneva Fushi resort.
Featured Image: Shobhaa De in conversation with Sanjoy K.Roy