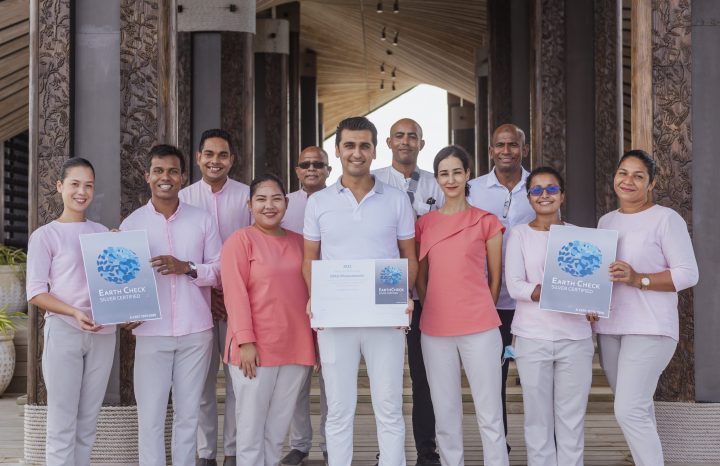 JOALI Maldives Silver Certified by EarthCheck
JOALI Maldives, the country's first and only art immersive resort, has achieved Silver Certification from EarthCheck, the world's leading business advisory group specializing in sustainability for the tourism industry.
The resort is a passionate supporter of sustainability and is devoted to responsible luxury. It features an array of original, experiential works of art and dynamic design, all of which reflect the beauty of nature and are built with sustainability in mind.
They are committed to eliminate single-use plastic and offer eco-friendly alternatives to all guests and staff. All amenities are vegan and chemical-free to protect corals and sea life. Local goods are sourced from neighboring islands, where possible, and many vegetables and herbs are grown at its organic Chef's Garden.
JOALI Maldives focuses on reducing waste; food and garden waste are composted to natural fertilizer; packaging, cans, glass, and paper waste are recycled; and wastewater is treated and reused. The resort is also home to a desalinating water bottling plant which allows them to produce their own drinking water in glass bottles.
Enver Arslan, General Manager of JOALI Maldives, commented "We ingrain social and environmental responsibility in our organizational culture and all that we do. With this achievement, we have joined industry leaders who are taking meaningful steps towards creating a sustainable future."  Stewart Moore, CEO and Founder of EarthCheck, added "JOALI Maldives has taken a significant leadership position in sustainability."