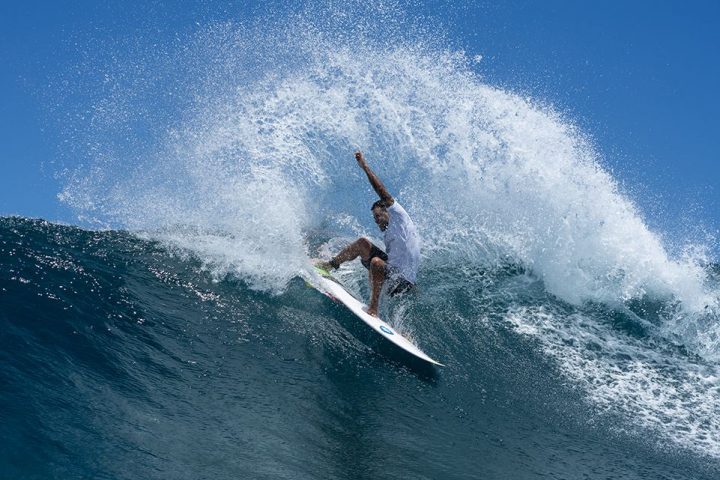 Joel Parkinson claims historic win at Four Seasons Maldives Surfing Champions Trophy
Joel Parkinson has made history by becoming the first surfer to win all three rounds and the grand final of the Four Seasons Maldives Surfing Champions Trophy.
The Australian surfer put on a masterclass in wave selection and execution, scoring a perfect 10 in each of his heats to take the overall title.
Parkinson faced a tough challenge in the final from Adriano de Souza, but he was able to find the best waves and put together two incredible rides to secure the win.
"Ten from ten!" said Parkinson after his victory. "I definitely didn't expect that, and for it all to come down to the last minute of the last heat is as good as it gets."
"With the momentum I had and getting to know the break and where to sit, I still felt like I was in a good rhythm in the final, even when Adriano got a few scores early. Thankfully the wave gods sent me that wave right at the end, I jammed it and was lucky enough to get the score."
De Souza was gracious in defeat, saying that Parkinson had surfed "so well in every division" and that he had "the best time" competing against him.
"This week was a 10, I had so much fun and the grand final just then was great," said de Souza. "I'm not taking a trophy home, but a lot of happiness competing with Joel again, and Conner Coffin, and Mason Ho."
Parkinson said that he had had a "perfect week" at the Four Seasons Maldives, and that he hoped to be invited back next year.
"Staying at the Four Seasons feels like a family holiday with a sprinkle of competition on the side," said Parkinson. "We've had such a great time with Adriano, Conner and the crew. Mason and Coco Ho are always cool and getting to know Hood Ahmed has been unreal as well."
The Four Seasons Maldives Surfing Champions Trophy is a unique event that brings together some of the world's best surfers to compete in some of the most pristine waves in the world.
Parkinson's victory is a testament to his incredible skill and determination, and it is sure to go down as one of the most memorable moments in the event's history.