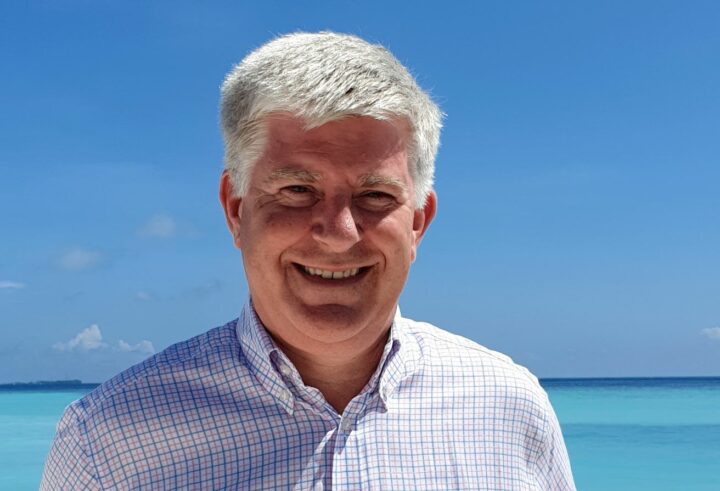 John Rogers appointed General Manager at Lux* North Malé Atoll
John Rogers has been appointed as the new general manager at Lux* North Malé Atoll – the brand new, five-star, 67 villa luxury resort which is expected to open early 2019. Drawing on more than 30 years of experience handling award-winning destination properties around the world, British-born John brings along an impressive background in pre-opening planning as well as luxury resort operations to Lux* Hotels & Resorts.
John has held positions as the general manager at several award-winning luxury resorts, including eight years at La Residencia in Mallorca. Most lately, John supervised all operations as the general manager at the Carlisle Bay resort in Antigua and Barbuda. John's affluence of knowledge in five-star resort hospitality is set to guarantee the continued success of Lux* Hotels & Resorts and its devoted commitment to ensure fresh, creative and exceptional experiences in different locales around the world with Lux* North Malé Atoll that is next out to make its gracious entrance in the promise of an extraordinary stay.
John is thrilled upon joining Lux* North Malé Atoll. For the first time in the Maldives, each penthouse villa will be crowned with a private Sky Lounge for all guests to observe the unique location, just a short journey away from Malé. Leading up to the opening on February 1, 2019, the management team has been cautiously planning all details to perfection, building great teams and sharing the vision of making each moment matter for their soon-to-arrive guests in a lighter, brighter way.
Lux* Resorts & Hotels help people to celebrate life by delivering consistently on the promise of a different kind of luxury where every moment matters and creating simple, fresh and sensory experiences for its guests throughout their stay. For more information, visit www.luxresorts.com/en/hotel-maldives/luxnorthmaleatoll.