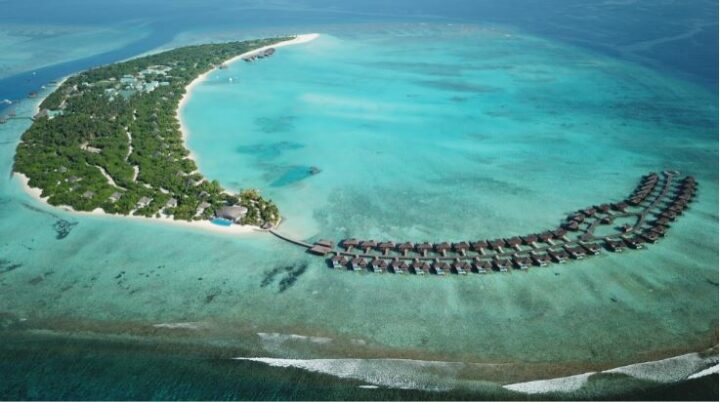 Patisserie Art with Sebastian Pettersson at Hideaway Beach Resort & Spa
Under the palm trees on Hideaway Beach Resort & Spa's white sandy beaches in the Maldives, the sweet life in paradise becomes an absolute hotspot for dessert lovers in the fall: from 27 October to 10 November 2019, the award-winning Swedish pâtissier Sebastian Pettersson is spoiling the luxury residence guests with its sweet temptations. He will create exceptional taste sensations together with the executive chef of the resort, Sebastien Pinson.
Pettersson is one of the youngest members of the Swedish confectioner scene of all time, and already today his CV has impressive stages: he has already spent his apprenticeship at Stockholm's Michelin-starred restaurants Oaxen Krog, Operakällaren and Ekstedt. Being one of the most creative and impressive minds in the industry, Pettersson has also learnt the perfection and accuracy needed to conjure desserts in such a unique way.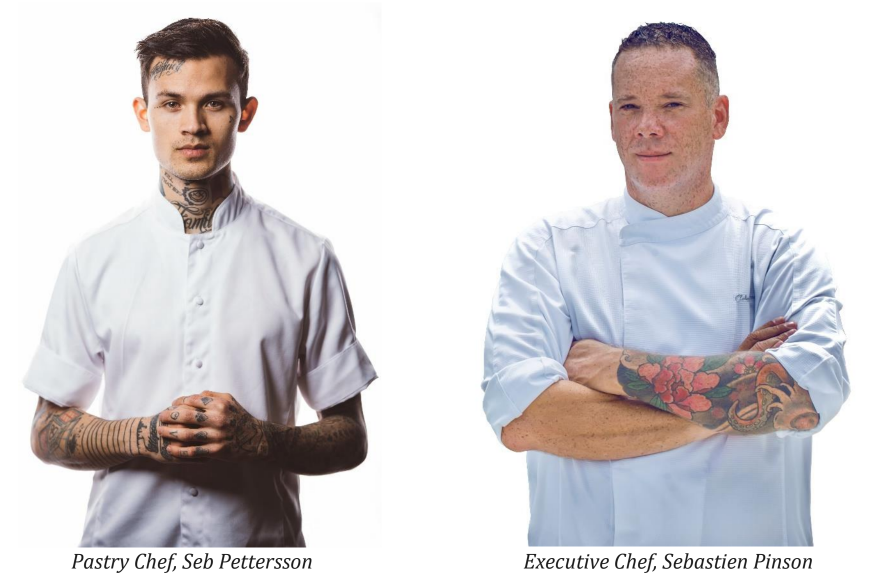 Seb Pettersson surprised the jury of the "Culinary World Cup 2018" in Luxembourg with new interesting flavours and designs in 2018 with his creative and artistically designed creations. As a pastry chef, Pettersson travels around the world and delights people with his desserts.
Now, at Hideaway Beach Resort & Spa, the culinary world champion Pettersson and executive chef Pinson will share the talent. Seb Pettersson will introduce his art's secrets to the crew of the award-winning luxury resort and show them his tips for unique delicacies.
The highlight of his stay will be a gala with the best desserts the island will ever see for the guests of the house. The guests who visits the resort at a later date and missed the culinary event can rejoice as the artful desserts will be made available in the resort's restaurants and decorate the menu along with the signature of the celebratory conservator. A dessert buffet at Matheefaru Restaurant on Tuesday, 29 October and a gala dinner at Sunset Pool Café on Thursday, 7 November will see Chef Pettersson and Hideaway's Chef Pinson combining their talents and creating a unique culinary experience.
Chef Sebastian Pettersson will also train the kitchen staff in his art during his stay at Hideaway Beach Resort & Spa and share his tips on exquisite delicacies.
"We look forward to a refreshing, modern twist on textures, ingredients and presentation by Chef Seb Petterson" commented Christian Szabo, General Manager of Hideaway Beach Resorts & Spa, appreciating the creative work of the Swede.
Setting another gourmet brand, Michael Wieser, CEO of the luxury domicile, and Hideaway Beach Resort & Spa said "This is another step to take the culinary experience to the next level. We will continue to bring more and more talented and renowned chefs to the resort, making it an exquisite culinary destination in the Maldives."
For more queries: