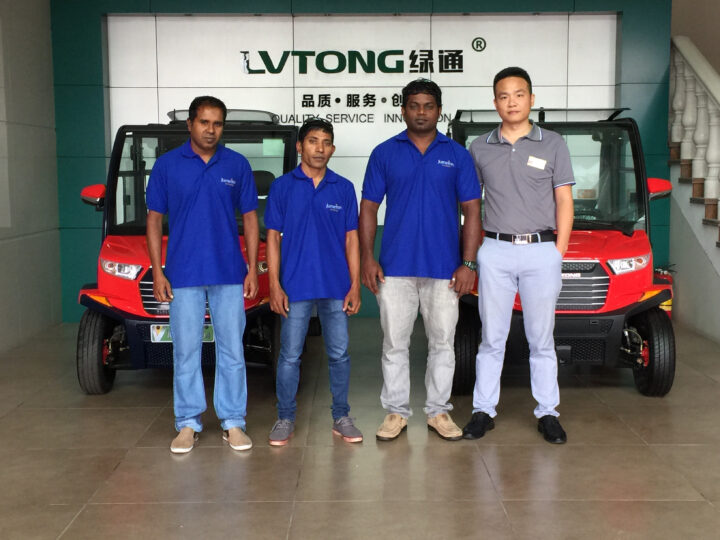 Jumeirah Vittaveli Team Attends Lvtong Training
A team from Jumeirah Vittaveli Maldives is currently visiting Lvtong Electric Car in Guangdong, China for training on buggy maintenance. According to Jumeirah Vittaveli, this is the second time their staff is being trained at the facility. Three colleagues from Jumeirah Vittaveli engineering department will spend eight days in the training.The Sales Manager at Lvtong Electric Car, David Peng says "the visiting team will familiarize themselves with the buggy assembling process and maintenance of specific components such as chassis, controller, motor, charger and other processes in the maintenance of buggies such as painting the body of the car.Peng says they have invited teams from other resorts such as Dusit Tani Maldives, The St. Regis Maldives Vommuli Resort, Kuredu Island Resort & Spa, and Kuramathi Island Resort for similar trainings. Lvtong sells buggies and other resort vehicles to more than seventy resorts and guest houses in the Maldives. Peng also said that the company is willing to host teams from as many resorts as possible.The company provides food and accommodation with airport pick up service for the visiting teams.
Lvtong is one of the leading suppliers of resort vehicles to the Maldives.
For more information; please contact: David Peng at david@lvtong.com.cn or visit http://en.lvtong.com.cn/