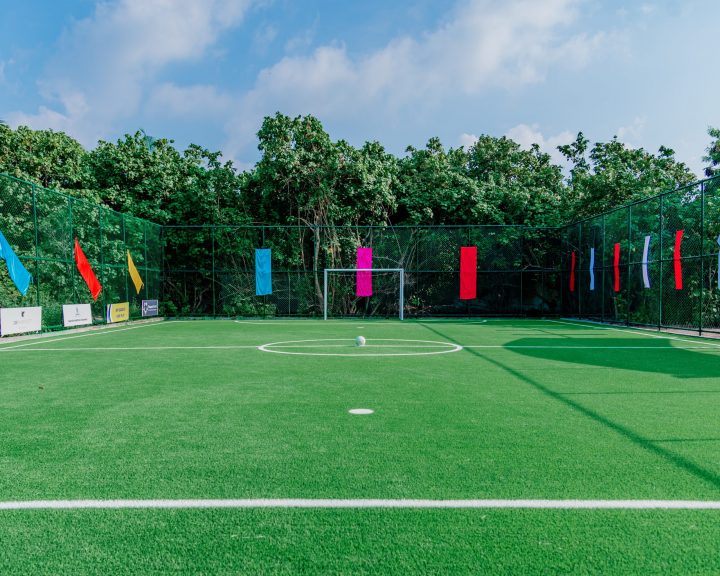 JW Marriott Maldives Unveils New Sports Arena
JW Marriott Maldives Resort & Spa marks its third anniversary, unveiling three new sporting facilities for guests and associates. 
The new sports arena comes with a new football pitch, volleyball and badminton court. All the courts are fully equipped for competitive and friendly matches. Training sessions will also be available on the island resort for those looking to try a new sport during their stay.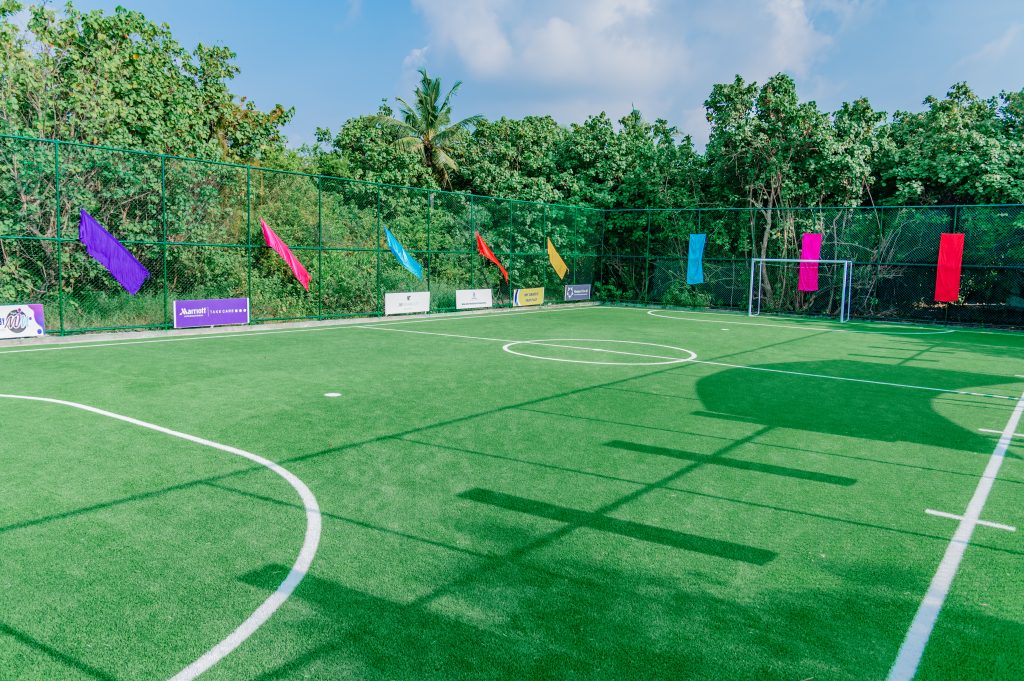 Featured Image: New Sports Arena at JW Marriott Maldives 
While badminton court is currently only available for JW associates, the volleyball court and football pitch will be available for guests between 10 am and 7 pm every day. An exclusive VIP area will be also available for spectators to watch football matches.
During the opening ceremony held on 5th November 2022, JW associates joined to cut the ribbon, launching the new sporting grounds. After a special tea and gathering, a tight match of futsal took place between the management and the associates. Filled with sporting enthusiasts, JW team looks forward to welcoming guests to the new courts, and perhaps even challenge them in a friendly game.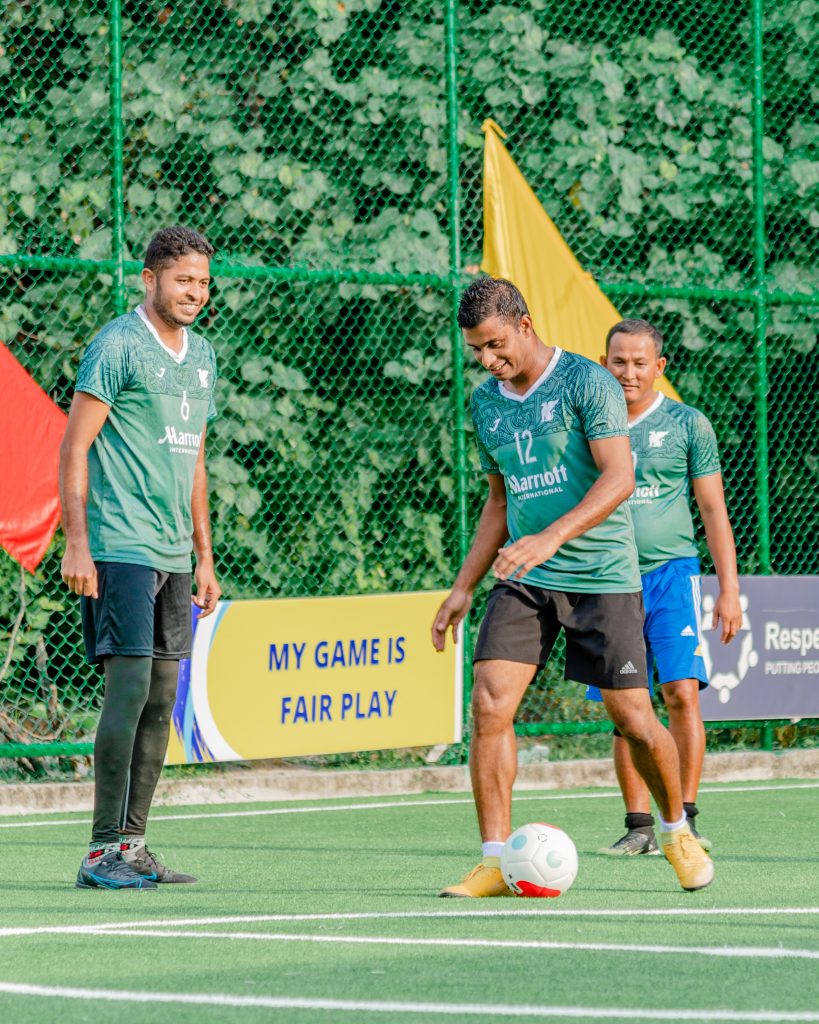 Featured Image: JW Team Playing Futsal at the Opening Ceremony