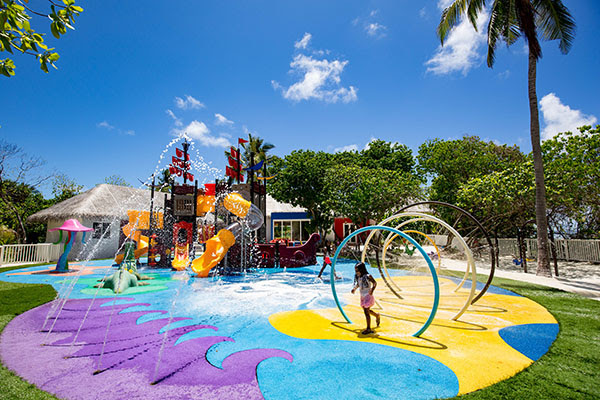 Kandima Maldives reveals string of activities for festive season
This Christmas, Kandima Maldives is inviting guests to celebrate their holiday barefoot and on the white shores of their beach while revelling in a string of festive activities. The events are designed to accommodate not just honeymooners or couples but also families, groups of friends and solo travellers of all ages.
Christmas Day will start with brunch and the Kandima Santa will greet guests with surprise gifts. On December 27, a pool party will be followed by celebratory games and on the 29th Maldivian artists will be exhibiting their work for guests to view and enjoy before the KULA colour run begins on Kandima's 3 km tropiKal beach, according to the resort.
Kandima plans to kick off the New Year with their Kandima Karnival New Year's Eve Party at the Beach Club where DJ Marvin Humes – host of radio show "Ibiza lives on Capital" on Capital FM, UK's No.1 music radio station – will be performing along with Lily and the Band, Helen B and DJ Alain. The party begins on Christmas Eve with Sundowners on the beach, followed by dinner with a live band and the DJ's performing at the poolside bar.
New Year's Day will be accompanied by a detox brunch for the guests who celebrated late into the night along with the usual scrumptious breakfast food as an additional option. Karaoke, family bingo, beach games massage workshops and lighting of the colourful Christmas tree which will prove to be an event on its own.
According to Kandima Maldives, children will have their own personalised version of Christmas fun with a kiddy disco, face painting, gingerbread house decorating, mini Olympics, pool party and a lot more at Kandiland, the kid's club at Kandima.
Kandima Maldives is located just a 30-minute flight away from Velana International Airport to the domestic airport in Dhaalu Atoll followed by a 20-minute boat ride to the island. For more details about the destination, please visit kandima.com.