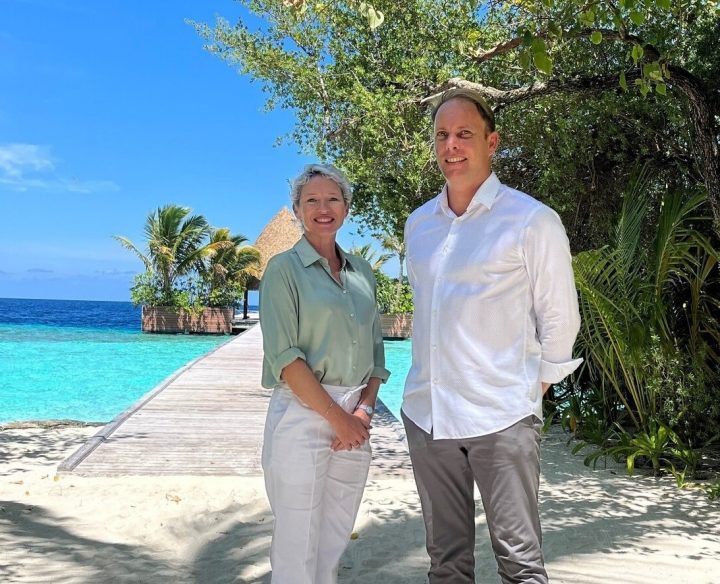 Kandolhu Maldives Appoints New Management Couple: Guillaume Aublet and Monika Angliker
Kandolhu Maldives welcomes the new management couple to the resort, Guillaume Aublet as resort manager and his real-life partner, Monika Angliker as guest services manager.
Born in France, Guillaume is an accomplished hotelier with over 26 years of experience across Switzerland, United Kingdom, Fiji, Seychelles, Caribbean and Maldives. An oenology enthusiast, he has held several positions in F&B operations before advancing to senior management roles. In 2017, he joined Baros Maldives as executive resident manager and then moved on to become the resort manager of Vakkaru Maldives. Prior to his appointment in Kandolhu, he served as general manager for a luxury island resort and marina accommodation in Saint Vincent and the Grenadines.
A Swiss national, Monica leads the Front Office team lending her valuable skills in guest service management. She paved her career as a flight attendant for Swissair before changing directions in the hotel sector. She served as a guest service executive and then was promoted to guest service manager at Baros Maldives. With her distinctive vantage in hospitality, she aims to contribute her aptitude in understanding guest expectations to help from memorable and lasting impressions.