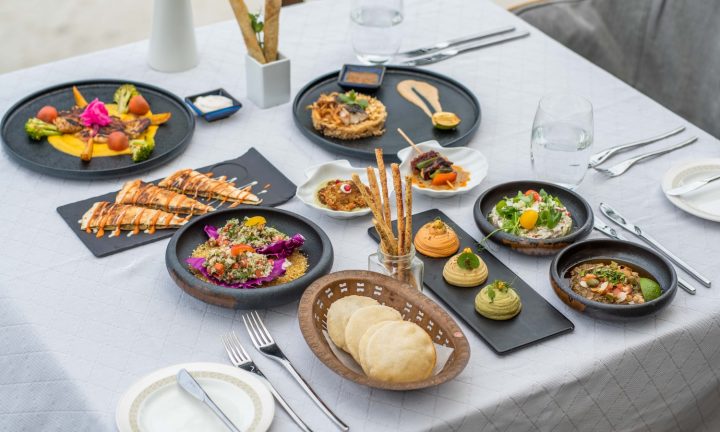 Kandolhu Maldives hosts week of culinary enchantment with Chef Joe Barza
Kandolhu Maldives was honoured to host the renowned Chef Joe Barza from September 23rd to 30th, 2023, in an extraordinary week-long culinary collaboration at their Olive restaurant. Guests were captivated by Chef Barza's exceptional culinary skills, making it a memorable experience.
Chef Joe Barza, a luminary in the culinary world, brought his unique twist on traditional Lebanese cuisine to Kandolhu Maldives, redefining the dining experience. Throughout the week, he orchestrated exclusive events that highlighted his culinary mastery, leaving a lasting impression on the palates of Kandolhu's discerning clientele.
Olive restaurant transformed into a gastronomic haven, featuring Chef Barza's specially crafted menus that seamlessly fused Lebanese flavors with the finest local ingredients. This fusion provided an exquisite journey for guests who sought culinary excellence, resulting in overwhelmingly positive feedback.
Chef Barza's presence underscored Kandolhu Maldives' commitment to delivering a world-class dining experience. The collaboration epitomises the resort's dedication to bringing global culinary talent to its shores.
As a destination known for redefining luxury, Kandolhu Maldives eagerly anticipates future collaborations that continue to push the boundaries of culinary innovation, providing guests with unforgettable experiences. Chef Barza's interactive approach, including the MMI wine dinner, was well-received and added to the overall success of the event.