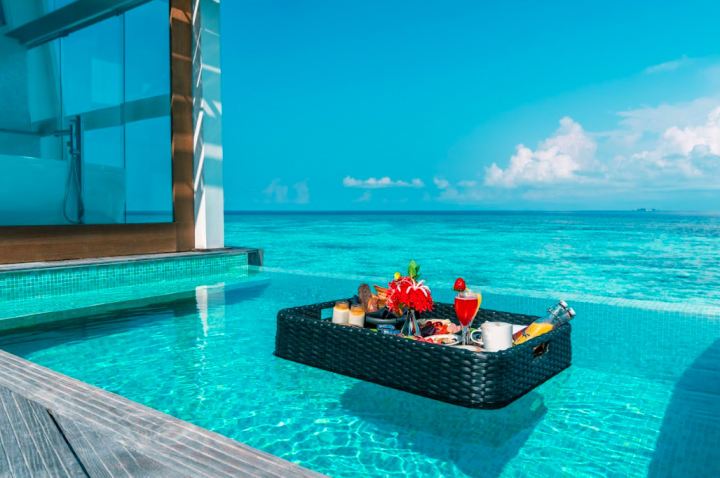 Kandolhu Maldives Introduces the Floating Breakfast Experience
Kandolhu Maldives introduces a new culinary experience – the Floating Breakfast. Guests can savour a delectable breakfast served in the comfort and privacy of their own private pool while overlooking the breathtaking natural beauty of the Maldives.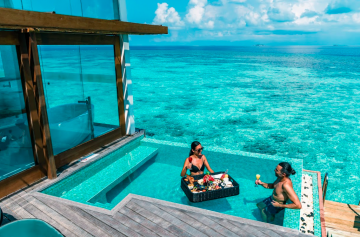 Featured Image: Kandolhu Maldives floating breakfast
Kandolhu's Floating Breakfast is designed to elevate the breakfast experience to new height. Guests can start their day with a tantalizing selection of culinary delights, accompanied by a steaming cup of coffee or tea. The menu includes an assortment of freshly baked breads and pastries from Kandolhu's in-house bakery, a variety of artisanal cheeses and fine charcuterie, and a vibrant and refreshing exotic fruit salad.
The Floating Breakfast experience at Kandolhu Maldives is available to all guests, regardless of their meal plan, for just 75 USD ++ per person.