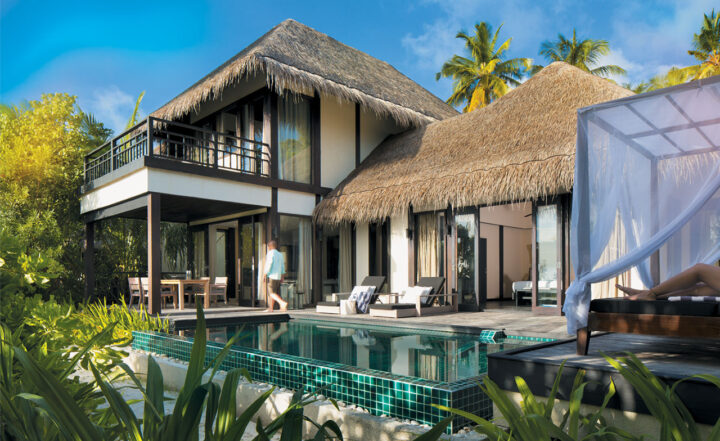 KSL Capital Partners' Acquisition of Outrigger Completed
The Kelley family and KSL Capital Partners, LLC (KSL) announced that an affiliate of KSL has completed the acquisition of Outrigger Hotels and Resorts (Outrigger).The sale includes all of Outrigger's holdings, including its portfolio of 37 multi-branded hotels, condominiums and vacation resort properties throughout Hawaii and the Asia-Pacific-Indian Ocean region.
Outrigger will continue operating business as usual across its holdings, providing guests from throughout the world with its signature Ke 'Ano Wa'a (The Outrigger Way) hospitality. Outrigger's current management team, including long-time president and CEO W. David P. Carey, will continue to lead the company from its headquarters in Waikiki, Hawaii.
"Throughout our 70-year history, Outrigger has achieved tremendous success – growing from one property in Waikiki to 37 properties across ten time zones, employing thousands of hosts and welcoming hundreds of thousands of guests every year," said W. David P. Carey. "KSL's deep knowledge and experience in our industry, capital capacity and shared vision make it the perfect choice to lead Outrigger to still higher levels. With the deepest appreciation for the generations of wise stewardship of Outrigger by the Kelley family, we are truly looking forward to our next chapters with KSL."
"Outrigger has built a unique portfolio of world-class hotels in remarkable destinations," said Marty Newburger, KSL partner. "We are honored to have the opportunity to invest in Outrigger and further enhance its focus on providing exceptional, authentic and localized guest experiences. As we move forward with this new era for Outrigger, we are optimistic that it will continue global growth in iconic resort destinations and achieve even greater success."
"We deeply appreciate KSL's confidence in Outrigger," said Dr. Charles Kelley, outgoing chairman of Outrigger and grandson of founders Roy and Estelle Kelley. "It was truly our family's privilege to lead Outrigger for seven decades as we grew in Hawaii and beyond, working with the very best to create the internationally recognized brand that is Outrigger today. We are enthusiastic about the future of Outrigger under KSL's ownership and believe we have placed it and our Outrigger 'ohana in the right hands."
Goldman, Sachs & Co. acted as exclusive financial advisor and Latham & Watkins LLP acted as legal counsel to Outrigger on the transaction. Deutsche Bank Securities Inc. acted as financial advisor and Simpson Thacher & Bartlett LLP acted as legal counsel to KSL.
Additional materials regarding the transaction are available at www.OurVoyageContinues.com.