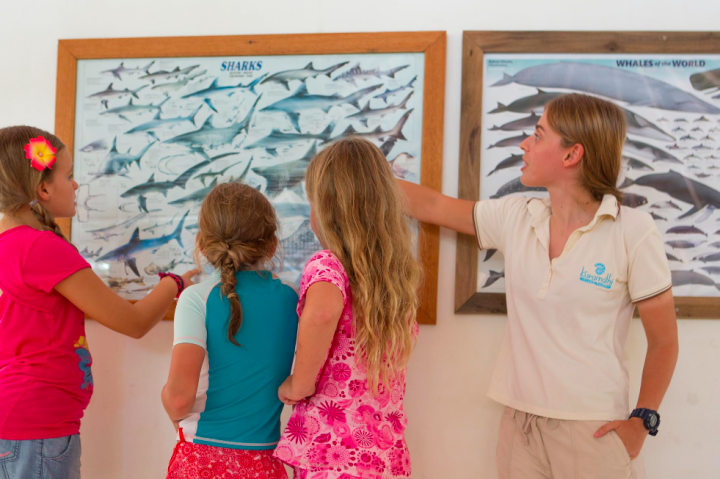 Kuramathi Maldives to Celebrate International Day of Women and Girls in Science
This International Day of Women and Girls in Science, Kuramathi Maldives joins the call to advocate for female representation in science among the younger generation.
On 10th February, Kuramathi will host an exhibit at the Eco Centre highlighting the contributions of women leaders from various marine science institutes and the transportation sector in the Maldives,  including the Maldives Marine Research Institute, Maldives Manta Ray Project, Olive Ridley Project,  Salted Ventures Swimmers, Men of Water diving centre, Maldives Transport and Contracting  Company (MTCC) and the Maldives Airports Company Ltd (MACL).
A career talk will headline the main event on 11th February to promote the potential for women and  girls to pursue a path in the science field. Invited school children from the neighbouring islands will  hear from female role models from the participating Maldivian organisations sharing their insights  about their work and achievements. Persuasive and inspiring, this session aims to open a window for  the young attendees to learn about the many career opportunities available to them in the science  field.
"We strongly believe passion and knowledge are both necessary to protect and safeguard our planet. Our objective for this event is to present school leavers with a wide range of alternatives in considering  their career choices specifically to fill the gap in the representation of environmental and  conservationist female role models in the Maldives," says Sara Scroglieri, Resident Marine Biologist of  Kuramathi.
Community building is rooted in the sustainability practices of Kuramathi by collaborating with local islands through livelihood support, educational outreach and nurturing local  talents.
Featured Image: Kuramathi Maldives