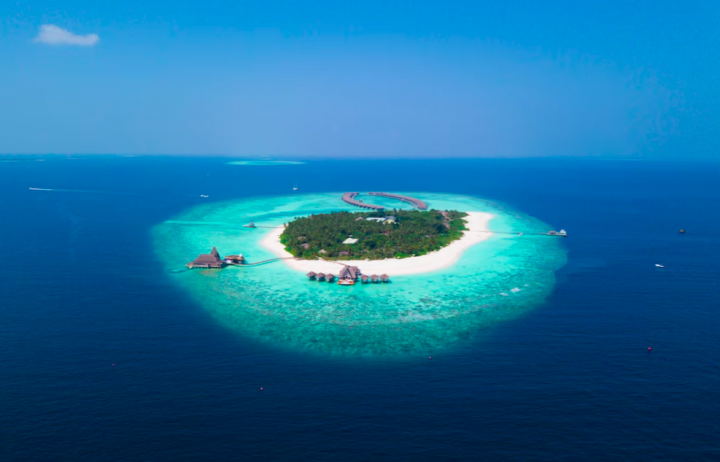 Revenue from Tourism Land Rent Increased 12.5%
In January 2023, the revenue from the tourism land rent increased by 12.5% compared to the same period last year. Last month the state collected MVR 6.1 million in tourism land rent.
Last year, the government proposed an amendment to the Tourism Act that would reduce resort land rent. The amendment would have cut USD 590 million from state revenue. A lower land rent was thought to encourage investment in new resorts. Ultimately, the government did not follow through on the proposed amendment and the land rent rates remained unchanged.
Tourism land rent is based on the land area of islands and plots of land leased out to develop and operate tourist establishments.
The tourism land regulation (regulation no. 2022/R-33) addresses islands, lands and lagoons leased to develop tourist resorts, tourist hotels, guest houses, yacht marinas, integrated tourist resorts and private islands – collectively referred to as tourism properties. The payable amount is subject to the land area of the specific property, calculated based on the mean tide-line of the specific island.
A land survey is carried out to determine the land area. The Land Survey Report (LSR) needs to comply with the standards allotted by the Maldives Land and Survey Authority (MLSA) for Tourism Properties. The leaseholder is then required to be submitted to the Ministry of Tourism by the leaseholder. Upon receipt, the Ministry communicates to MLSA to determine whether the report fulfills the MLSA requirements. If the report is within the criteria, the Ministry of Tourism will register the land area.
Land Rent has to be paid in USD or in a currency determined by the Government of Maldives; the amount is calculated or charged on a calendar year basis. The amount has to be paid in advance quarterly, prior to the 1st day of the quarter.
Featured Image: Unsplash