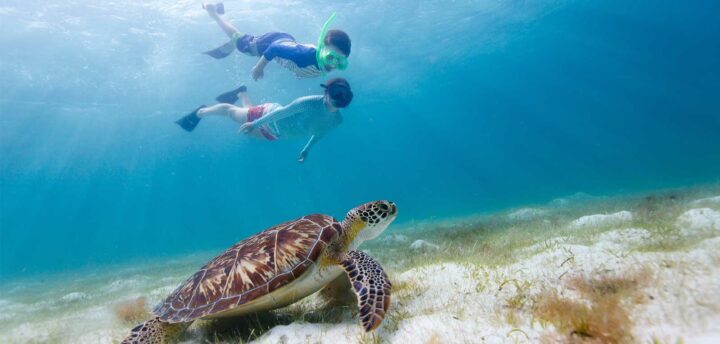 Lagoon and reef cleaning in Kuredu to mark environment and ocean's day
Kuredu Island Resort & Spa has held special activities to mark World Environment Day and World Ocean's Day. World Environment Day was marked globally on June 5, followed by World Ocean's Day market on June 8.
The ocean around Kuredu is home to a diverse range of marine life, which for many guests become the highlight of their visits. Few places in the Maldives are home to the diverse coral reefs, micro-critters, extraordinary fish, sharks, rays and dolphins that are a common site within the marine environment of Kuredu.
However, the sad truth is that the ocean suffers from marine debris, which ocean currents also bring to otherwise idyllic places such as Kuredu Island Resort, it noted in a statement.
The resort celebrated World Environments Day by inviting guests to join the Pro Divers team for a house reef and lagoon clean-up event. Snorkelers took part in the lagoon clean-up and divers took part in the house reef clean-up.
World Ocean's Day also saw snorkelling and diving trips, where in the morning, snorkelers headed to two nearby reefs and collected any debris that they came across. In the afternoon, divers headed out to Kuredu Express – one of the most famous dive sites in Lhaviyani Atoll – and had a cleaning operation.
Kuredu Island Resort continues to uphold its commitment to doing everything that they possibly can to minimise the environmental impact of the resort, while always involving guests to be a part of a greater cause; environmental protection, it said.
Kuredu Island Resorts & Spa is a beachfront property situated in Lhaviyani Atoll Region. The resort is equipped with a complimentary free-of-charge use fitness centre, a spa and an amazing outdoor pool. Guests can also engage in golfing, snorkelling, canoeing and fishing at the resort. With six room categories, four restaurants and seven bars, guests can indulge in a perfect holiday get away.