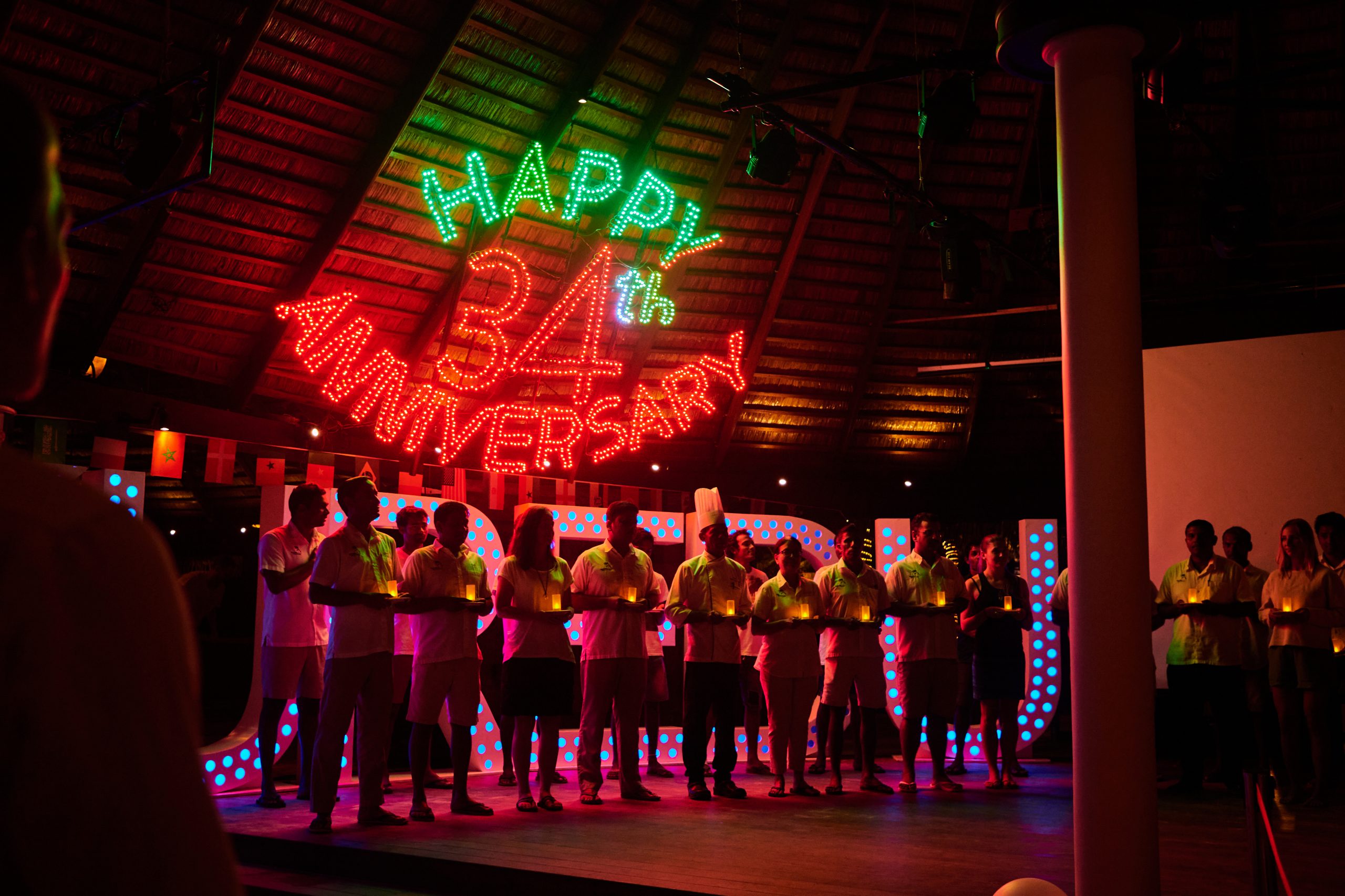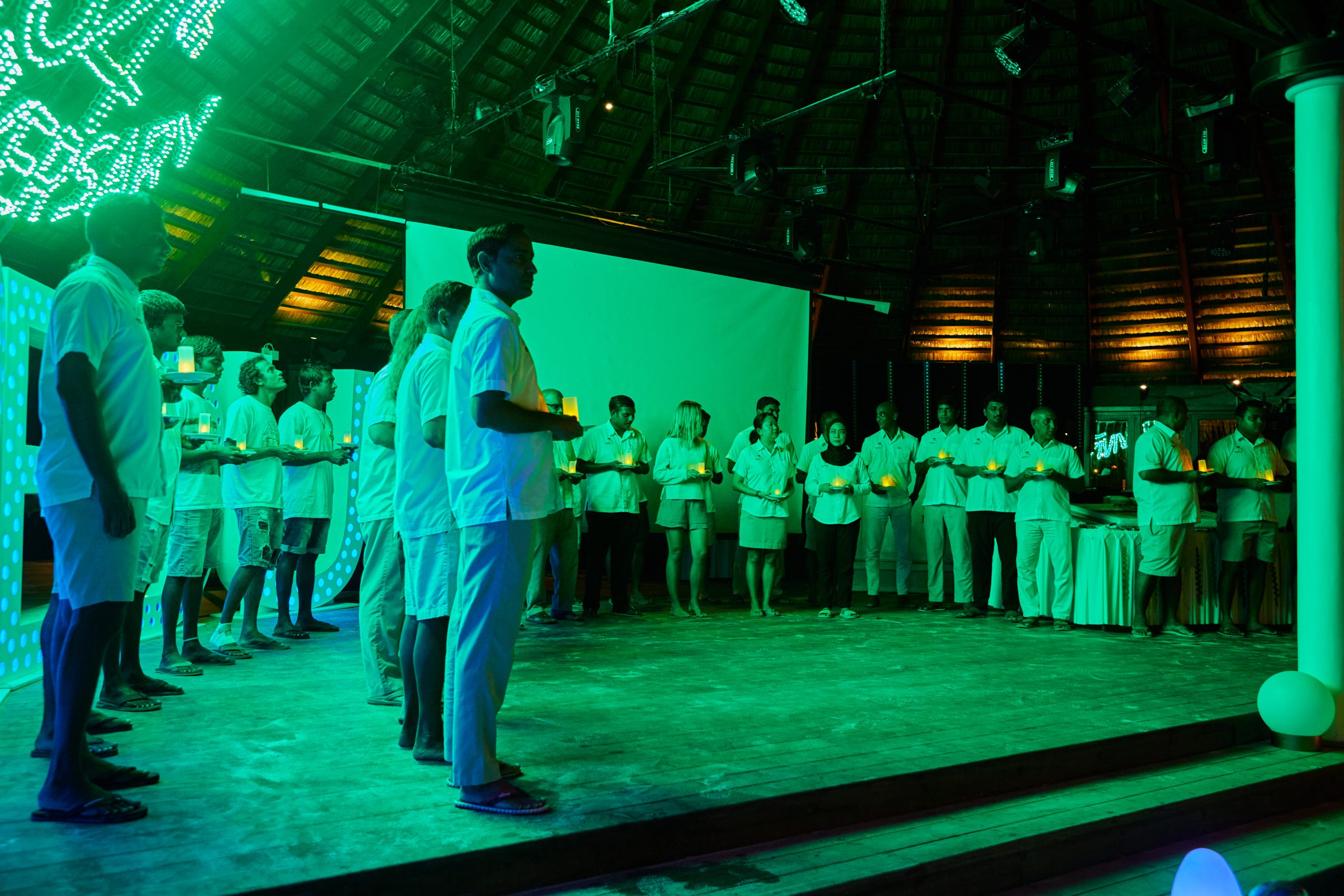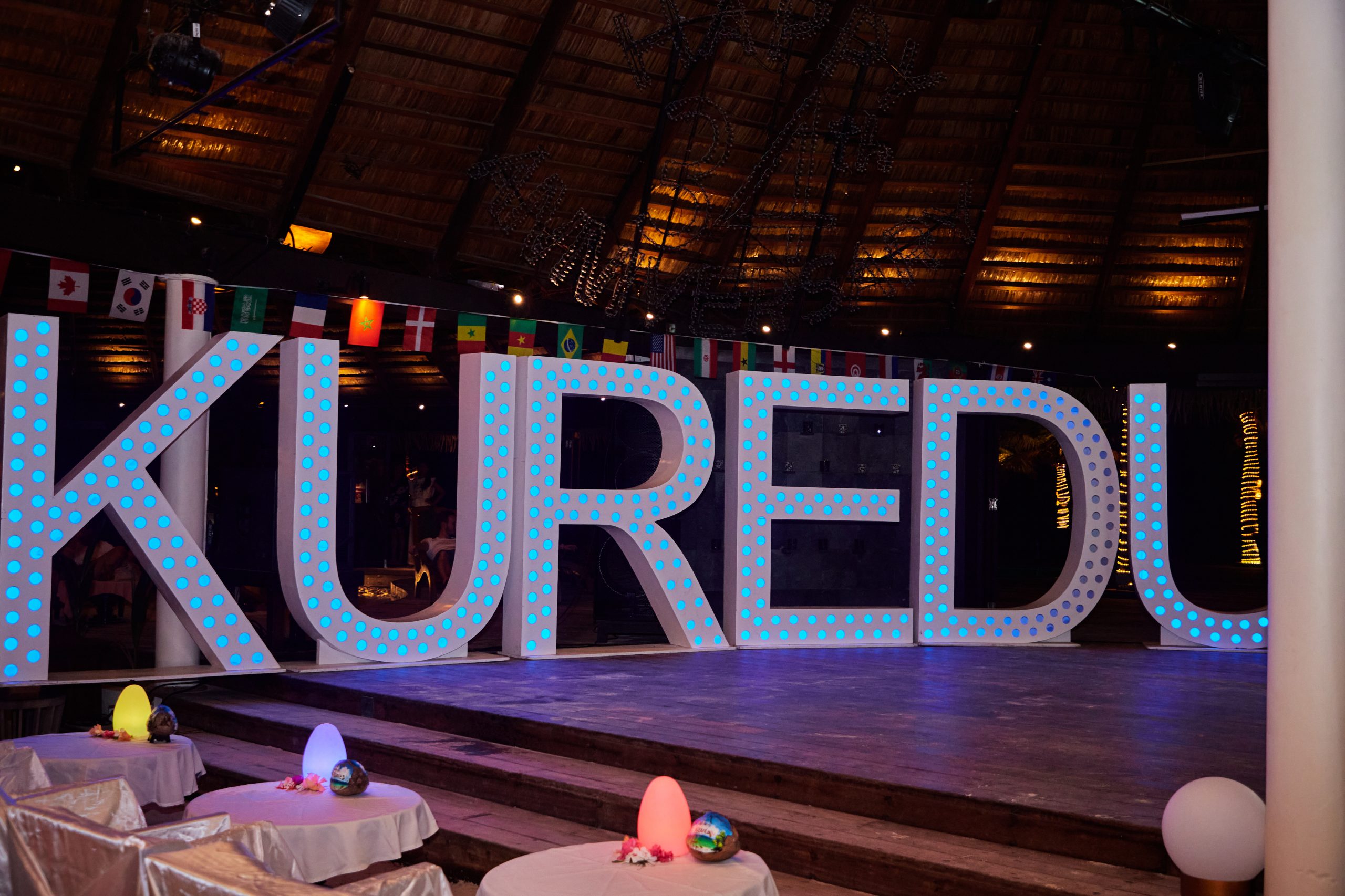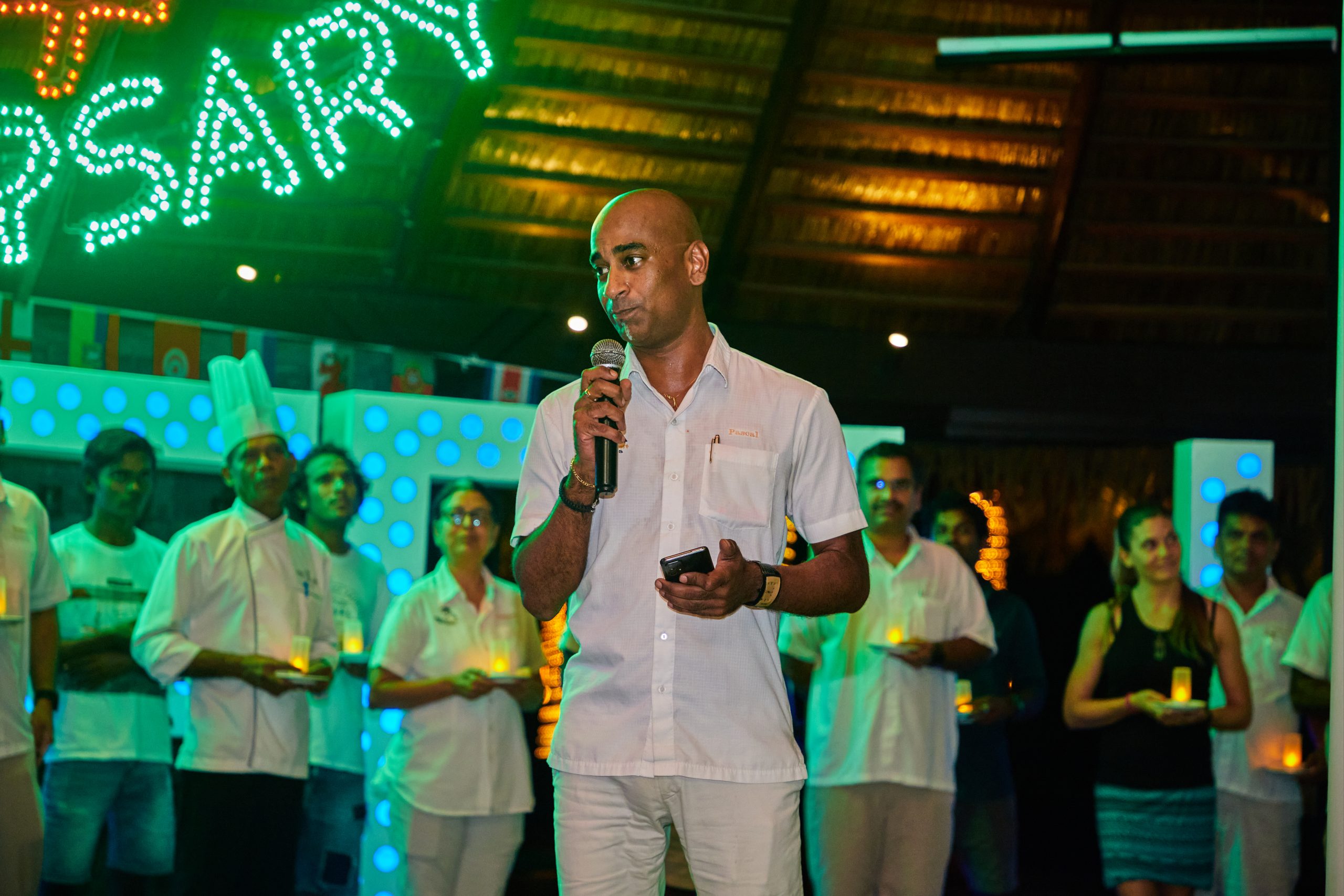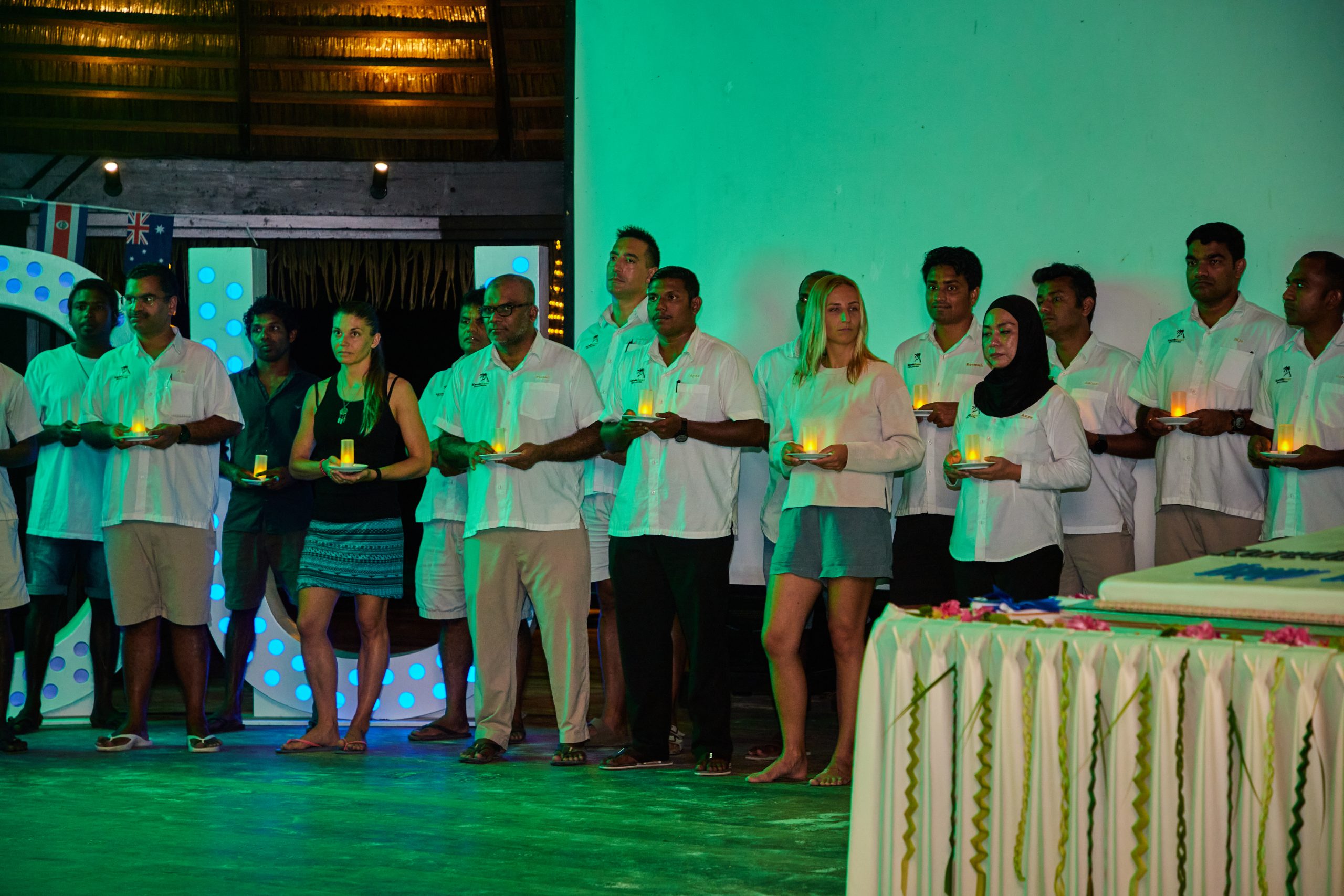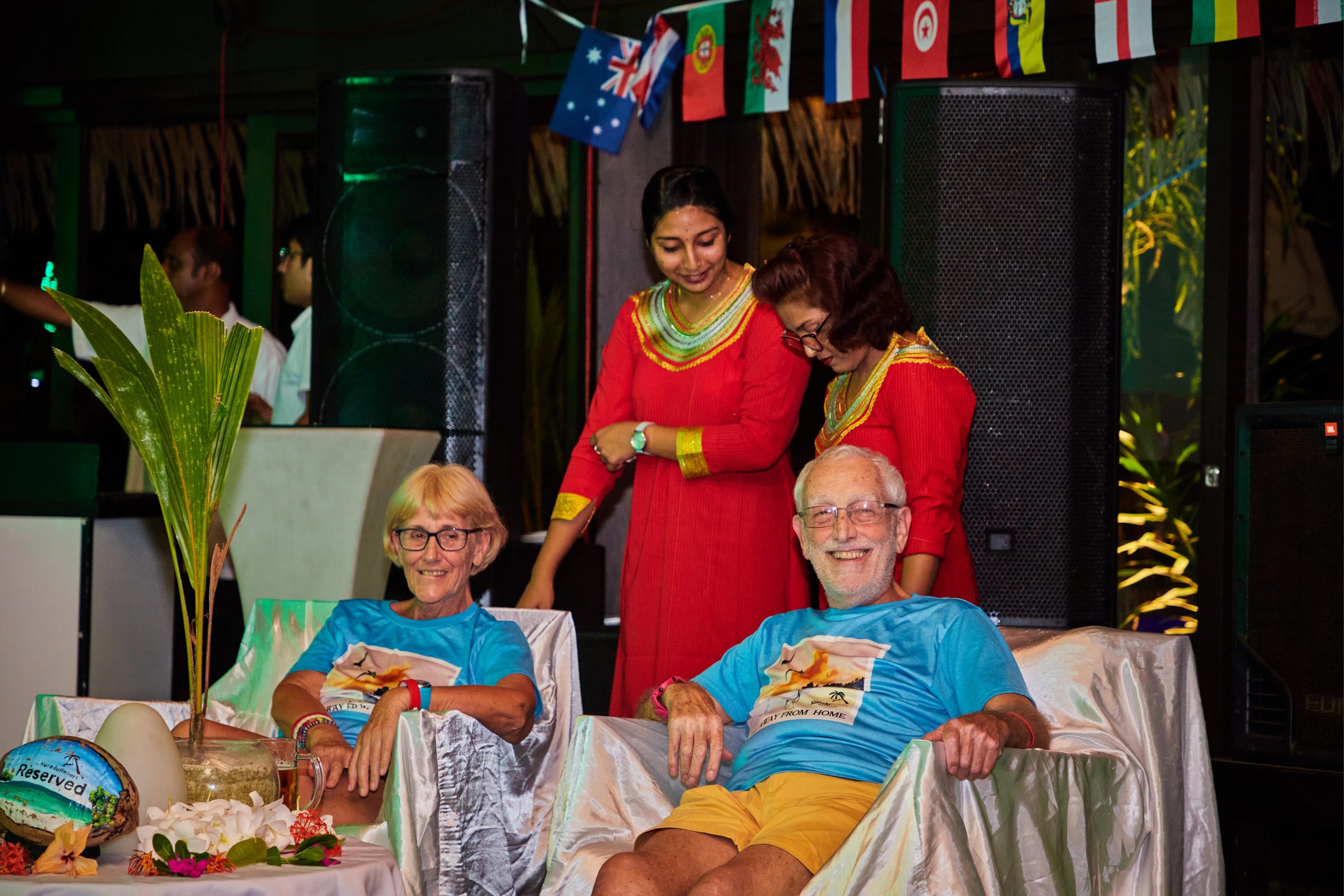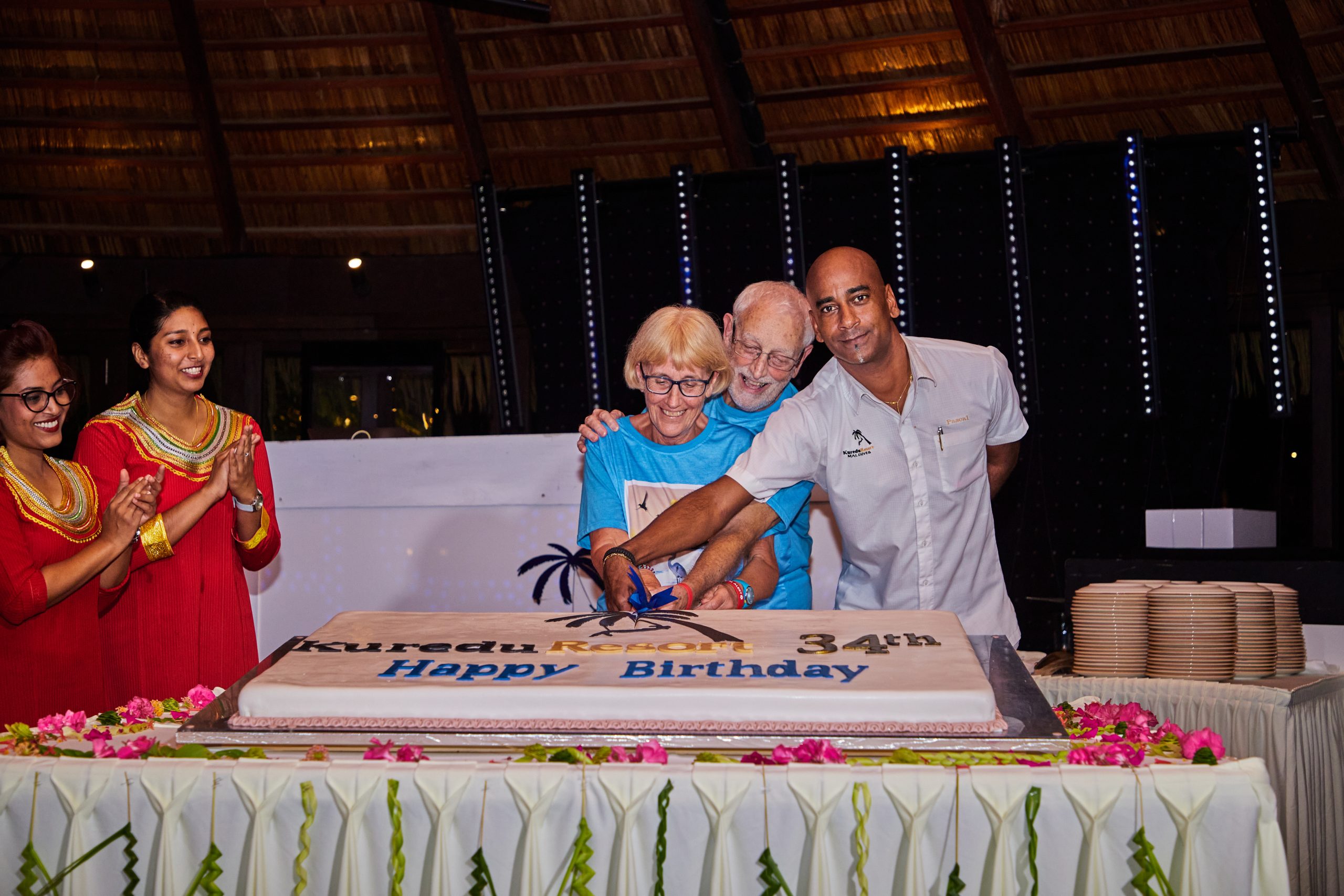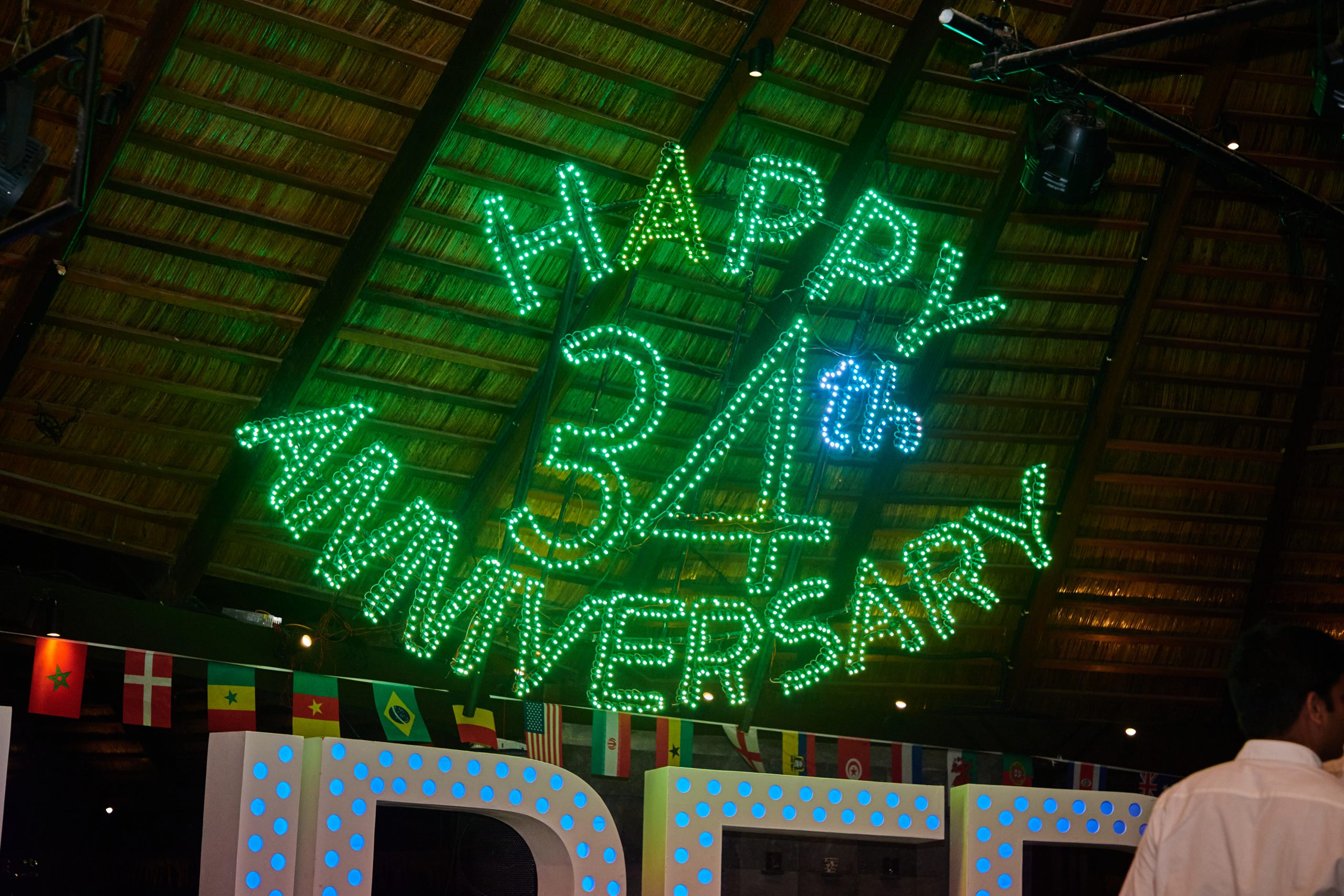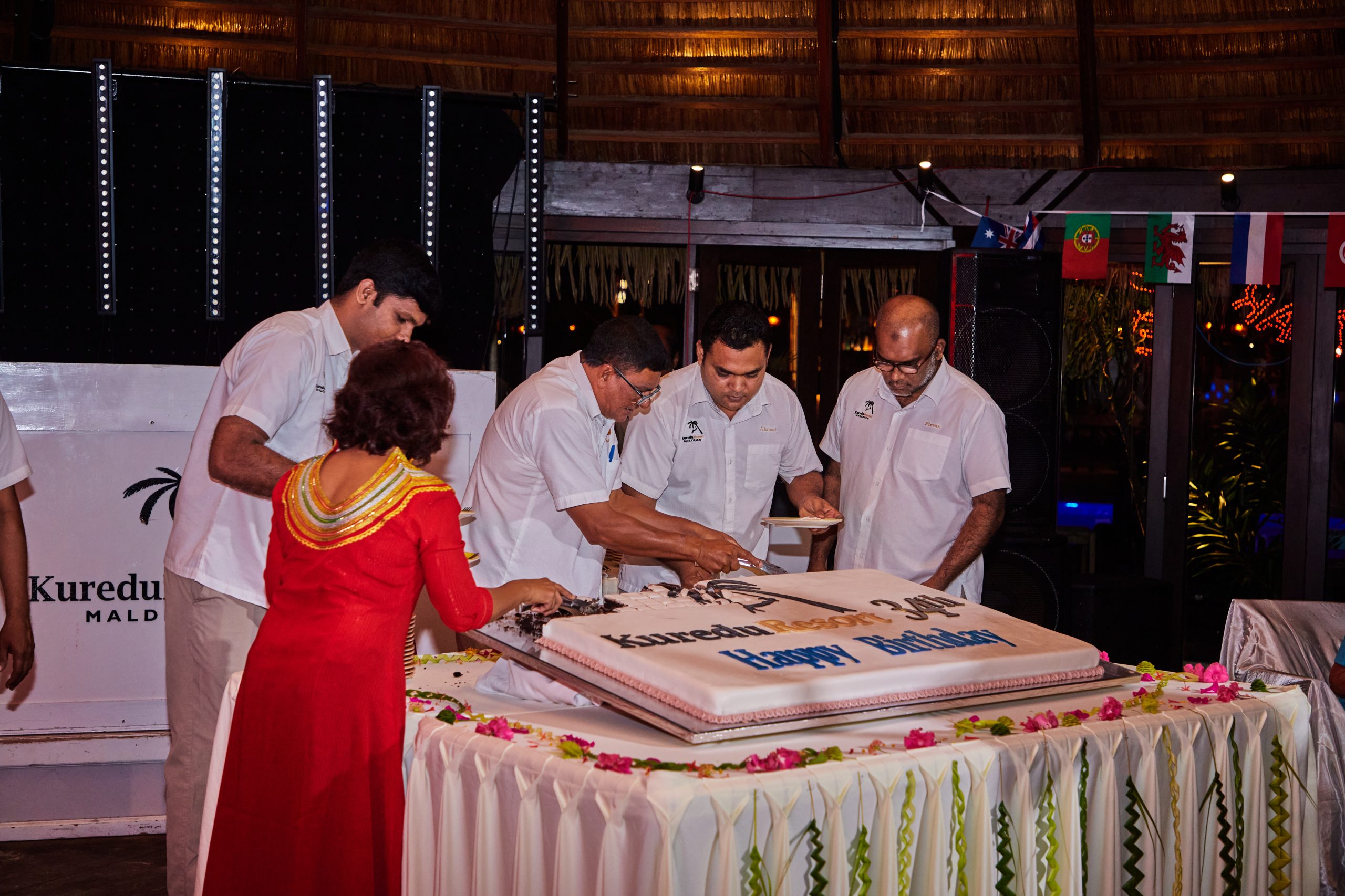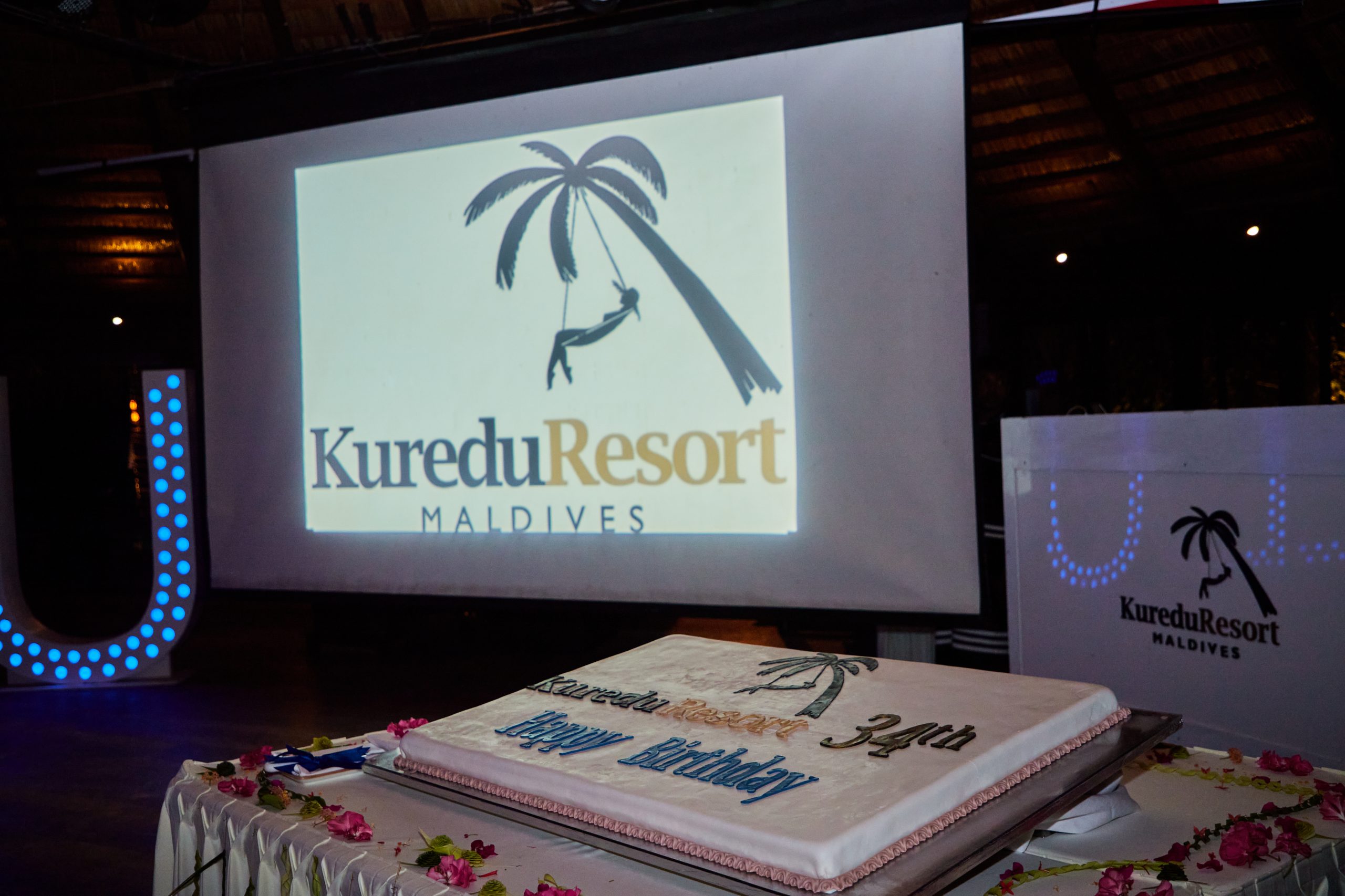 Kuredu Resort Celebrates 34th Anniversary
The resort celebrated with the 34th Anniversary Cup Final between Kuredu FC & MNDF FC. Later, the cake cutting ceremony was held with Terri & Laurie, their 50 times repeaters as guests of honour, a nostalgic slideshow of Kuredu in its infancy and a Retro Party.
Kuredu Resort Maldives, this vibrant action filled resort is surrounded by a beautiful lagoon and long stretches of white, sandy beach, perfect for holidays filled with tropical adventures, where families, friends and partners come to play. As the only resort on the island of Kuredu, in Lhaviyani Atoll, the island stretches 1800 meters long by 325 meters wide, about 57 Hectares (143 acres). The seaplane transfer from Velana International Airport is a scenic 40-minute flight.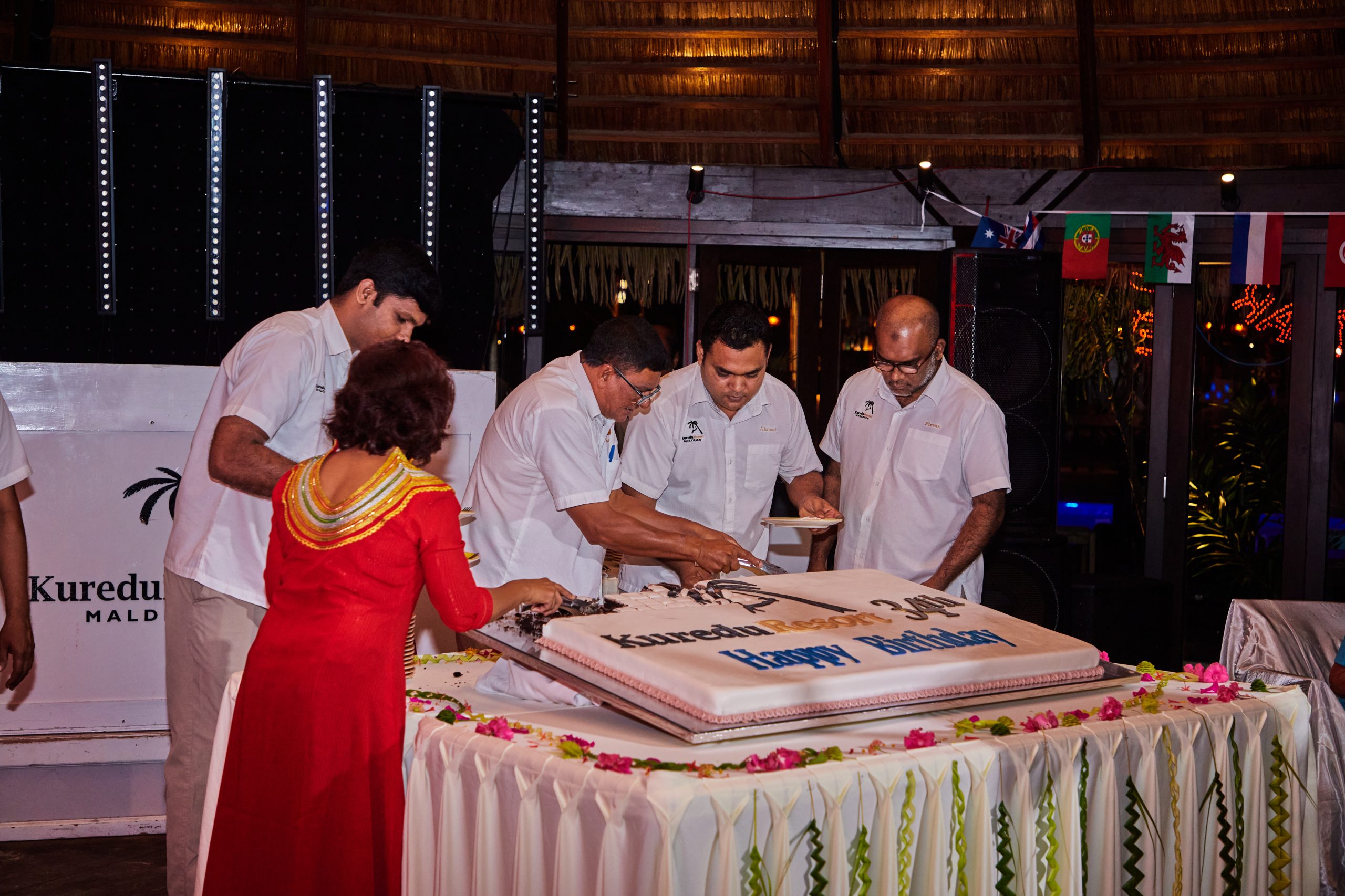 Featured Image: Kuredu Maldives Anniversary Cake Cutting Ceremony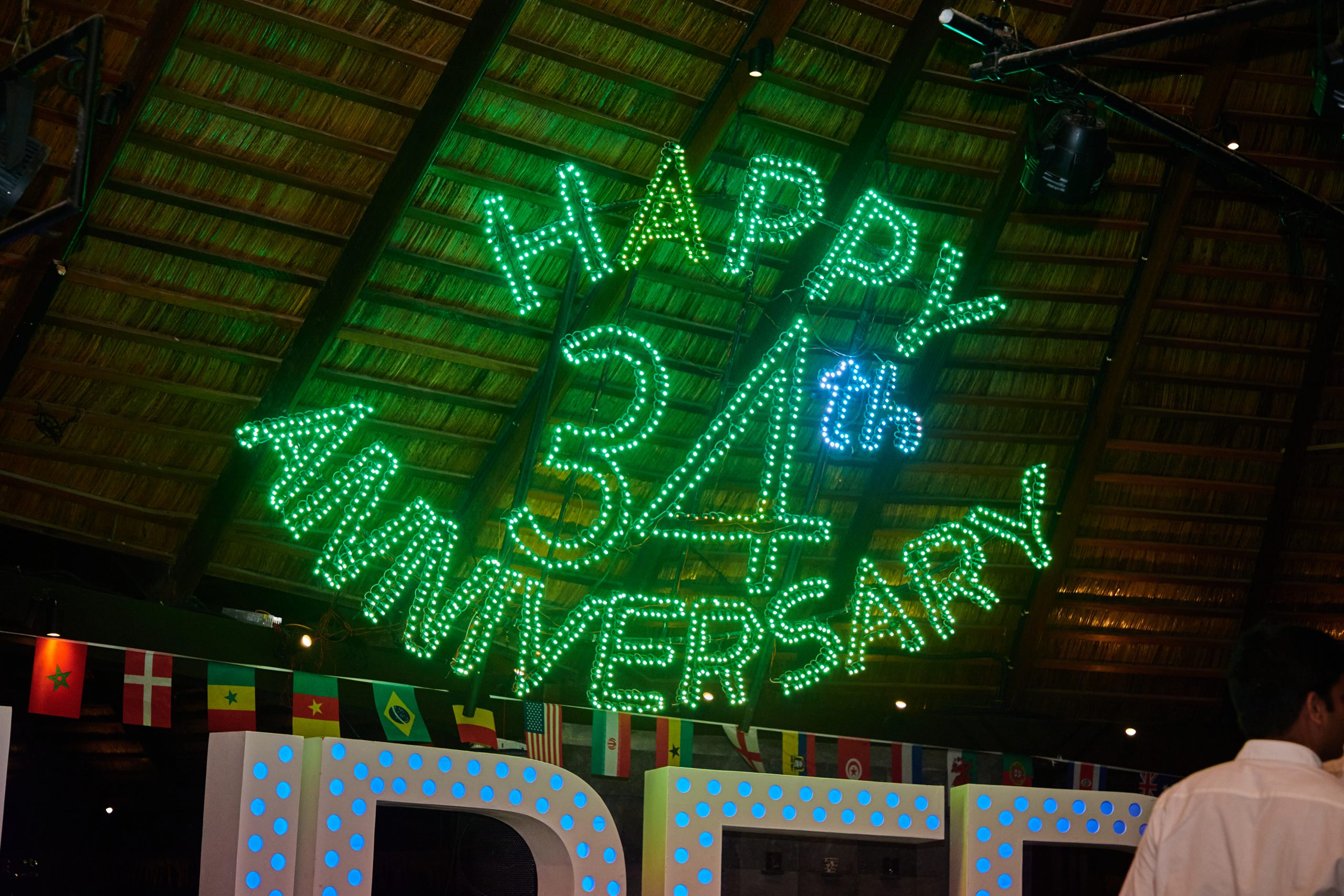 Featured Image: Kuredu Maldives Anniversary Celebrations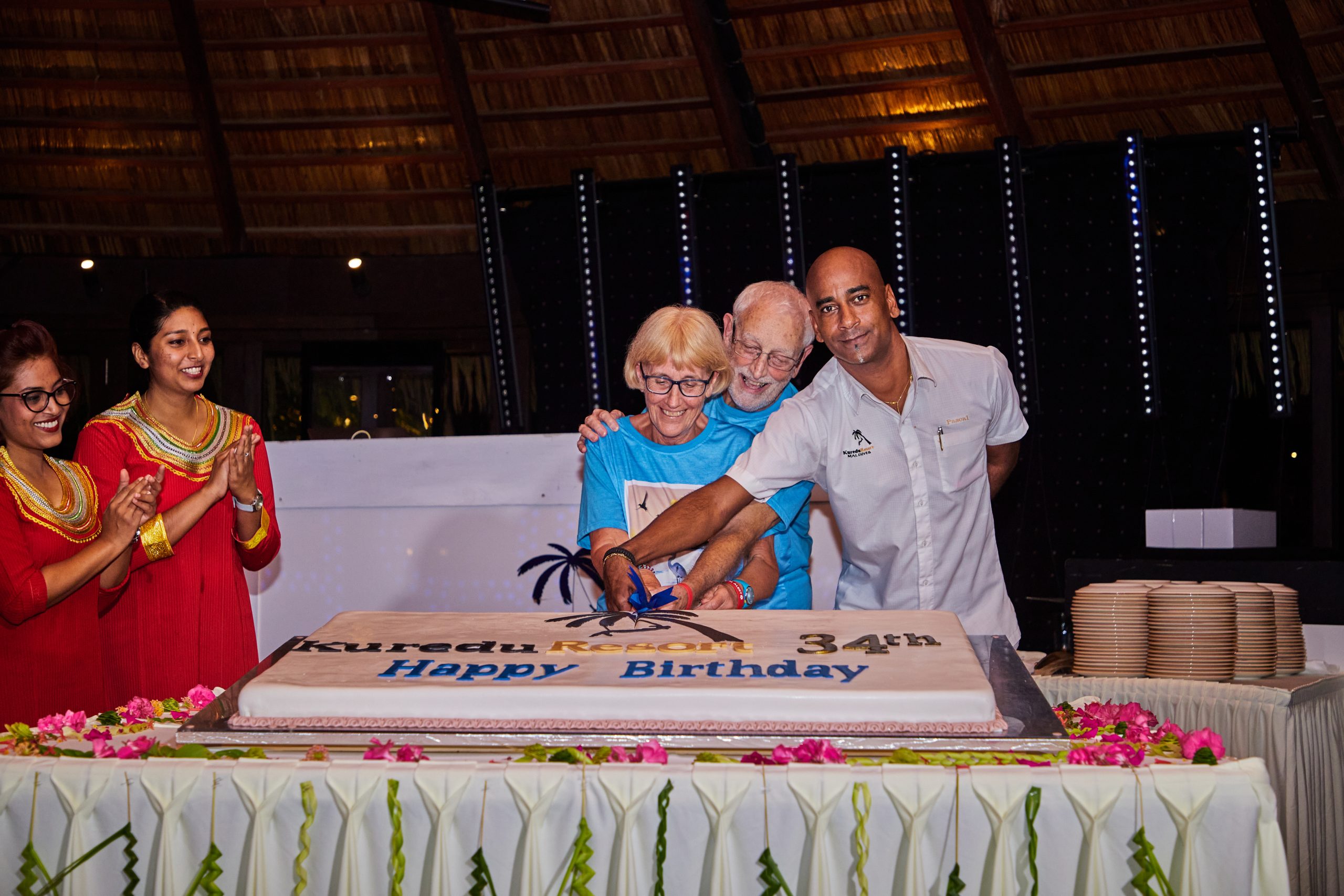 Featured Image: Cake cutting ceremony with Terri & Laurie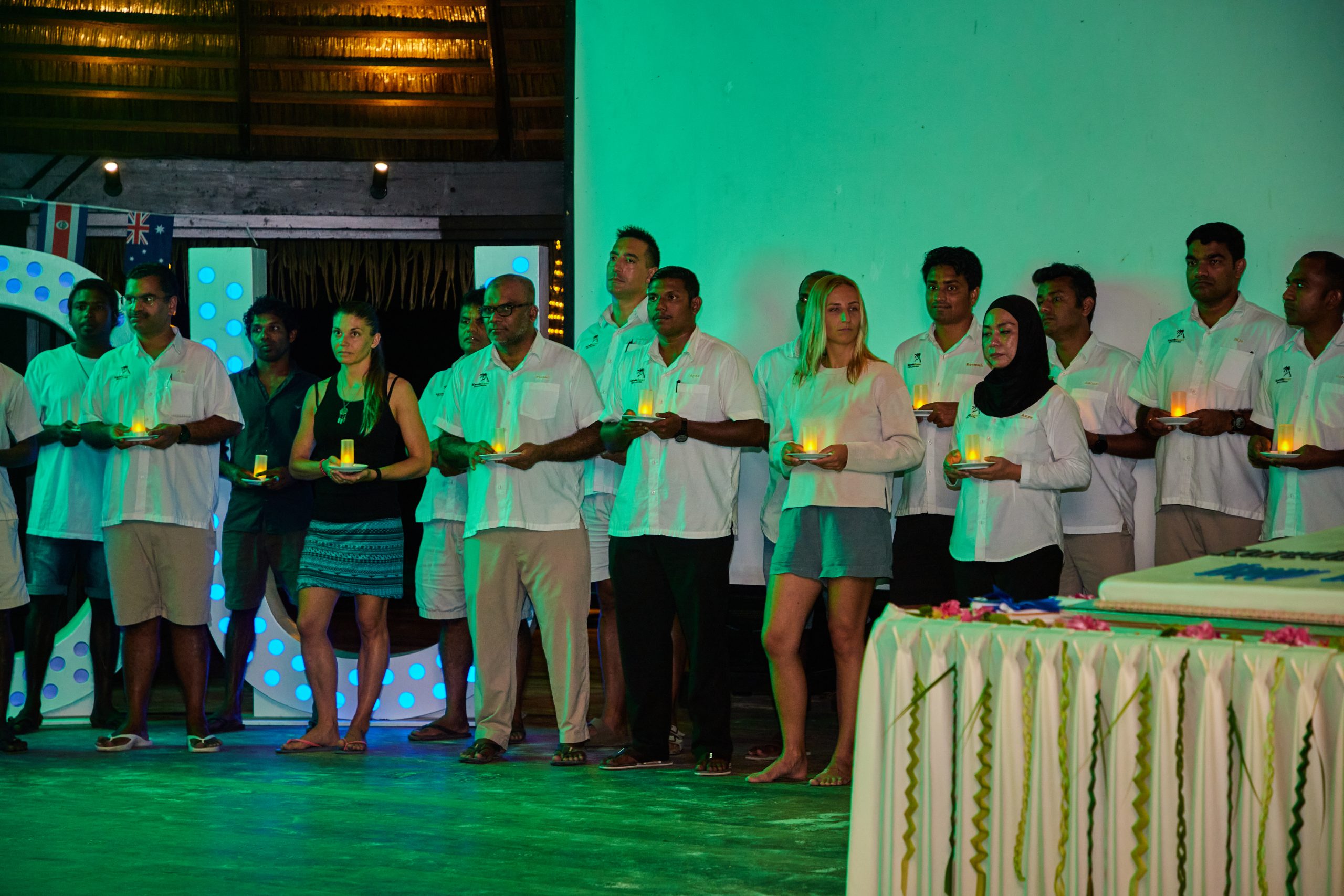 Featured Image: Kuredu Maldives Anniversary Retro Party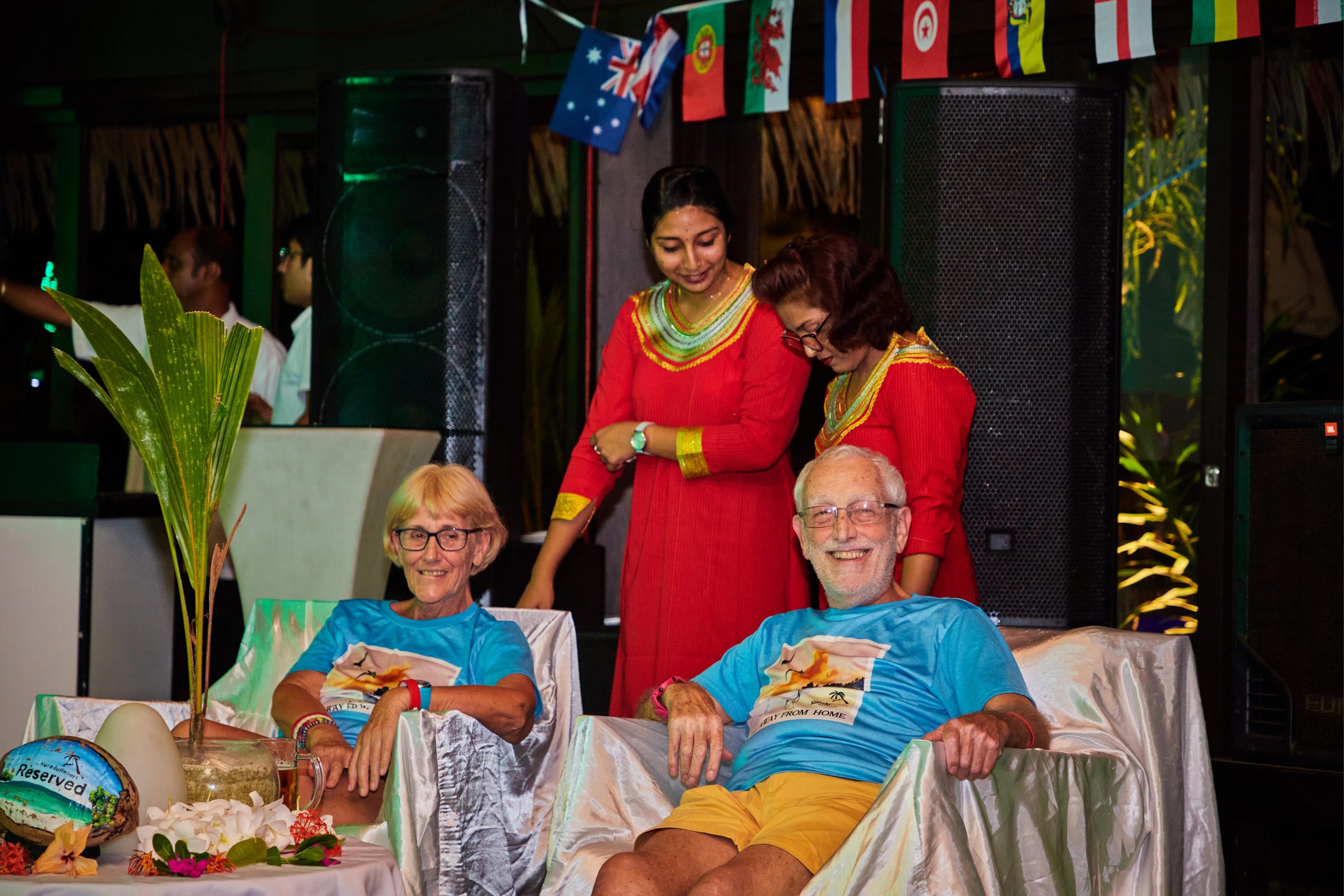 Featured Image: Guest of Honor, Terri & Laurie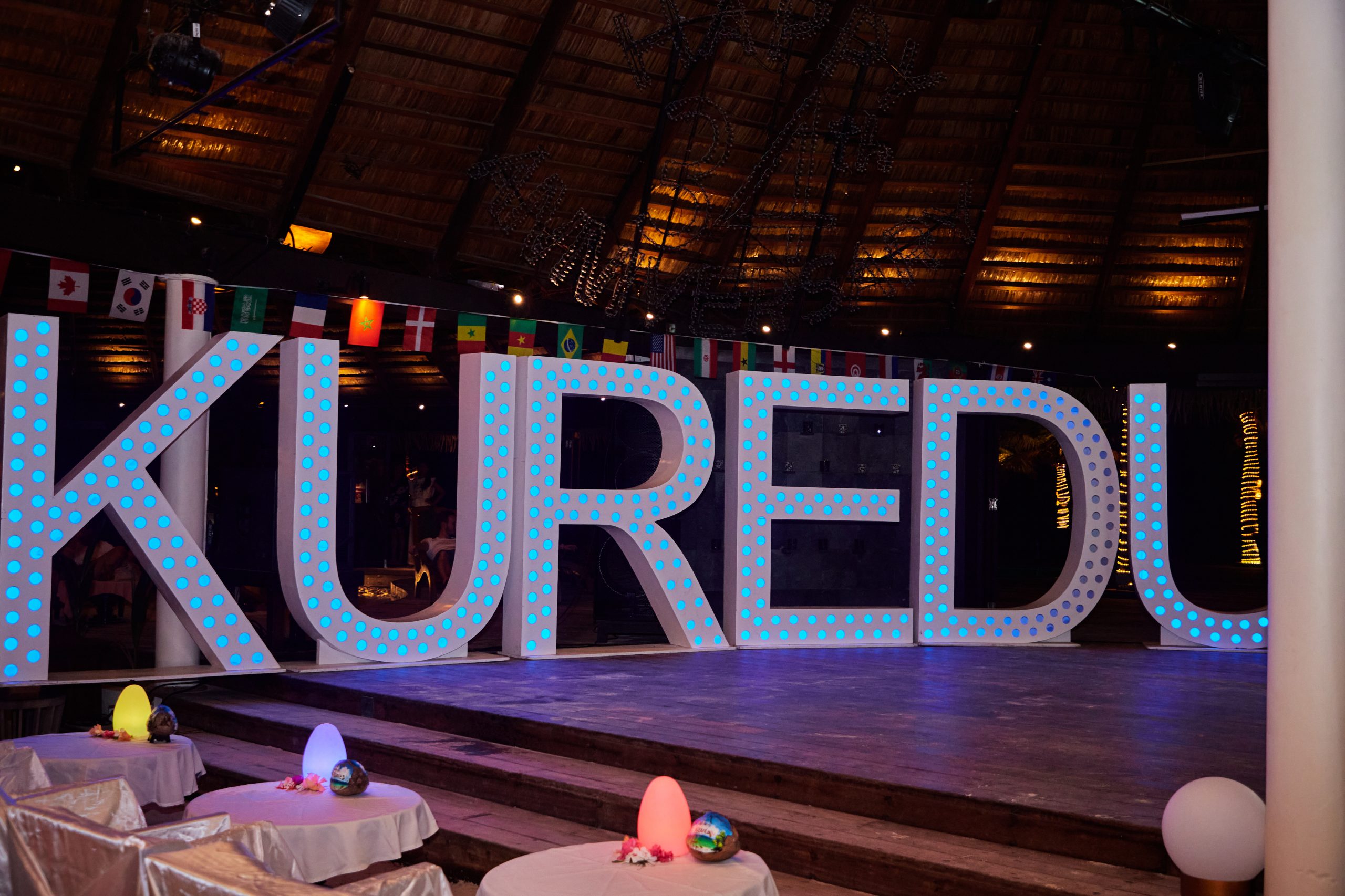 Featured Image: Kuredu Maldives Resort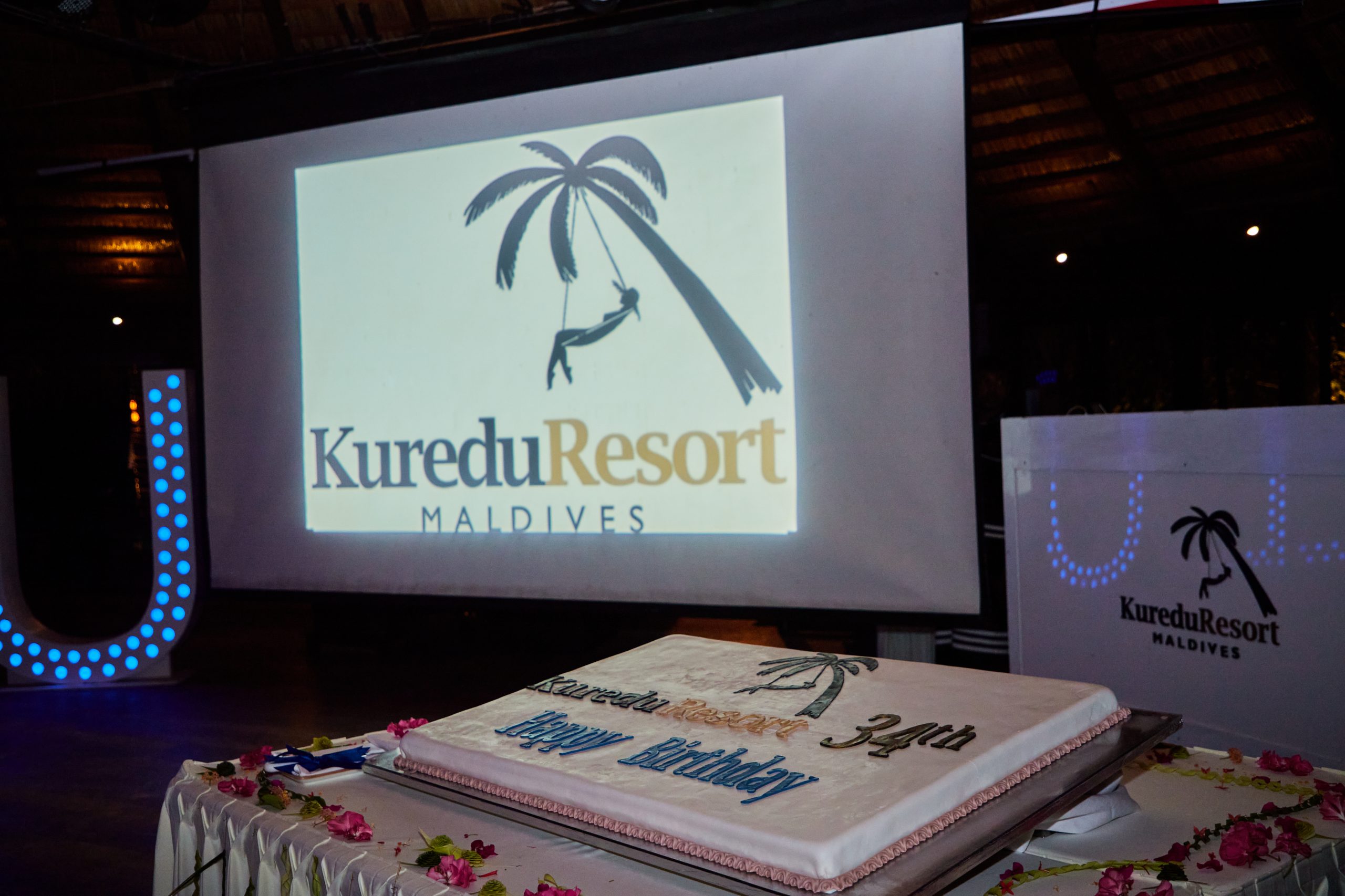 Featured Image: Kuredu Maldives Resort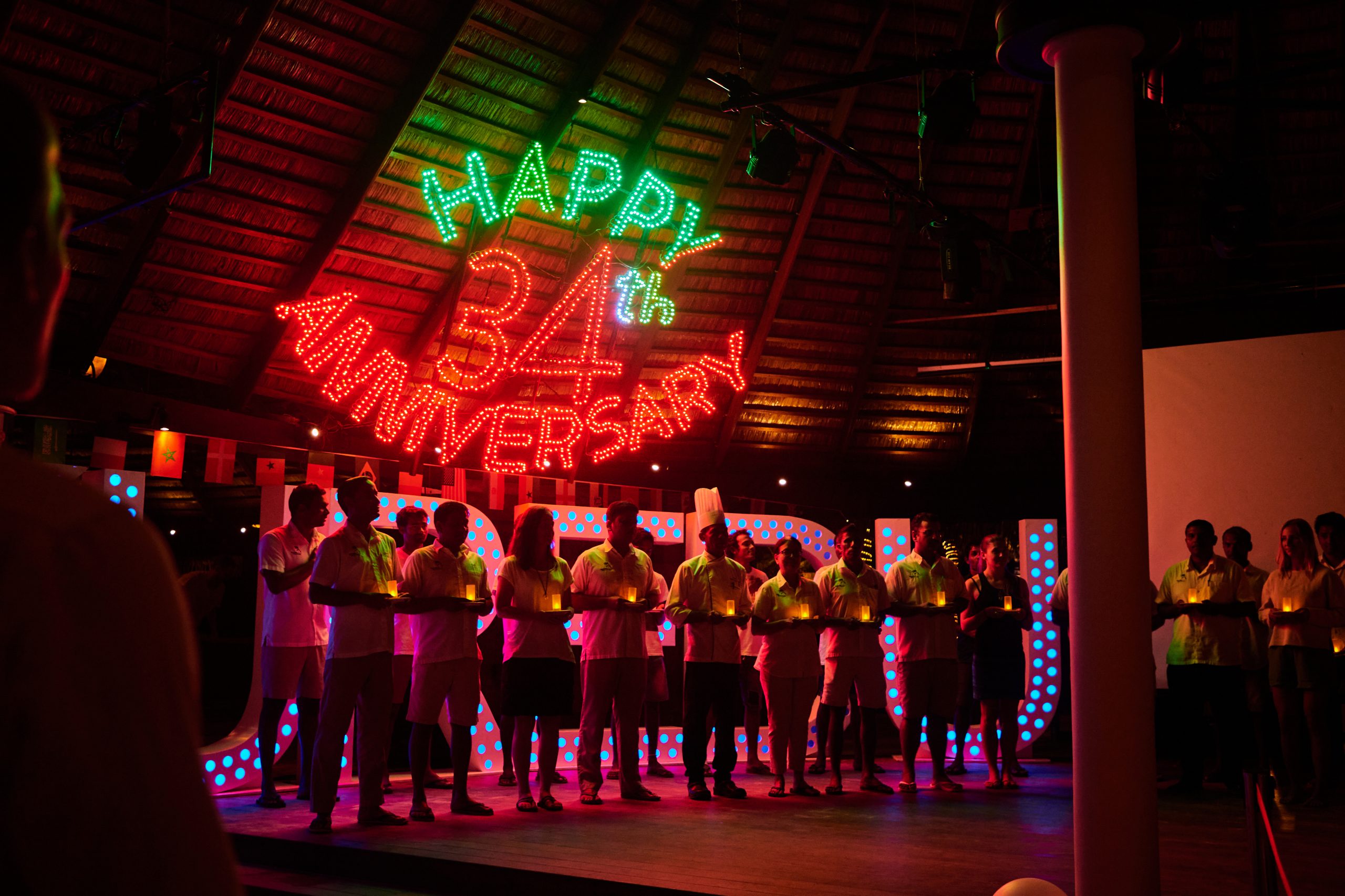 Featured Image: Kuredu Maldives Anniversary Celebrations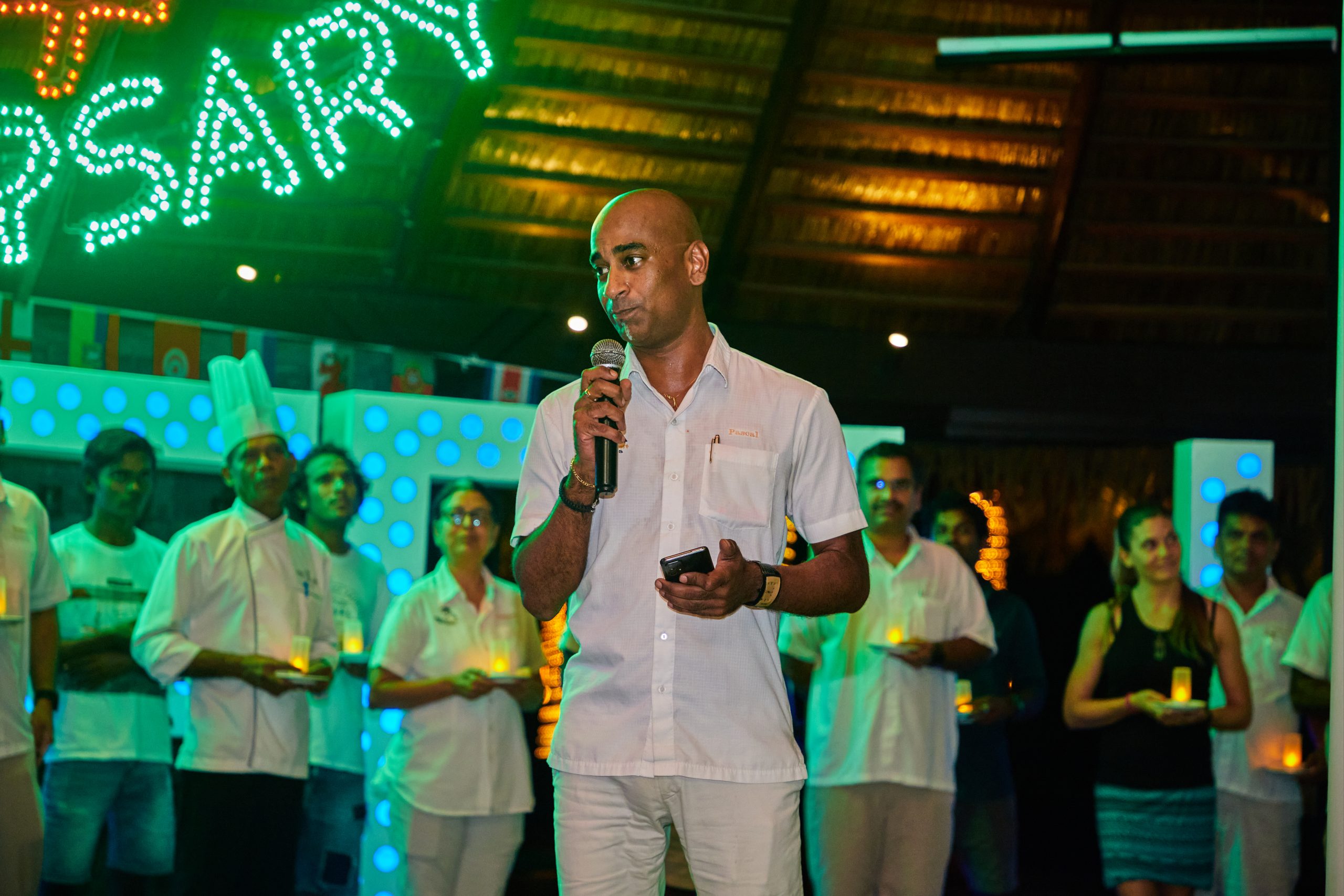 Featured Image: Pascal Lamothe, Resort Manager, Kuredu Maldives