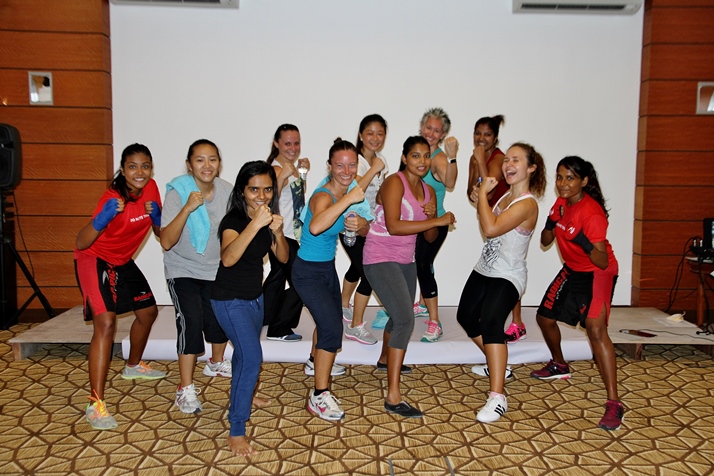 Kurumba Maldives celebrates International Women's Day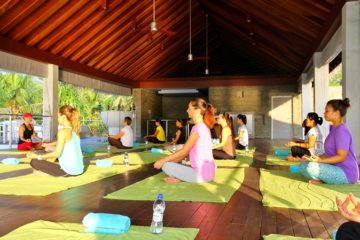 Kurumba Maldives resort celebrated International Women's Day last week with several activities for guests and employees.
The activities kicked off with a yoga session, followed by a healthy breakfast with two guest speakers, Hiyam Afeef and Dr Athifa Saeed.
Afeef, the first female pilot in the Maldives, spoke about her professional journey whilst Dr Saeed presented an information session about women's health.
The highlight of the gathering was an auction for charity, where 11 staff members were auctioned as 'Personal Butlers' in exchange for a day with the lucky winners. The auction raised a total of US$1400 for the charity ARC (Advocating Rights for Children).
Other activities included acupressure, a fitness class, power yoga, stand up paddleboard class, water sports and diving trials, as well as a group meditation session. According to the resort, around 20 ladies took part in the activities.
"In Kurumba Maldives, we feel that each year our International Women's Day celebration becomes stronger and stronger, with more women engaged and more efforts placed into the event. We have evolved from a single experience in previous years to multiple activities, throughout the day for all women to enjoy. We are very proud to be able to motivate our female talent through a milestone celebration such as this," said Aishath Zulfishan, manager of Veli Spa at Kurumba.
International Women's Day (March 8) is a global day celebrating the social, economic, cultural and political achievements of women. The day also marks a call to action for accelerating gender parity. This year's campaign theme is 'Pledge for Parity' where everyone – men and women – can pledge to take a concrete step to help achieve gender parity more quickly – whether to help women and girls achieve their ambitions, call for gender-balanced leadership, respect and value difference, develop more inclusive and flexible cultures or root out workplace bias.