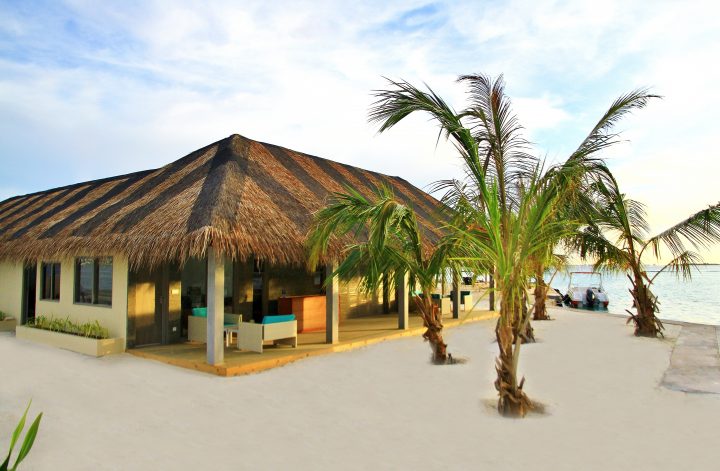 Kurumba Maldives unveils renovated dive centre
Kurumba Maldives resort has unveiled its newly renovated dive centre, fully equipped with state-of-the-art gear and improved storage for in-house guest equipment.
According to Kurumba, the renovation was completed as part of the resort's improvement philosophy; "to provide the best value in any five-star resort within the Maldives."
The new design provides a welcoming open entrance with a view of the sunset, bringing an airy and relaxed atmosphere to the space.
"Flowing spaces make up the tank room, storage and drying rooms as well as allowing for an inspiring dive school classroom. In addition, the showers and bathrooms have been updated," the resort said in a statement.
"The remodelling is complete with high ceilings under a traditional thatched roof, constructed from distinctive materials such as lava stone, ceramic and pebble-textured tile, with natural woods under silver, white, and turquoise furnishings."
Operated by Euro-Divers, the dive centre offers a selection of internationally recognized PADI dive courses, ranging from the Bubblemaker for children to Assistant Instructor qualifications with many specialties in between.
The dive centre also offers Nitrox free of charge for license holders.
Kurumba offers the chance for guests to explore over 30 different dive sites, the most famous sites being Banana Reef, HP, Nassimo, Okobe and top manta spot, Sunlight Thila.
"Most of these amazing dive sites are found within a 5-30 minute boat trip from the resort, including 2 manta points, and some of the most exciting drift dives in the Maldives."
Kurumba Maldives Dive School is open 7 days a week, with 3 scheduled dives per day on offer, as well as night dives and fluo night dives on request. There are customised schedules for all ages from 8 to 80, and free trial dives are available 3 days a week.
"Blessed with a year round water temperature between 28 to 30 degrees Celsius, with water visibility up to 40 meters, the Maldives is the perfect destination for recreational divers. Kurumba hopes that the newly upgraded dive centre will encourage more guests to start their dive journey or continue to explore the beautiful underwater world."
For more information and a special celebratory offer, please visit:
www.kurumba.com/maldives-scuba-diving
www.euro-divers.com/scuba-diving-maldives/kurumba-maldives
www.youtube.com/watch?v=1UZoVBuwn1Q