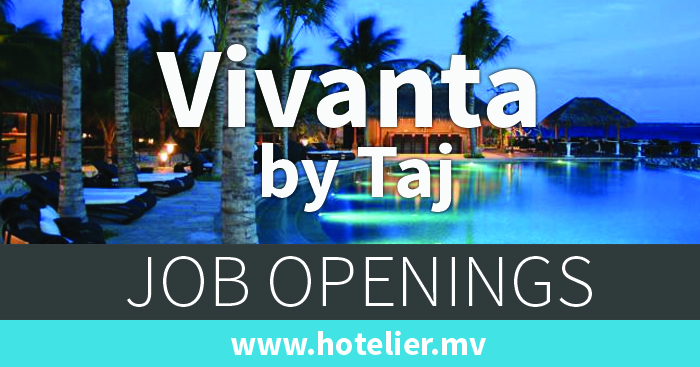 Lady Beautician cum Hair Stylist at VIVANTA BY TAJ CORAL REEF, MALDIVES
Lady Beautician cum Hair Stylist at VIVANTA BY TAJ CORAL REEF, MALDIVES
Job Description:
The job is attached to Spa. candidate should know to cut different hair styling, Manicure, Pedicure. Knowledge of Therapist job is added advantage.
Requirements:
Should have done a course in Beautician or Hair stylist
Should possess 3-5 years of experience minimum
Salary/Perks:
400 usd negotiable per month plus all other perks such as Free Accommodation, free food, free wifi, staff boat
About Company
The company belongs to Tata Enterprise (Indian company)
The Resort is1 hour journey from Male by speed boat
visit www.vivantabytaj.com for more details
How to apply
Interested  candidates may send their detailed CV's and contact No.
this is an urgent requirement.