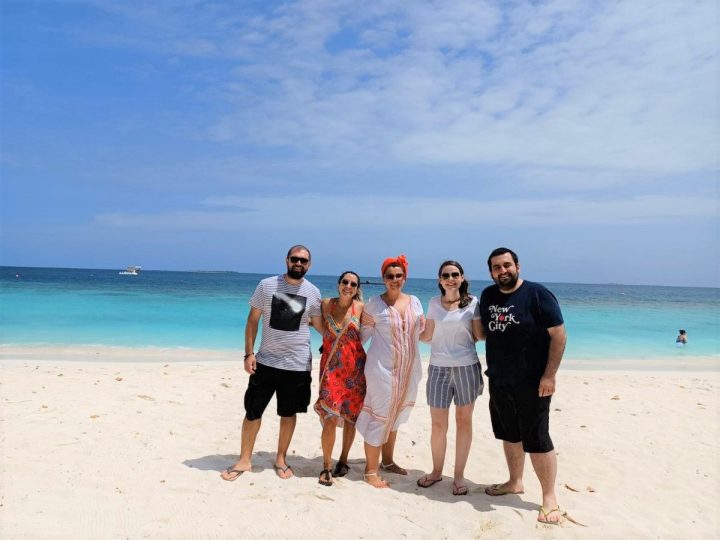 Latest Marketing Activities by Visit Maldives
Turkish Media Team Arrives to Maldives
From 16-22 August 2021, a prominent Turkish media team consisting of travel writers, journalists, and art directors will explore the wellness facilities at Joali Maldives, Mirihi Island Resort and Finolhu Maldives. The media trip represents popular media outlets such as Oksijen, Seturday, Baha Akinci, Sabah, Daily Sabah, Marie Claire and InStyle.com.tr. The articles published will reach over ten million potential travelers.
The media familiarization trip is part of Visit Maldives strategy for the Turkish market to promote Maldives on high-end channels, focused advertising and promotion of individual products and experiences as well as conducting campaigns on nature and conservation. The upcoming activities for the Turkey market includes a campaign with Turkish Airlines from September to November 2021.
Virtual Webinar for the Thailand market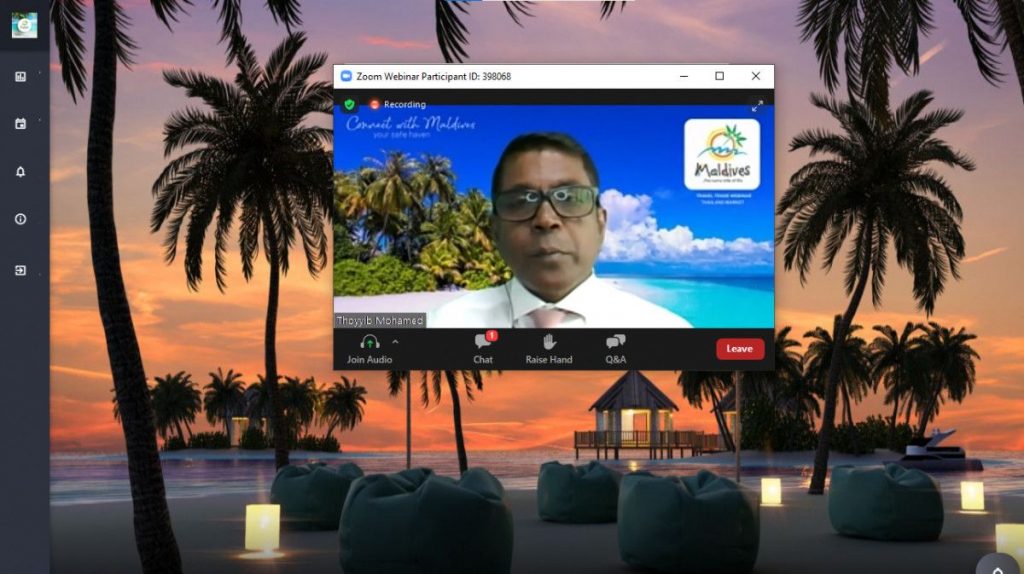 Visit Maldives conducted a virtual webinar for the Thailand travel trade on 3rd August 2021, in which 95 travel trade representatives from Thailand participated. The Ambassador of Maldives to Thailand, His Excellency Mohamed Jinah, also contributed to the webinar and spoke about the foreign policies and the travel corridors implemented in reopening borders.
This is the second webinar conducted in a series of webinars planned by Visit Maldives to strengthen the Maldives brand across the key markets under the theme 'Connect with Maldives – Your Safe Haven'.
WTM Latin America (LATAM) 2021
Visit Maldives, along with ten industry partners, took part in the virtual edition of WTM Latin America (LATAM), held from 10th August until 12th August 2021. WTM LATAM is one of the leading travel and tourism events targeting the Latin American market. With over 600 exhibitors representing 50 countries, the fair brings together the top experts and professionals in the tourism industry and offers excellent networking opportunities and access to qualified and relevant travel buyers, influencers, and market professionals.
The four tourism products (resorts, guesthouse, liveaboards, hotels) and the unique Maldivian experiences such as underwater restaurants and spas, luxury and other wellness facilities were promoted within the Latin American market. The aim was to establish greater B2B contact with tour operators, promote the destination as a top beach destination and cover all four products of Maldivian tourism uniformly and maintain destination presence through participation in fairs, roadshows, events and etc.