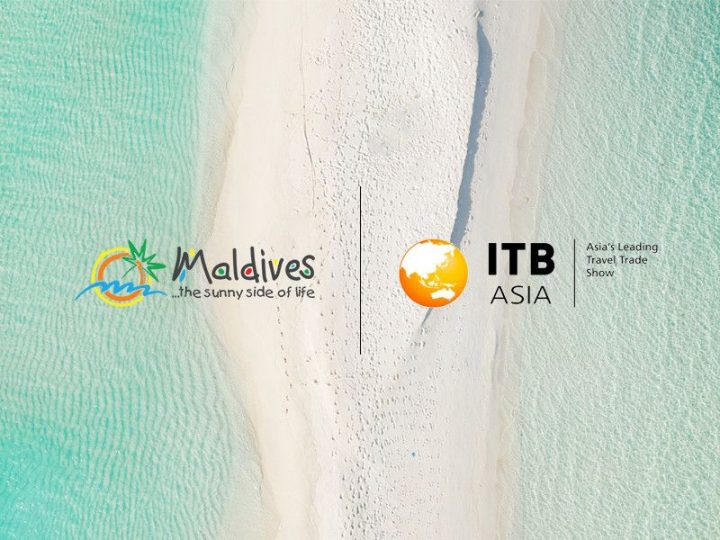 Latest Marketing Updates by Visit Maldives
Participation in ITB Asia 2021 Virtual
Visit Maldives and fifteen industry partners participated in the ITB Asia 2021, Southeast Asia's largest B2B travel & trade show that sees over 13,000 show attendees. The event was held from 25th – 29th October 2021.
ITB Asia 2021 Virtual, alongside MICE Show Asia 2021 Virtual and Travel Tech Asia 2021 Virtual, provided five days of back-to-back business appointments for co-exhibitors to maximize their networking opportunities via the enhanced virtual meeting platform. Co-exhibitors were provided with an interactive networking profile and five complimentary virtual trade visitor tickets to the event. The event also featured a comprehensive supplier directory, knowledge library and on-demand videos.
The participation in ITB Asia 2021 Virtual was conducted as part of the strategy to gain momentum and increase tourist arrival numbers from Southeast Asia. It provided a platform for Visit Maldives and the industry partners to connect and network with key stakeholders from the Southeast Asian market, and to inform the travel trade about the latest information regarding the destination.
"Lead Generation Campaign" with Signature Media, Australia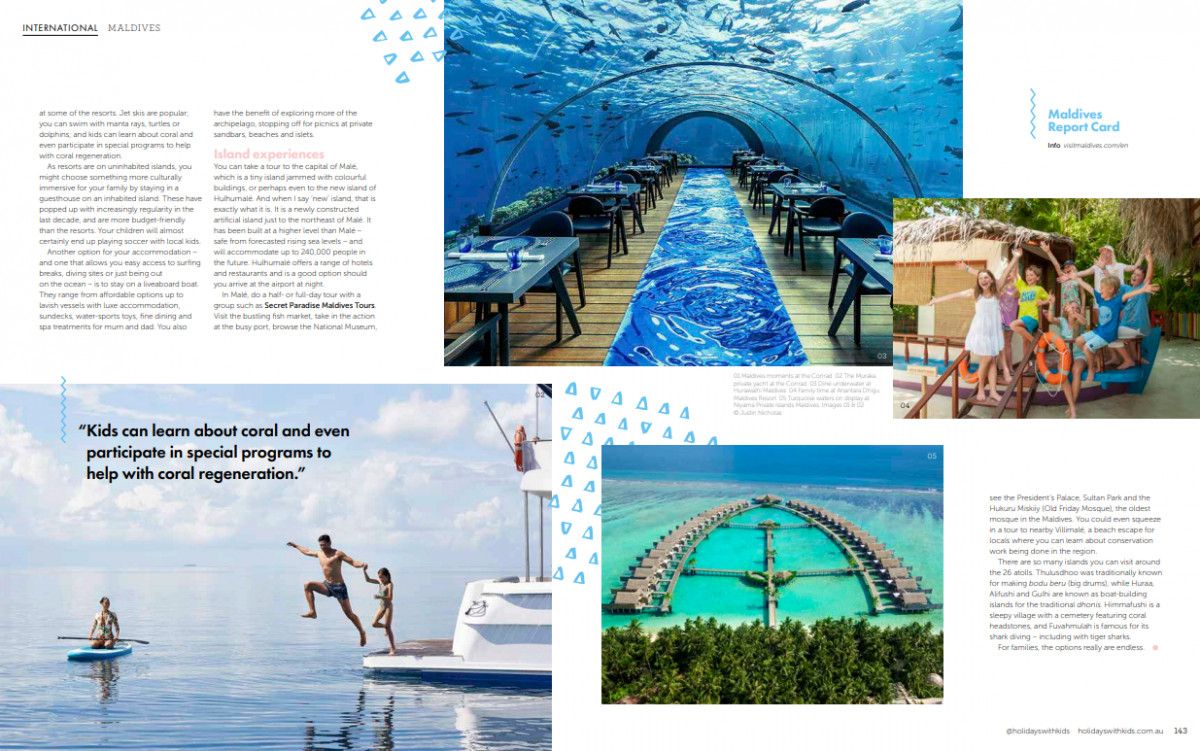 Visit Maldives has commenced "Lead Generation Campaign" with Australia's Signature Media. This B2B campaign will be held from October 2021 till April 2022. The campaign will target luxury, family and standard travellers and aims to build media and PR contacts and increase engagement with tourists from Australia.
Signature Media is Australia's leading independent publisher of travel content. The brand has four platforms, including Holiday with Kids (HWK), Vacation and Travel (V&T), Signature Luxury Travel (SIG) and Luxury Travel & Style (LTS), through which print and online tourism related content is circulated to over hundreds of thousands of readers/viewers. During this campaign, Signature Media will post advertisements and editorials of Maldives targeting four platforms of the group, which is expected to reach over 700 thousand readers/viewers of its platforms.
Campaign with TUI Group for Austrian market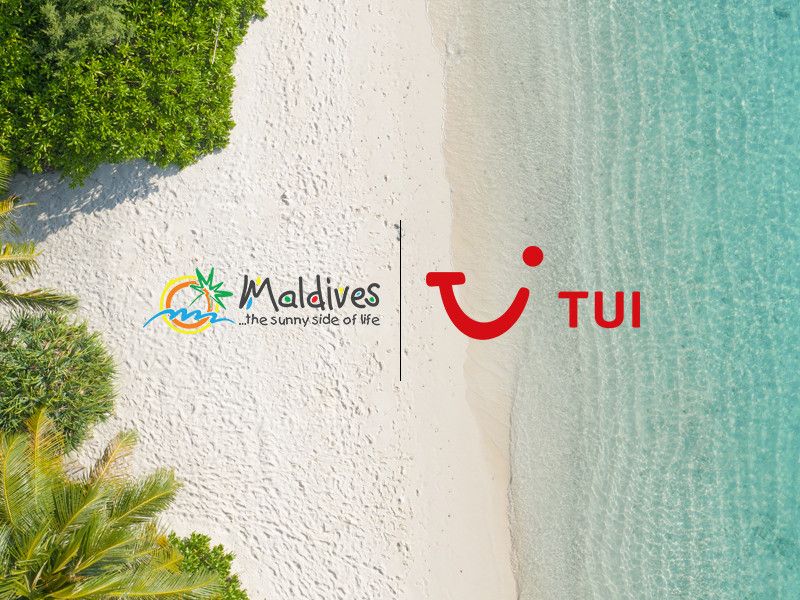 Visit Maldives begins an ambitious campaign with TUI Group targeting the Austrian market. The campaign will be held until January 2022.
TUI Group is a German multinational travel and tourism company headquartered in Hanover, Germany. It is the largest leisure, travel and tourism company in the world, and it owns travel agencies, hotels, airlines, cruise ships and retail shops. The group owns five European airlines — the largest holiday fleet in Europe — and several tour operators based in Europe.
Activities to be held during the campaign between Visit Maldives and TUI Austria includes advertising, press releases, newsletters, social media activities, trade communications with dedicated emails distributed to the partners and clientele of TUI Austria.
Participation in IMTM 2021
Visit Maldives participates in the fourth edition of International Maldives Travel Market (IMTM), held 26th-28th October. IMTM 2021 is a B2B travel and trade fair that brings together international buyers such as Tour Operators, Travel Agents, Destination Management Companies, and PR Companies from around the world to liaise with the local accommodation providers including Resorts, Hotels, Guesthouses, Liveaboards, Dive Centers, Local Tour Operators, and Travel Agents of the Maldives.
Speaking about the event, Managing Director of Visit Maldives Thoyyib Mohamed noted the importance of locally organized events to further create connections and network with travel trade partners from around the world. He noted that IMTM Air provides a great platform where local and international stakeholders can meet to share the latest destination information.