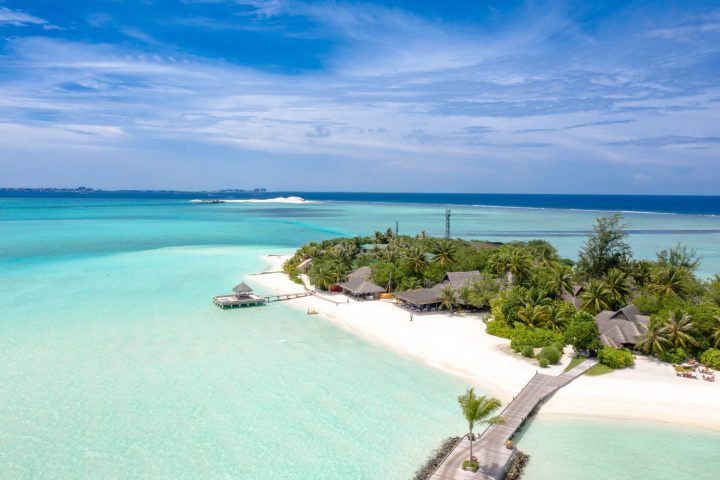 Latest Tourism Industry Updates from the Maldives
At the end of May 2021, the Maldives celebrates more than 450,000 tourist arrivals during the year. The tourism industry looks at optimistic results with an increase of 18.7% arrivals compared to 2020, 37 scheduled and chartered international airlines commencing flights and a total of 728 accommodation facilities resuming operations as of 31st May.
Despite the severe challenges that resulted from a full lockdown, Maldives welcomed a total of 555,494 international tourists in 2020. At the beginning of 2021, arrival numbers stood at 92,103 in January and increased to 96,882 in February. During March 2021, the island nation witnessed a record-breaking 100,000 tourist arrivals in a single month since border reopening. At the end of April and May, there were 91,200 and 64,613 arrivals, totalling this year's tourist arrival to 454,383 so far.

This year's May, Russia took the spot for top market in tourist arrivals to Maldives, replacing India after the country faced an alarming surge in Covid-19 cases and deaths. At the end of the month, Russia held 23.2% shares and 105,924 arrivals, while India had 19.7% shares and 89,424 arrivals.
The aviation industry has kicked off with 28 scheduled international airlines and nine chartered airlines resuming flights to the Maldives. Nine scheduled airlines are flying from Europe while six airlines come from the Middle East, three from India and four airlines fly tourist from the rest of the world. However, Maldives has temporarily suspended arrivals from South Asian countries: Afghanistan, Bangladesh, Bhutan, India, Nepal, Pakistan and Sri Lanka. The precautionary measure came to effect in 13th May 2021.
Accommodation facilities are also reopening, with 154 resorts (35,640 beds), 10 hotels (1360 beds), 425 guesthouses (7726 beds) and 139 safari vessels (2726) currently operating throughout the island nation. Maldives also looks forward to exciting new resort openings this year, including The Chedi Kudavillingili on 6th June, Cora Cora Maldives in October, Siyam World in Q4, and Le Méridien Maldives Resort & Spa on 1st August.